Lauer's Mill
Lehigh Co. | Pennsylvania | USA | Prior to 1840
Township: Lower Macungie Twp. | Watersource: Branch of Swabia Creek.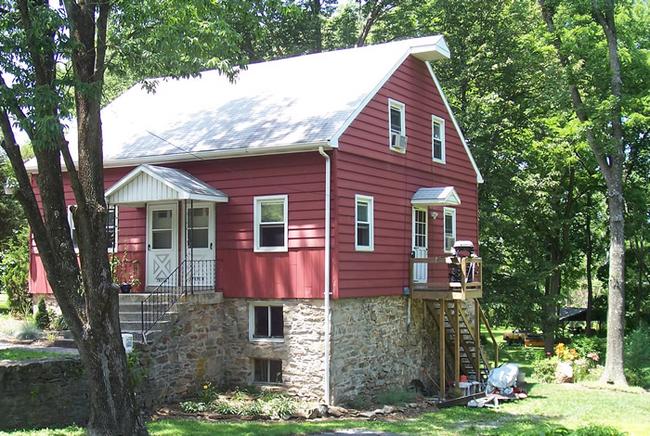 Picture: Jim MIller 06/30/2007
Daniel Lauer built this smaller 2.5 story grist mill along with an up-and-down sawmill prior to 1840.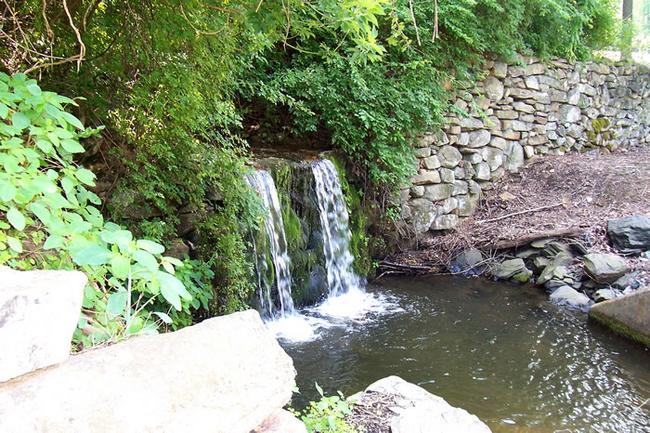 Picture: Jim Miller 06/30/2007
This is the waterfall on the branch of Swabia Creek that powered the 10' diameter waterwheel.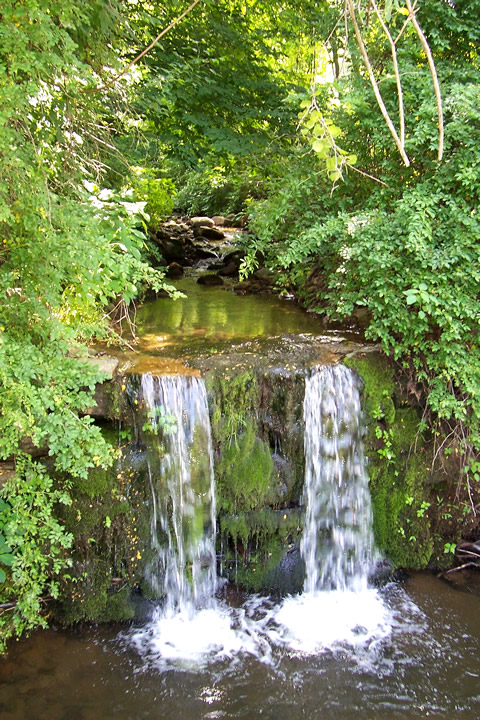 Picture: Jim MIller 06/30/2007
A closer view of the Swabia branch waterfall which is directly across Mountain Road from the mill. The gristmill & sawmill both operated until 1910, with the grist mill being operated another ten years or so by Frank Lauer, finally closing in the 1920's.
Picture: Jim Miller 06/30/2007
The mill was converted into two apartments in 1968 by the owner at that time, Edmund Maatz. The apartment building is honored by a millstone depicting the number of the residence.
"Then I will bring you and your decendeants back to your land, where I will protect you and give you peace. The your fears will be gone. I, the Lord, have spoken."
(Jeremiah 30:11 CEV)
Directions: South of Alburtis, which is about 3.5 miles west of Macungie, on Franklin St., then Chestnut Road about a mile, turn left on Mountain Road (area known as Hensingersville) and go about 0.5 miles to the mill on the left just past Reservoir Hill Rd. on the right on the inside of sharp left curve at 7871 Mountain Road.
Upload Pictures