Sullivan's Mill / Silver Dollar City Grist Mill
Stone Co. | Missouri | USA | A reproduction of a 1880's mill
Township: u/k | Watersource: Non-water powered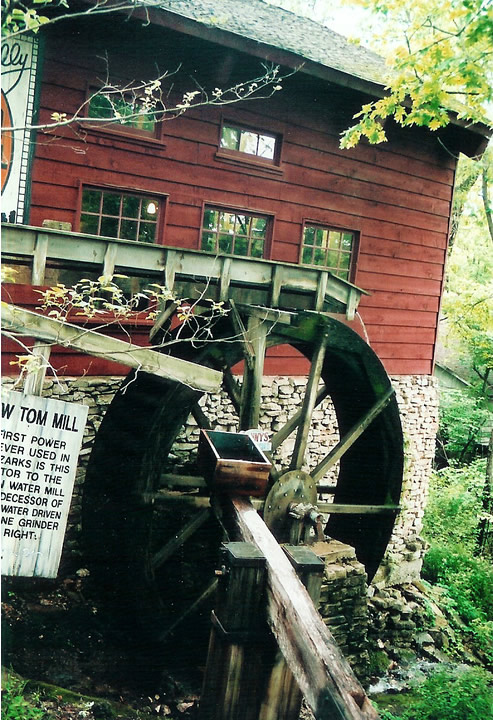 Picture: Jim MIller 04/2001
The waterwheel for the replica mill of Sullivan's Mill. The prior wheel was salvaged from Boyler's Mill in Morgan County, Mo. east of Stover and north of Grav0is Mills.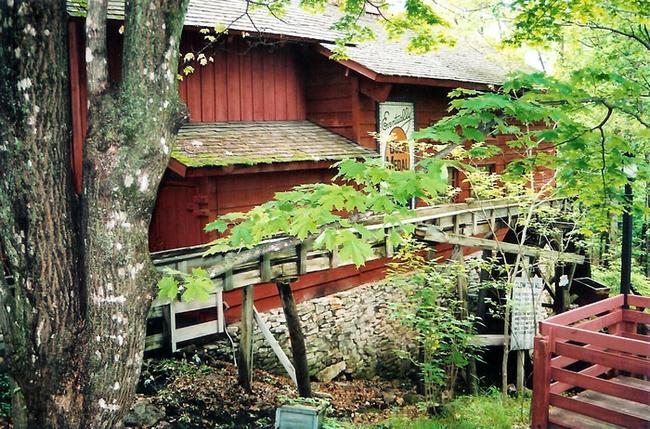 Picture: Jim Miller 04/2001
Thetr is a Slow Tom Mill located near the sign outside of Sullivan's Mill. There are about 3-4 other waterwheels in the Silver Dollar City Amusement & Heritage Park assoiated with mill type buildings.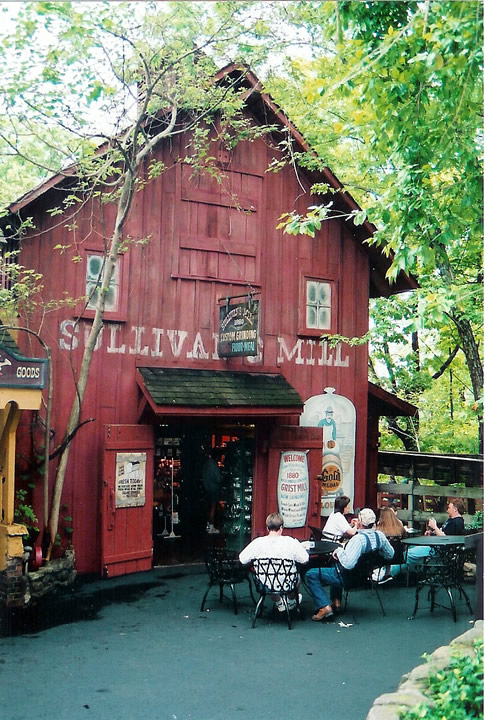 Picture: Jim MIller 04/2001
The building is a crafts and refreshment spot in the park. Corn meal and flour are ground using a small flour mill such as a Magic Marvel. The ground grain products are for sale in souvenir type bags, hand-dipped ice cream cones, coffee products, etc. are available.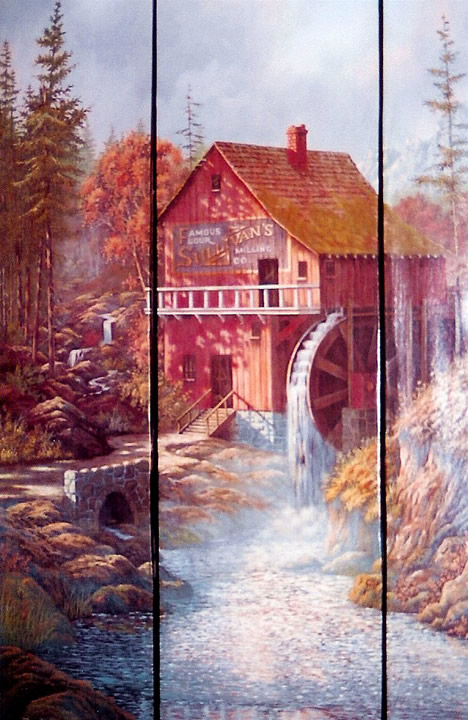 Picture: JIm Miller 04/2001
An artist rendering of the mill as it looked at its original location on Fall Creek. Charlie Sullivan milled grain for over 40 years in Sullivan's Mill on Fall Creek. Fall Creek runs from near Silver Dollar City in Stone Co. eastward to emty into Lake Taneycomo.
"Every day, you are kind, and at night you give me a song as my prayer to you, the living Lord God."
(Psalm 42:8 CEV)
Directions: Located on Sh 76 about 11 miles west of US 65 in Branson. Follow the signs as it nears at Indian Point Road.
Upload Pictures