West Willow Farmers Assn.
Lancaster Co. | Pennsylvania | USA | u/k
Township: Pequea Twp. | Watersource: Electricity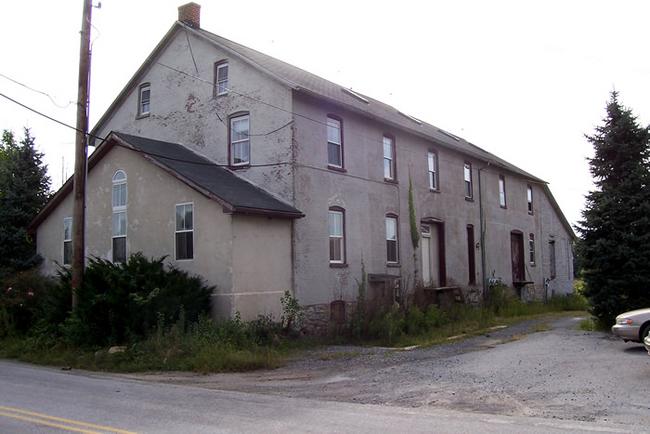 Picture: Robert T. Kinsey 09/22/2006
The Commonwealth of Pennsylvania chartered the West Willow Farmers' Assn. on April 14, 1914. The Assn. long used the Ralston Purina Brand Feeds as its franchise.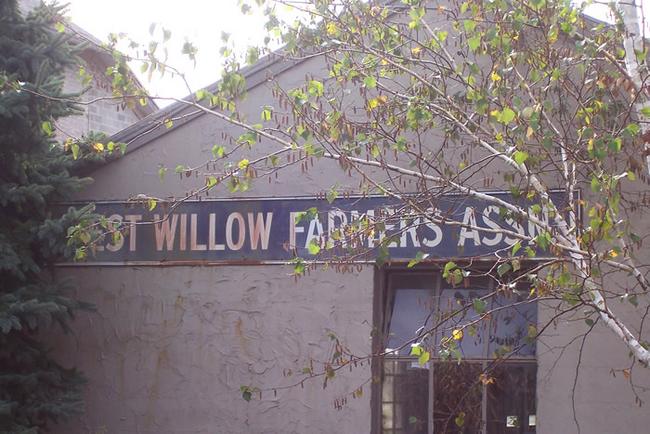 Picture: Robert T, Kinsey 09/22/2006
This building alongside the main assn. mill structure was used for Association board meetings and functions.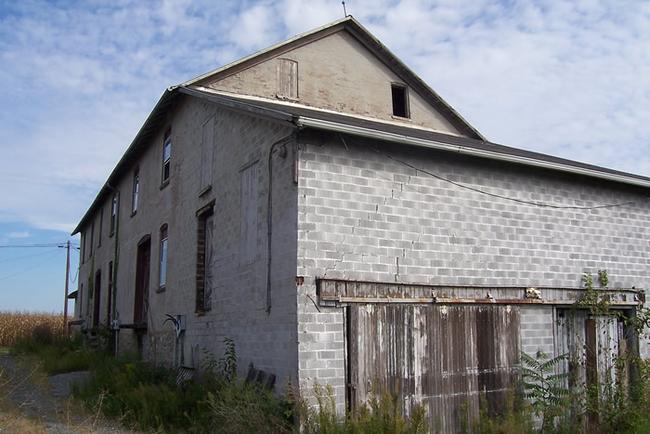 Picture: Robert T. Kinsey 09/22/2006
The mill bought corn from the local farmers and ground it into feed and cornmeal. Also a wide range of farm supplies were sold at the mill, including wire fencing, rope, wire screening, buggy whips, harnesses, brooms, buckets, overalls, shoes, boots, rubbers, and all types of seeds. Most recently, some medicinal and vaccination type formulations that were farmer friendly to administer were carried also.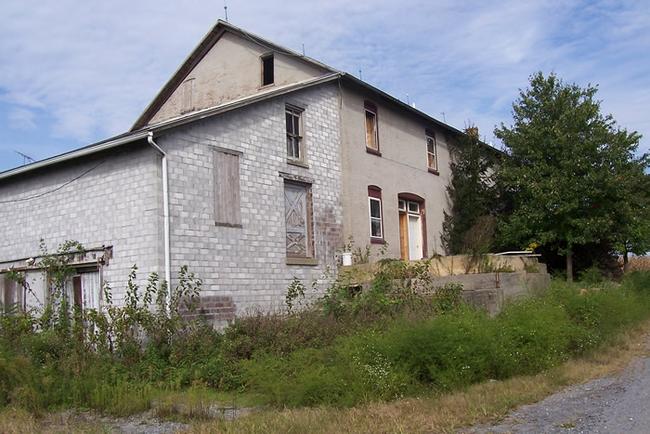 Picture: Robert T. Kinsey 09/22/2006
Soon after being chartered, the Assn. had a railroad siding put in next to the east side of the mill, to enable the delivery of coal and lumber. The Assn. mill also dried, ground and stored field corn and assorted grains.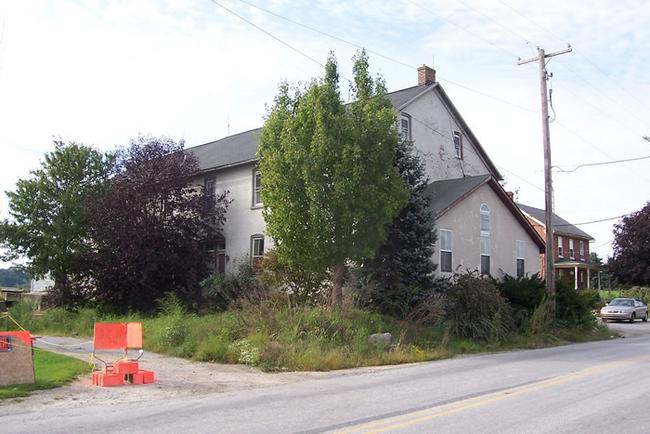 Picture: Robert T. Kinsey 09/22/2006
E. Thomas Bowman was a late manager of the Assn. in the early to mid. 1990's. A toy tractor/tanker trailer, 1/64th scale was spotted on e-Bay. This toy was made in 1989 by Winross featuring a Ford 9000 tractor with stacks. The tanker has the Purina logo on each side front and back with the words West Willow Farmers' Assn. printed between the logos. The Assn. apparently was alive & well in 1989. In 2006 it appeared to have closed and was being refurbished, with new vinyl windows, into an apartment complex perhaps? Anyone with newer info?
"So they all ate and were filled, and twelve baskets of the left over fragments were taken up by them."
(Luke 9:17 NKJV)
Directions: Take Willow Street Pike/US 222/Pa 272 south out of Lancaster. Turn right on Millwood Road after crossing Mill Creek and turn right Sprecher Road. The mill is immediately on the left.
Upload Pictures