Van Reed Mill #3
Berks Co. | Pennsylvania | USA | Early 1800's
Township: Lower Heidelberg Twp. | Watersource: Cacoosing Creek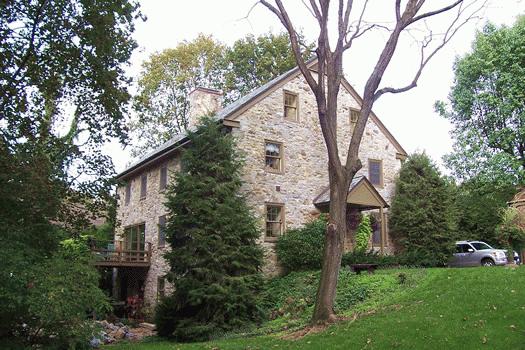 Picture: Robert T. Kinsey 10/07/2006
The sandstone/fieldstone structure of 3-5 stories measures about 40'X 60'. The Van Reeds operated the stone mill as a paper mill through the 1800's and a mill race once connected this mil to the Van Reed Paper Mill #2 about 1/4 mile north on the Cacoosing, just prior to its juncture with the Tulpehocken Creek.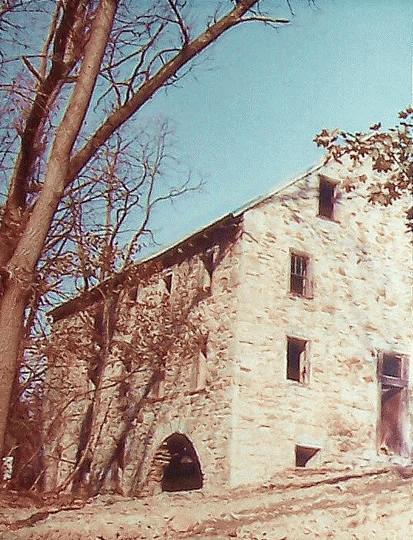 Picture: Owner supplied photo
An vintage view of basicly the same angle of the above picture. The mill sat vacant for many years,deteriorating until it was bought and converted into a home by Dick Weidman. Mr. Weidman owned the mill from 1972-2004, having started initially with a wreck with a few wooden milling pieces inside, gutting the interior and constructing a nice residence.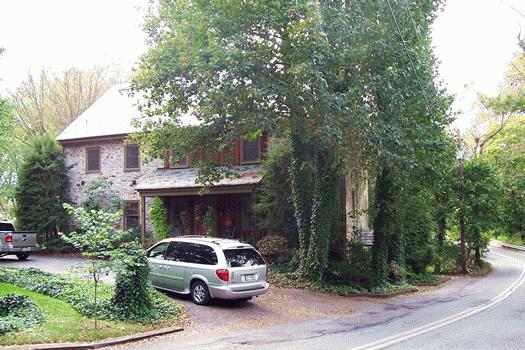 Picture: Robert T. Kinsey 10/07/2006
A view of the former paper mill, converted to grist mill and now a private residence, from Prendergast Road with Cacoosing Creek bridge down at the turn in the road.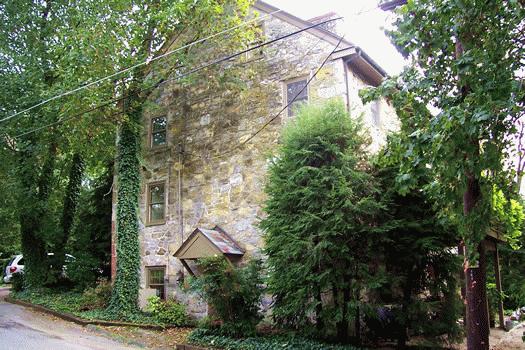 Picture: Robert T. Kinsey 10/07/2006
The mill fronts on Prendergast Road. There may have been two or three additional doors above the one shown. The color of the stones above the existing door suggests a structural change.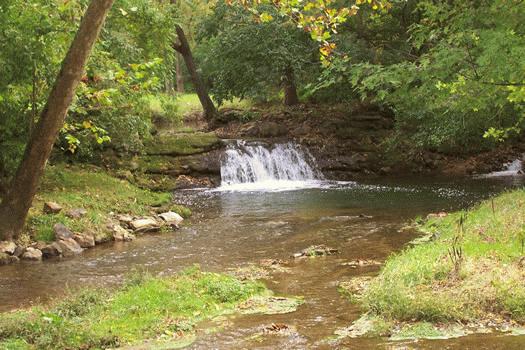 Picture: Robert T. Kinsey 10/07/2006
The dam below the mill on the Cacoosing Creek is somewhat worn down with age and use, but still proves to be a pleasant location.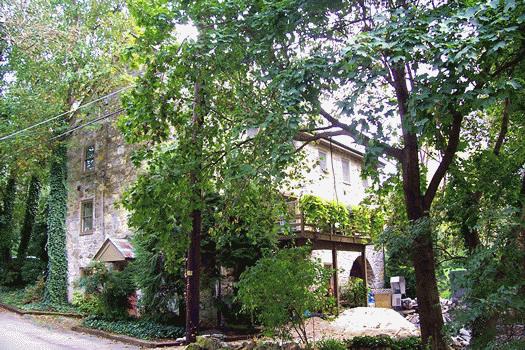 Picture: Robert T. Kinsey 10/07/2006
The creekside of the mill showing the large arch through which the water, used to power the mill mechanisms, returned to the creek.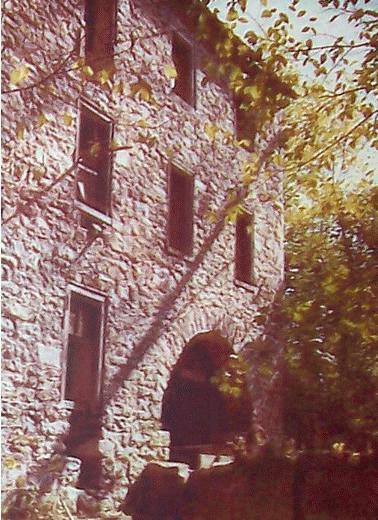 Picture: Robert T. Kinsey 10/07/2006
A vintage photo taken from a set of photos implanted in a six-pane window as the frame. A nice treatment with a different twist to display photos.
"I will bless you with a future filled with hope--an future of success, not of suffering. You will turn back to Me and ask for help, and I will answer your prayers."
(Jeremaih 29:11 & 12 CEV)
Directions: Take the Warren Street Bypass/new US 222 west from Reading, cross the Schuylkill River and the Tulpehocken Creek. Continue on US 222, take the Bern Road Exit and go northwest on Bern Road about two miles, then turn right on Van Reed Road and proceed about 1.3 miles. Turn left on Prendergast Road to the mill on the left at Cacoosing Creek.
Upload Pictures