Schlegel Grist Mill
Berks Co. | Pennsylvania | USA | c. 1803-05
Township: Richmond Twp. | Watersource: Willow Creek.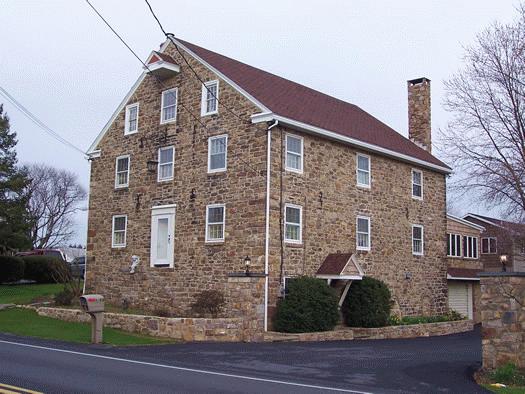 Picture: Robert T. Kinsey 04/08/2006
Heinrich Schlegel built this mill about 1803-1805 on a plot of 46 acres he bought in 1803,close to the 252 acres he bought a few years earlier from his father, John Christian Schlegel.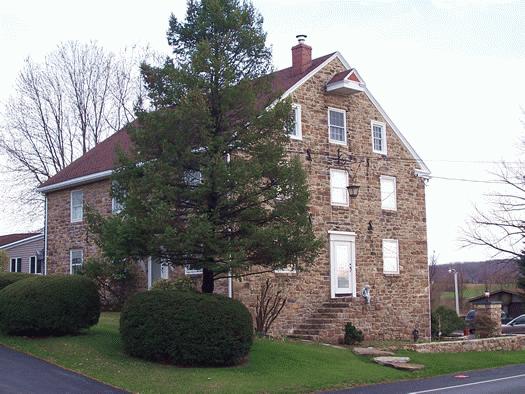 Picture: Robert nT. Kinsey 04/08/2006
Heinrich was born in 1779 on his fathers farm at Fleetwod/Lyons Road and Stump Road. He erected his grist mill on the smalller plot og ground about 3/4 mile beyond the then town of Fleetwood.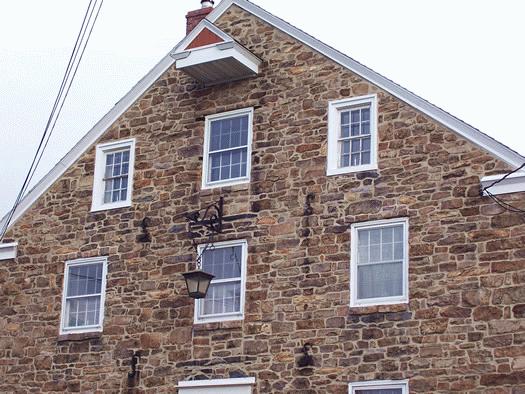 Picture: Robert T. Kinsey 04/08/2006
Heinrich married Esther Deim in 1800; and together, they raised a family of 6 boys and 5 girls. The front of the mill has vestiges of the two doors that were replaced with windows between the lower door and the catshead.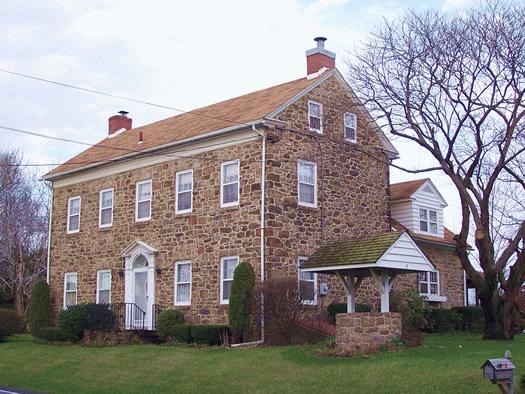 Picture: Robert T. Kinsey 04/08/2006
This photo shows the miller's house, c. 1828, today after some recent additions and alterations. The mill's address is 1066 Fleetwood/Lyons Road.
"Wisdom and knowledge will be the stability of your times, and the strength of salvation; the fear of the Lord is His treasure."
(Isaiah 33:6 NJKV)
Directions: From Sh 662/N.Franklin St. in Fleetwood, turn east onto E. Main St. At N. Beech St. angle left on Fleetwood Ave. At the junction with E. Race St., the road becomes Fleetwood-Lyons Road. The mill is less than a half mile further on the right side before getting to the right turn junction with Fleetwood-Dryville Road.
Upload Pictures