Willow Grove Mill
Page Co. | Virginia | USA | Early mill pre 1812, this mill post Civil War
Township: Luray Twp. | Watersource: West Branch of Hawksbill Creek.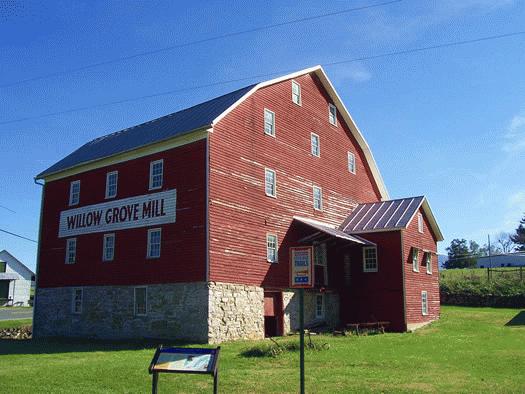 Picture: Robert T. Kinsey 11/12/2005
A 2.5 story frame mill with attic on a one story stone foundation measuring about 40'X 50' with a gambrel roof. Some partial restoration has been done. A historical descriptive sign is displayed at the mill.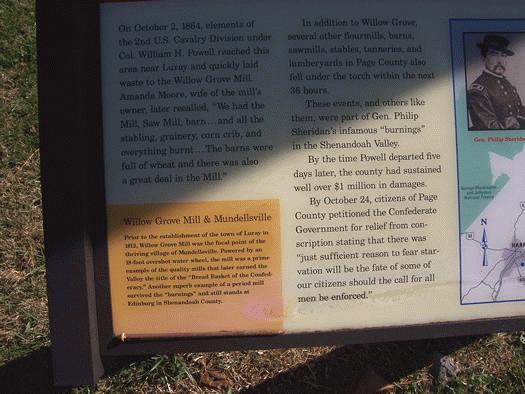 Picture: Robert T. Kinsey 11/12/2005
The earlier, pre 1812 mill was the core feature in the develop ment of Mundellsville, an early townsite just south of Luray. This mill was burned by Union troops under Col. WIlliam H. Powell on Oct. 2, 1864 as part of Gen. Phil Sheridans torching of the Shenandoah Valley during the Civil War. The mill, saw mill, barn, stable, grainery and corn cribs were all burned; reported mill operator Moore's wife.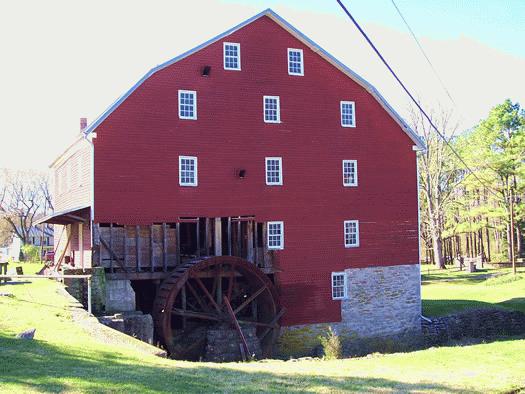 Picture: Robert T. Kinsey 11/12/2005
The mill probably wasn't rebuilt until after the wars end, as the area was almost reduced to starvation because of all the mills burnt, agricultural products requesitioned for the Conferderate army, and otherwise destruction of anything that could further the cause of the South. The rebuilt mill & saw mill was owned by Joseph Ruffner. Flour was produced from 1885 through 1943.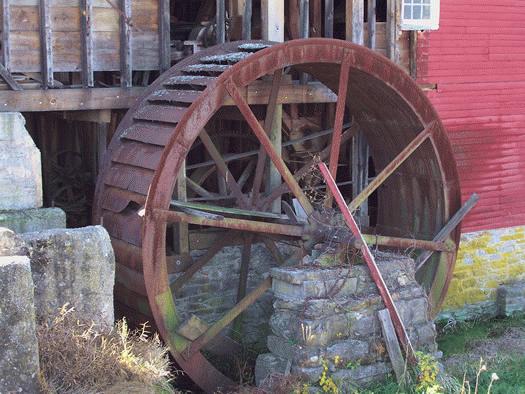 Picture: Robert T. Kinsey 11/12/2005
The steel waterwheel is about 12-14' in diameter and 2.5-3' wide. The wheel operated as an overshot wheel with water from Hawksbill Creek diverted to the mill thru a headrace, then continueing to the mill through a rectangular wooden flume. Much of the gearing and machinery is still intact within the mill.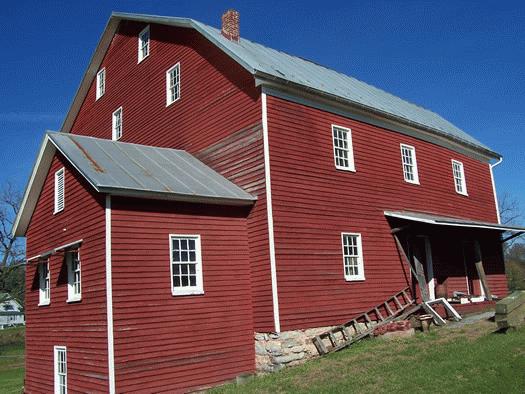 Picture: Robert T. Kinsey 11/12/2005
This appears to be the business access and egress side of the mill during its operational years.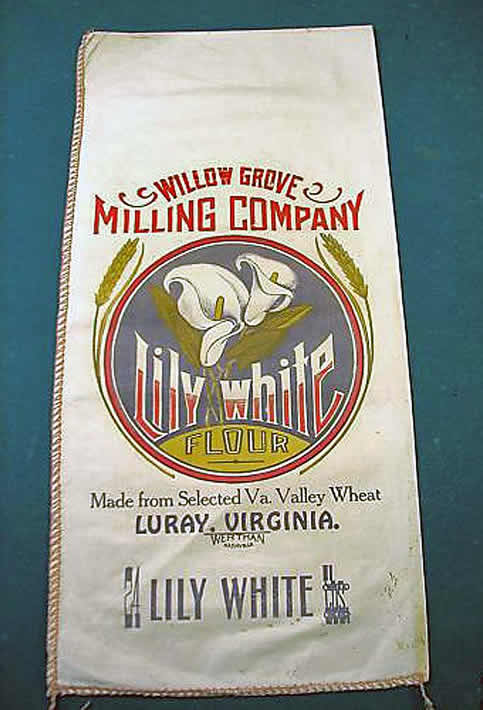 Picture: Theodore R. Hazen from the Ted Hazen Collection
A cotton flour sack from the Willow Grove Milling Company, Lily White Flour brand.
"Some trust in chariots, and some in horses; but we will remember the name of the Lord our God.
(Psalm 20:7 NKJV)
Directions: South Of Luray, Va. on US 340 about one mile, turn left on Sh 642 and go a short distance to the mil on right by Hawksbill Creek just south of junc. with E. Br. Hawksbill Creek.
Upload Pictures