Shenk's Mill
Lebanon Co. | Pennsylvania | USA | u/k
Township: Millcreek Twp. | Watersource: Mill Creek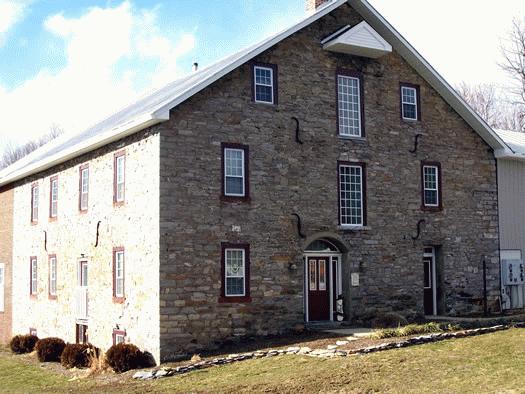 Picture: Robert T. Kinsey 02/18/2006
The 45'X 50' limestone with 20' brick addition has been renovated into a single family residence with room to spare. Photo taken from Sheridan Road.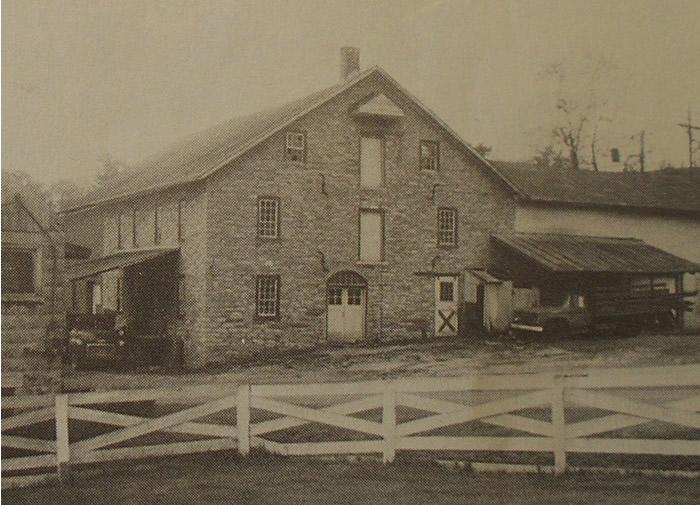 Picture: Vintage Photo - Bob Kinsey
Built in 1829 of brick & stone on the Pulley Housing.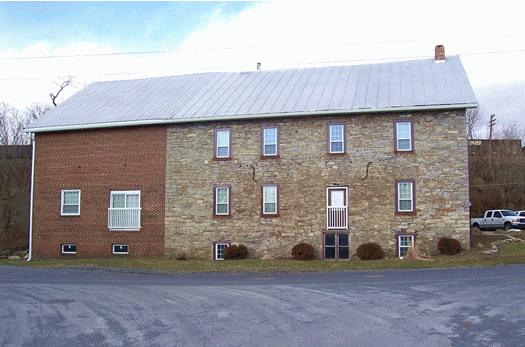 Picture: Robert T. Kinsey 02/18/2006
The mill, which closed in 1982, was operated by a Fitz waterwheel powering two Anglo-American Miget flour mills. The building was desribed as being in poor cindition in 1989, when it was owned by Spoom members, Paul and Anna Shenk. The Shenks had put the mill up for sale at that time. Photo taken from Fort Zellers Road.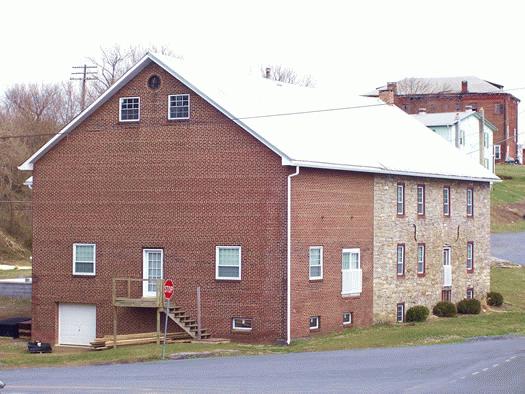 Picture: Robert T. Kinsey 03/24/2006
Either the mill was purchased and renovated or the Shenks decided to renovate the structure. The photo taken from Richland Road.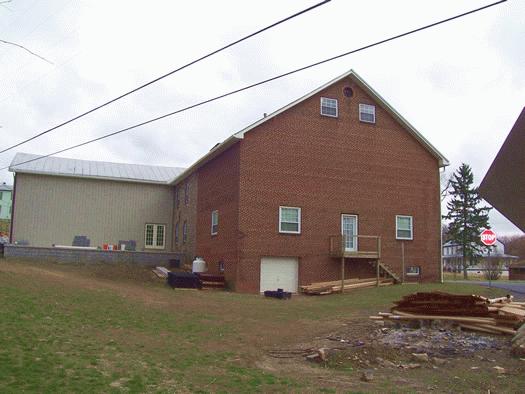 Picture: Robert T. Kinsey 03/24/2006
A new patio is in the formative stages in this photo taken from Furnace Road between Richland Road and the Conrail underpass.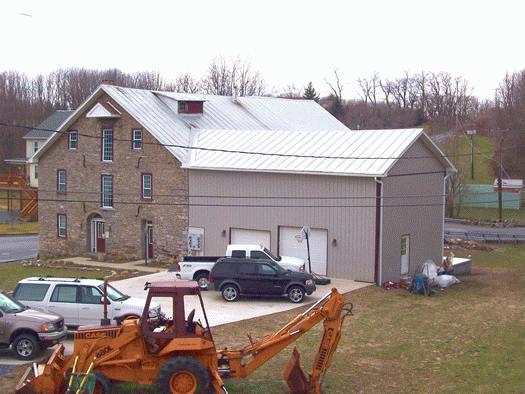 Picture: Robert T. Knisey 03/24/2006
The front of the mill with renovated garage addition taken from the Conrail RR right-of-way.GPS: 40D 21.47'N, 76D 13.6'W ele 410'/125 meters Womelsdorf Quadrangle
"Great peace have those who love Your law, and nothing causes them to stumble."
(Psalm 119:165 NKJV)
Directions: From the square in Schaefferstown, follow Pa 419 for 5.5 miles. Just short of Newmanstown, turn left on Fort Zellers Road and go 0.8 miles to junction with Richland/Sheridan Rd. The mill is straight ahead at the T intersection.
View Larger Map
Upload Pictures