Mill at Vaucluse Springs
Frederick Co. | Virginia | USA | Orig. 1800's, this-1963
Township: Back Creek Magesterial District. | Watersource: Meadow Brook, tirb. to Cedar Creek.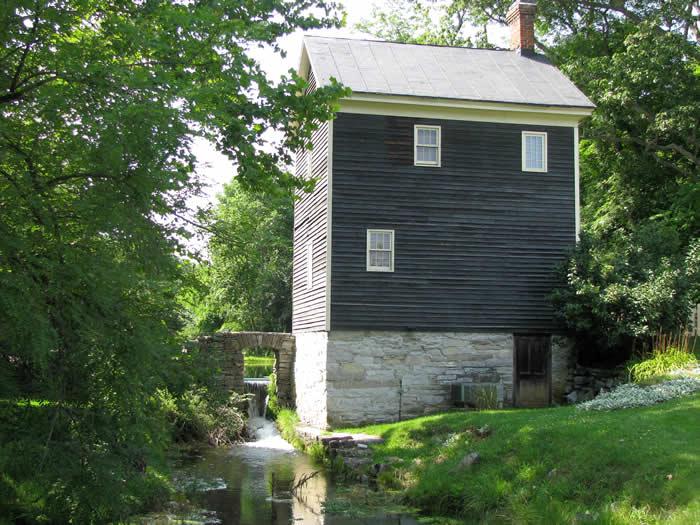 Picture: Jim Miller 07/22/2014
The reconstructed Vaucluse Millhouse Studio, formerly the studio of artist John Chumley. Chumley's two-story one-bedroom art studio sits on the foundation of the original mill house.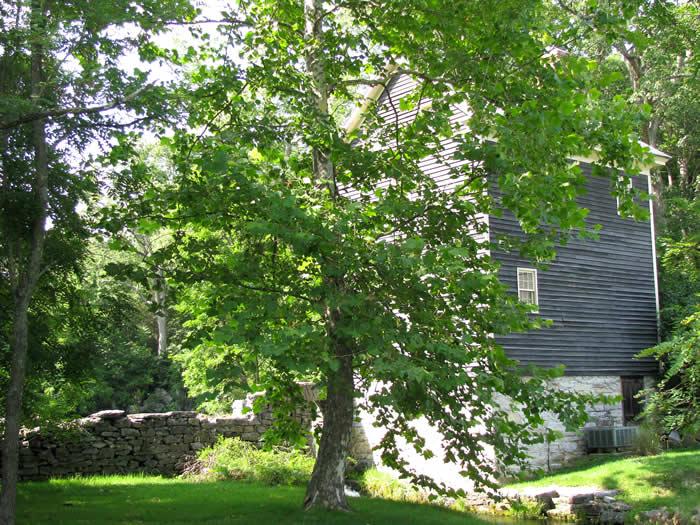 Picture: Jim Miller 07/22/2014
The two-story cottage, one facility of the Inn at Vaucluse Springs-a Bed & Breakfast, has its own cottage garden, water's edge patio with Adirondack chairs, large windows overlooking Vaucluse Spring, and the sound of water rushing through the old millrace.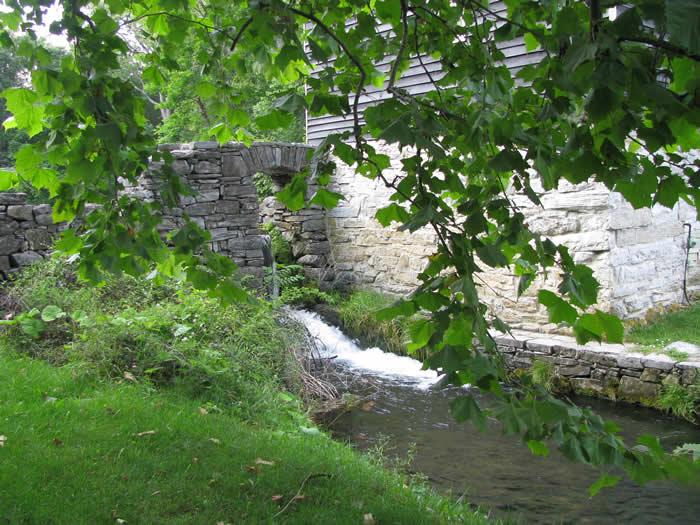 Picture: Jim Miller 07/22/2014
The Manor house was built by Revolutionary War Captain Strother Jones. Strother named the house Vaucluse after a village and water source in Provence that was a haunt of Petrarch's. Descendants of the first family lived at VS until after the Civil War. The property later passed into the hands of the Rices, followed by the Chumleys in 1963. The stone foundation is the original or part of the original stone foundation for the earlier grist mill.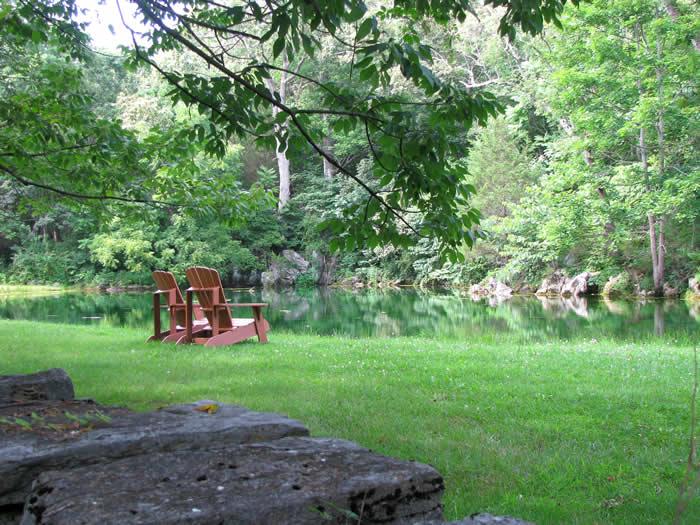 Picture: Jim Miller 07/22/2014
From the elegance of the historic 1785 Vaucluse Manor House to the log and stone warmth of an 1850's log house, to the privacy of three individual cottages, including the mill studio, spacious guest rooms indulge your senses with Jacuzzis, fireplaces, and fabulous views. Sitting rooms, porches, and outdoor seating abound, providing plenty of nooks for intimate conversation and daydreaming. The small village also includes a former North Carolina tobacco barn.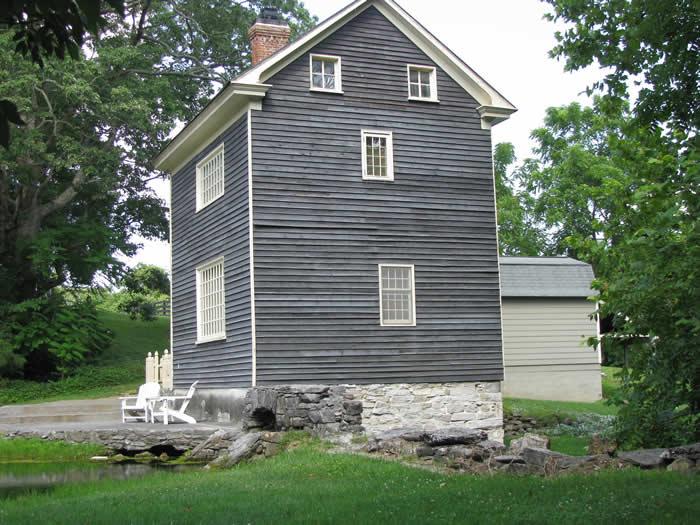 Picture: Jim Miller 07/22/2014
Vaucluse Spring, is a large limestone spring that pours forth millions of gallons of crystal clear water each day. All this is set on 100 scenic acres in Virginia's beautiful Shenandoah Valley countryside.Inn at Vaucluse Spring, 231 Vaucluse Spring Lane, Stephens City, Va. 800-869-0525GPS: 39° 3.76'N 78° 15.63'W ele 732'/223 meters Middletown Quadrangle
Out of my shameful failure and loss, Jesus, I come; Jesus I come. "Jesus, I Come" By William T. Sleeper -1819-1904 & George C. Stebbins -1846-1945
(From the Nazarene hymnal - Sing to the Lord)
Directions: About 2.5 miles south of Stephens City on US 11, turn right on Sr 638 and go about one mile, then turn left on Vaucluse Spring Lane. The mill is less than ¼ mile on the right.


Upload Pictures