Mill Creek Flour Mill
Lancaster Co. | Pennsylvania | USA | Earlier mill 1743, current mill 1793 or 1800.
Township: Leacock Twp. | Watersource: Mill Creek.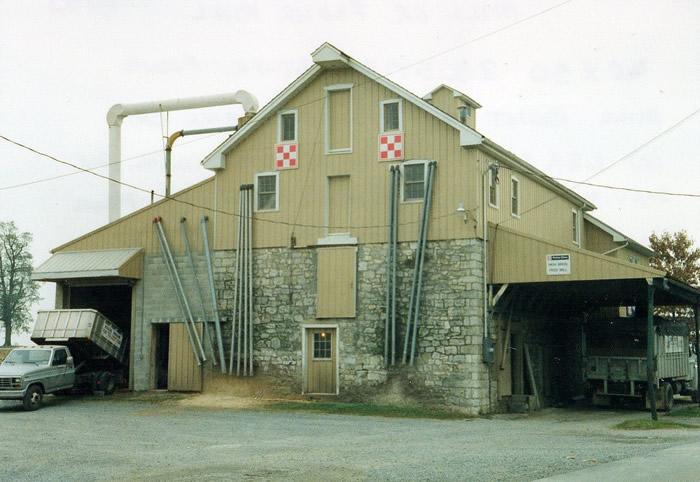 Picture: Jim Miller 10/29/1992
The 40"X 50' 3.5 story limestone and frame mill was built either in 1793 by Adam Miller as a saw mill, who owned the mill from 1787-1801, or in 1800 by John Miller. These men both may have built their respective mills on the same site.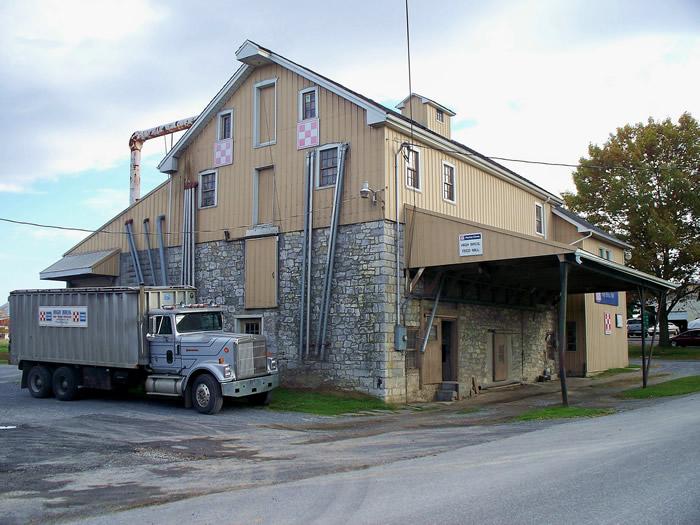 Picture: Robert T. Kinsey 10/20/2009
The 40'X 50' mill by Adam Miller may have been rebuilt by John Miller, since his stone grist mill in 1815 is described as 45'X 30', which more closely describes the current mill.
Picture: Robert T. Kinsey 10/20/2009
An earlier grist and saw mill was built in 1743 by David Miller. John Miller sold his mill to John & Peter Myers in 1826. John Himmelberger operated the mill from 1850-54; then from 1854 to 1899, William Flickinger was the tax-payer. Wm. Flickinger also owned another stone grist mill built in 1758 by Peter Eckert about a mile upstream on Mill Creek at N. Hollander Road/T-766. This mill is no longer standing.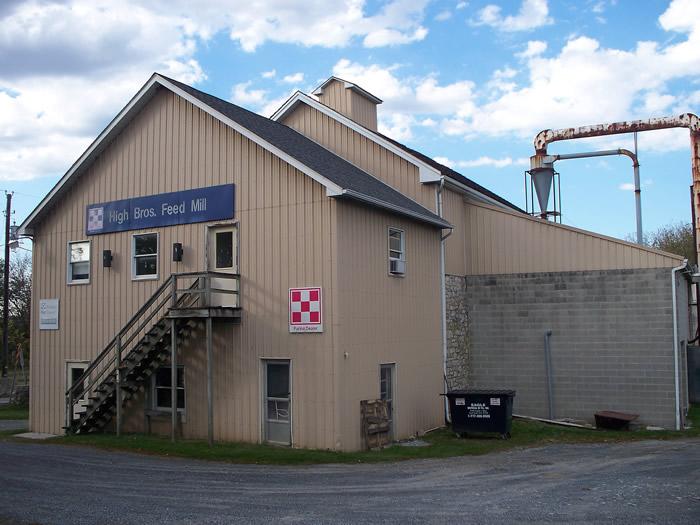 Picture: Robert T. Kinsey 10/20/2009
John Flickinger had the mill in 1900 and B.B. Stolzfus in 1922. The mill is currently operating under the ownership of the James High family.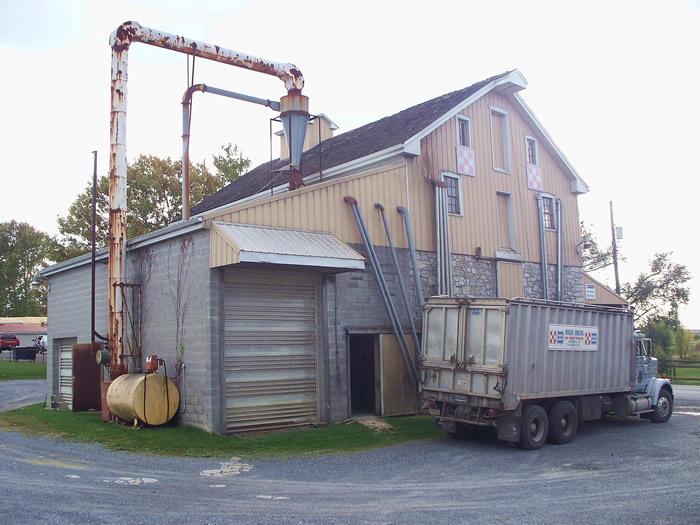 Picture: Robert T. Kinsey 10/20/2009
GPS: 40D 4.23'N, 76D 6.83'W ele 390'/119 meters New Holland Quadrangle
"Therefore You are great, O Lord God. For there is none like You, nor is there any God besides You, accoring to all that we have heard with our ears."
(2 Samuel 7:22 NKJV)
Directions: Take Pa 772 north from Pa 340 at Intercourse, Pa. Go one mile, turn right on Centerville Road/Sr 1007 and travel about two miles to the mill on the right just before crossing Mill Creek.
View Larger Map
Upload Pictures