Messhoppen Mill / Old White's Mill
Wyoming Co. | Pennsylvania | USA | 1852
Township: Messhoppen Twp. | Watersource: Meshoppen Creek.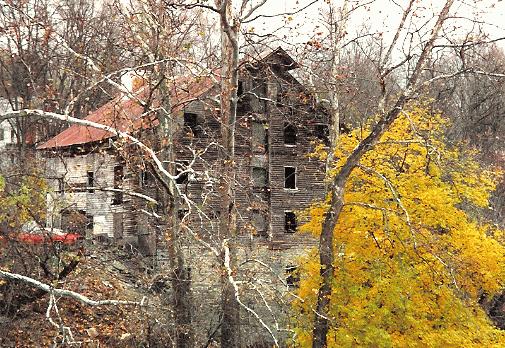 The large mill, about 45'X 65'X 4.5 stories, 3.5 of which are frame and the lower story stone, was slated for restoration in the mid 1980's but in 1992, still had not had much done to it in the way of preservation.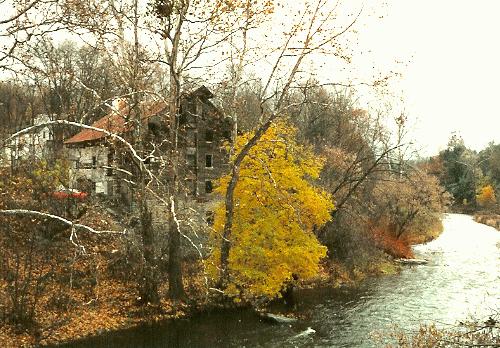 The mill was one of the largest in Pennsylvania at the time of its construction. It was built by G. M. Hollenback and N. Overfield in 1852 Has not been visited since 1992.
"But you, Lord, are on high forevermore. For behold, Your enemies, O lord, for behold, Your enemies shall perish; All the wrorkers of iniquity shall be scattered."
(Psalm 92:8&9 NKJV)
Directions: Exit US 6 on Pa 267 in Messhoppen. Turn right on Wells St./Sr 4017. The mill is on the right just behind Marty's grocery.
Upload Pictures