Prallsville Mill & Grainary
Hunterdon Co. | New Jersey | USA | 1711, 1795, 1877
Township: Delaware Twp. | Watersource: Wickecheocke Creek, Delaware & Raritan Canal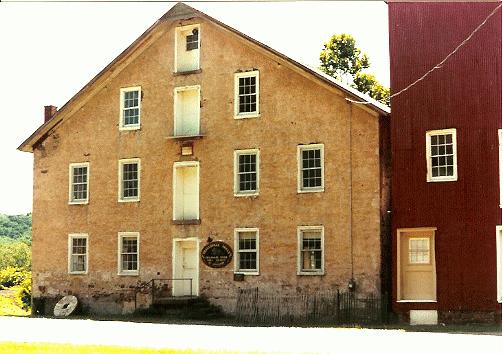 Picture: Jim Miller Sept 1987
Located in a complex of mills including an early linseed oil mill, an old saw mill, a grainary and the main 1877 stone mill built Samuel Stover on the earlier 1795 stone mill foundations of John Prall's Mill. An earlier frame mill was built here by David Howell, 1711-1720. He sold the mill concern to John Prall in 1794.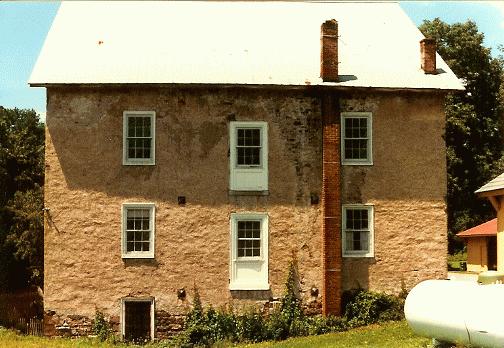 Picture: Jim Miller Sept 1987
Prall's stone mill burned in 1874 and was rebuilt in 1877 by Samuel Stover, who at one time, owned about 30 grist mills in Hunterdon Co, N.J. and Bucks Co., Pa.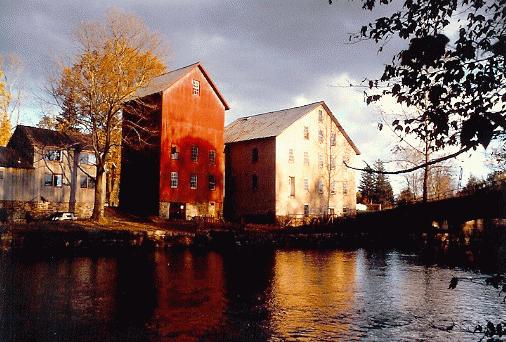 Picture: Merrill Miller Mid 1980's
The 1877 mill operated into the 1950's before closing and sitting idle. It began to deteriorate with time. In 1976, the Delaware River Mill Society was formed by local citizens to restore and preserve the mill site. The State of New Jersey acquired the site in 1973 in a timely move along with Donald Jones, a local resident who in 1969 saved the mill site from the developers clutches and then sold it to the State. The state hadn't the money for restoration at that time, so the Delaware River Mill Society was formed.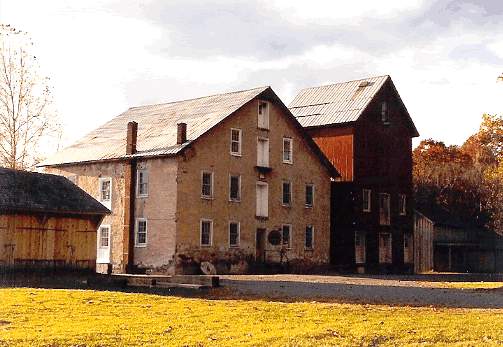 Picture: Oct 28, 1987
See more History and how you can become involved in the restoration and preservation of the complex. Just click on the web address on this page.
"Behold what manner of love the Father has bestowed on us, that we should be called children of Go!"
(1 John 3:1 NKJV)
Directions: In Prallsville. N.J. near the Delaware River along NJ 29 about 1 mile north of Stockton, NJ, on the south side of Wickecheocke Creek, east of the Black River & Western RR tracks and bridge over the Wickecheoke Cr.
Upload Pictures