Albion Mills / Contoocook Mill Complex
Hillsborough Co. | New Hampshire | USA | 1828
Township: n/a | Watersource: Contoocook River.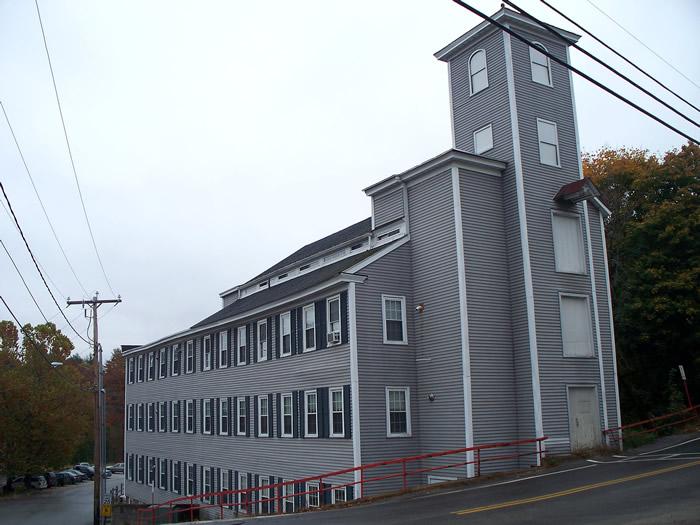 Picture: Robert T. Kinsey 10/21/2014
This first three story, frame mill was built by Joshua Marcy in 1828 to manufacture cotton products. GPS: 43D 6.78'N, 71D 53.61'W ele 622'/190 meters Concord Quadrangle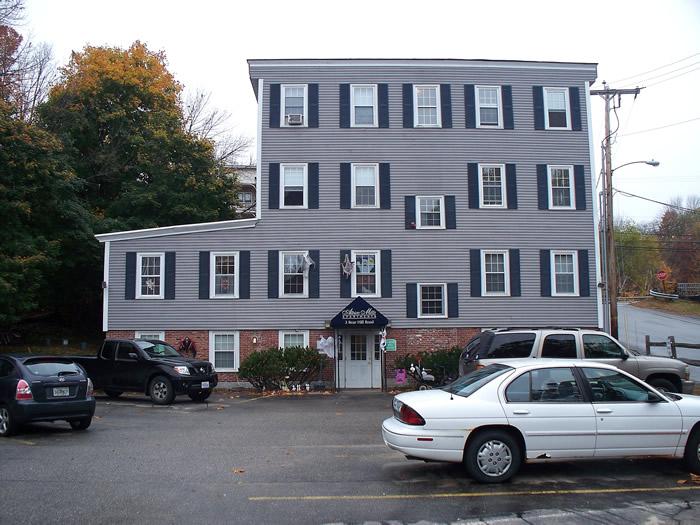 Picture: Robert T. Kinsey 10/21/2014
Paul and Leslie Belliveaus acquired this mill building plus the other buildings of the Contoocook Cotton Mill Complex, after the mills closed in the early 1960's, and renovated them to be used for residential housing. It is listed on the National Register of Historic Places.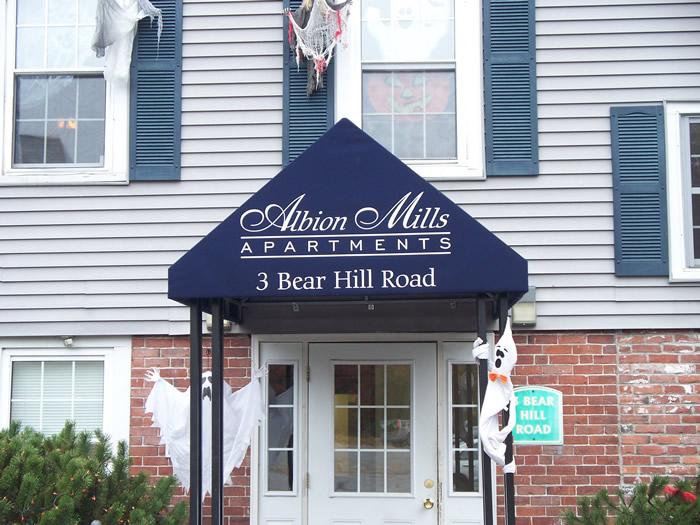 Picture: Robert T. Kinsey 10/21/2014
One of the entrances to the apartment complex is on the downhill, rear along Bear Hill Road. The first photo is the end fronting on Bridge Street and the second photo is of the rear of the mill, further east on Bear hill Road. The mill is at least 80 feet long along the road.
Till sons of men shall follow Thy love And follow where Thy feet have trod; Till, glorious from Thy heav'n above, Shall come the city of our God. "Where Cross the Crowded Ways of Life" by Franf Mason North 1850-1935
(From the Nazarene hymnal - Sing to the Lords)
Directions: The mill sits along Bridge Street/Sr 149 at Mill Street/Bear Hill Road on the SE side, in the town of Hillsboro, NH.
View Larger Map
Upload Pictures