Pleasant Valley Mills
Bucks Co. | Pennsylvania | USA | 1863
Township: Springfield Twp. | Watersource: Cook's Creek.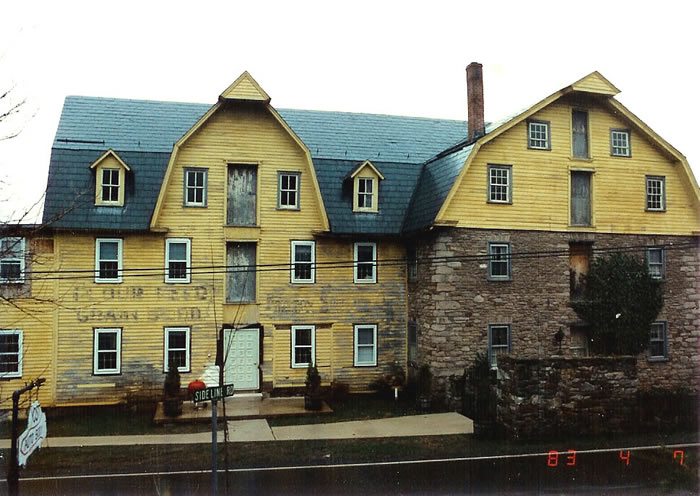 Picture: Jim Miller 04/07/1987
The Pleasant Valley Mills is comprised of two connected mills. The southernmost, is a 40'X 50' 4.5 story limestone structure with a definite color change in the rock between the 2nd and 3rd stories.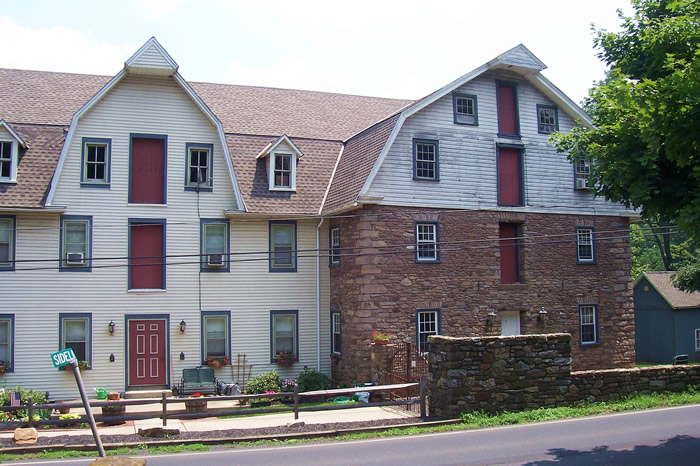 Picture: Jim Miller 06/26/2007
The upper gable end of the hip-roofed mill is wood, at least on the front. A nice change to the mill since 1983. The lettering on the front of the wooden section has been lost, however. Once one coulkd read flour, feed, grain, & seed to the left of the vertical doors. A unidentified logo of some sort had existed on the yellow painred surface to the right side of the business doors in 1983 and earlier.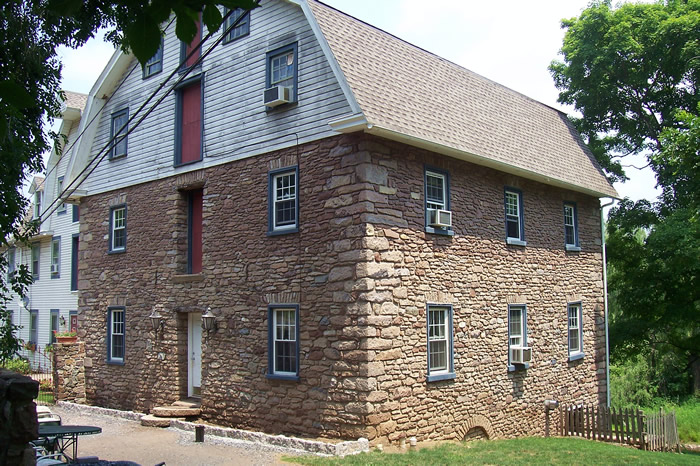 Picture: Jim Miller 06/26/2007
Some improvements had been accomplished since the 1983 photo was taken. Ivy was allowed to grow upon the lower half of the stone poortion of the mill by 1987. The ivy has now been removed by 2007. The stone miller's residence is located across Pa 212 from the mill complex, beside Sideline Road junction.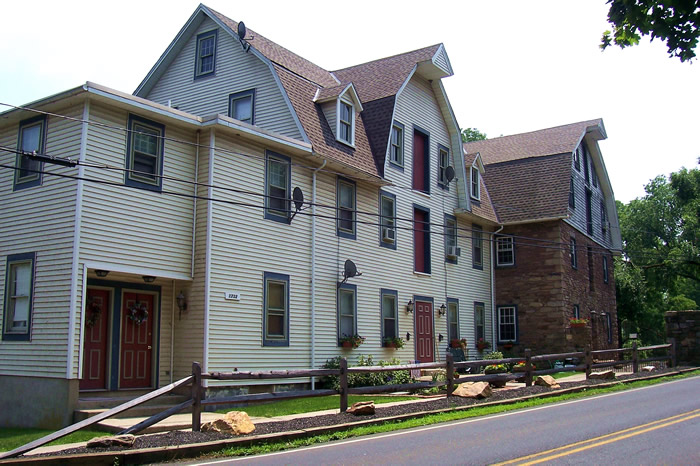 Picture: Jim MIller 06/26/2007
The accompaning mill structure is 3.5 or perhaps 4.5 stories, 40'X 50' frame construction with its own catshead on an enlarged dormer. This portion also has a 20'X 30' frame addition to the north end.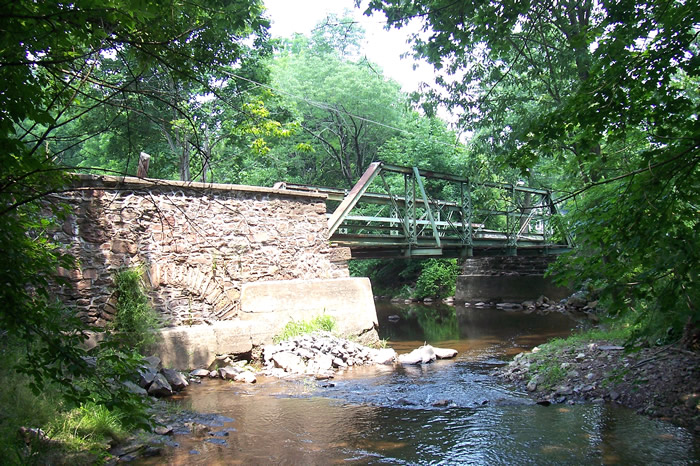 Picture: Jim Miller 06/26/2007
This steel bridge with stone abutments, the mill side of the stream having an filled-in arch for a prior headrace for Pleasant Valley Mills.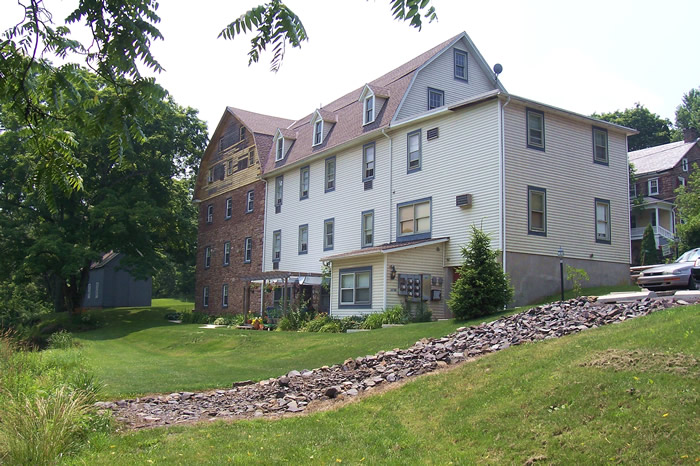 Picture: Jim Miller 06/26/2007
A view of the mill from the direction of the bridge, with the non-functioning arch, on Bridge St. Some parking for the mill's, now an apartment structure, residents is uphill to the immediate right.
Picture: Jim Miller 06/26/2007
An old creamery is situated on Quakertown Road/Sh 212 just north of the mill and opposite Bridge Street.
"Remind them to be subject to rulers and authorities, to obey, to be ready for every good work."
(Titus 3:1 NKJV)
Directions: Located on Pa 212 about 3.5-4 miles south of the community of Springfield, Pa in Springfield Twp., Bucks Co., Pa. in Pleasant Valley on the left side of Pa 212.
Upload Pictures