Blairstown Mill
Warren Co. | New Jersey | USA | u/k
Township: Blairstown Twp / Blairstown Boro. | Watersource: Blairs Creek.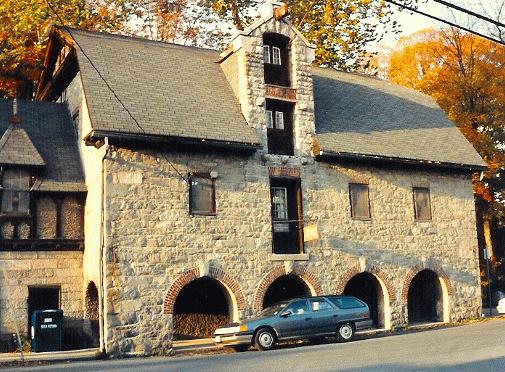 Picture: 10/92 Jim Miller
A rugged 3.5 story stone grist mill measuring about 40'X 60' built in a Renasance style. Has been the City of Blairstown Library for quite some time.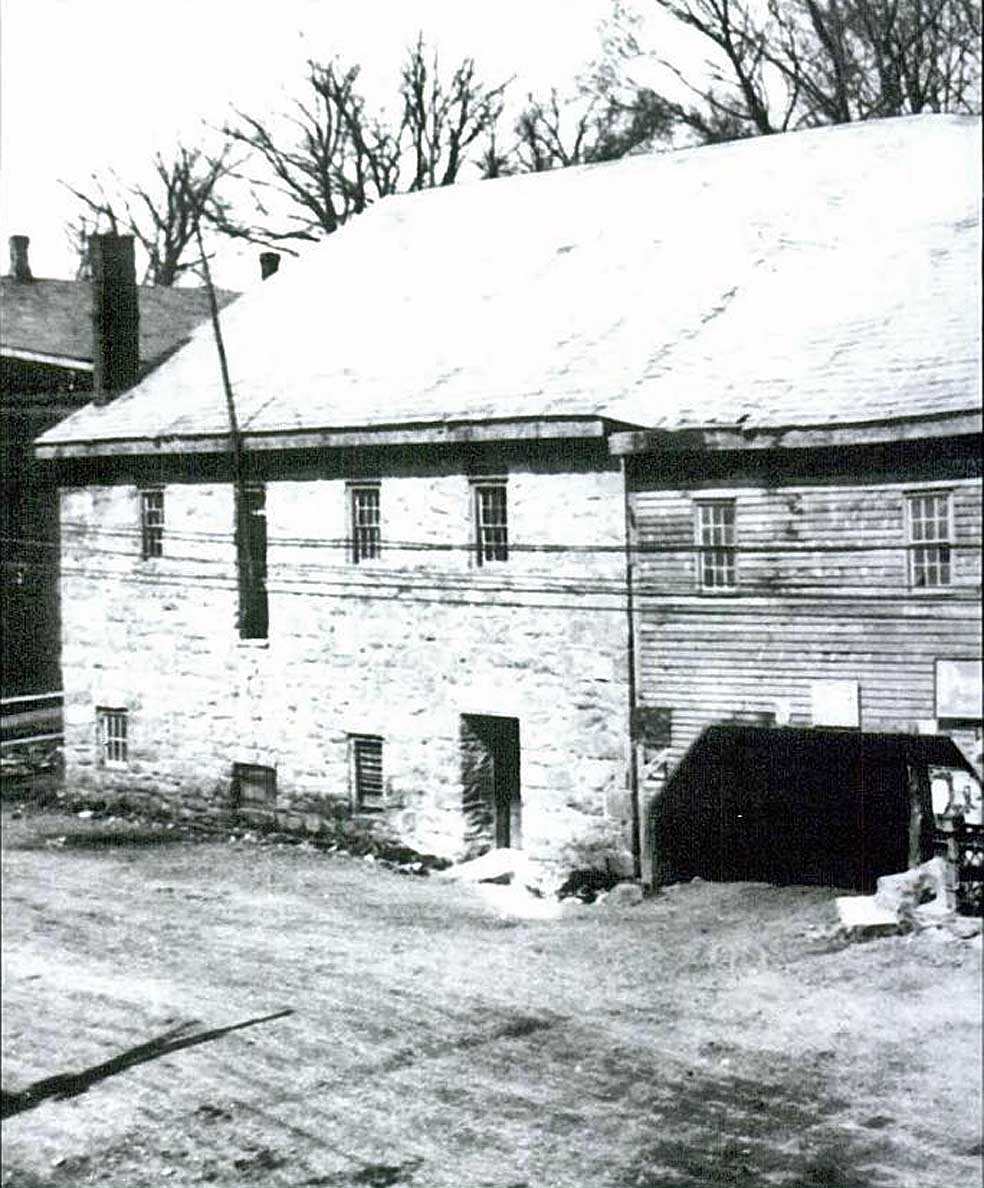 Picture: Old Photograph Photographer Unknown.
The original appearance of the 1825 mill with its 1855 wooden addition to the right.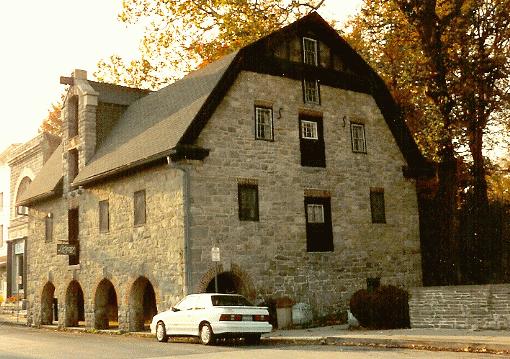 Picture: 10/92 Jim Miller
The reservior to the right and up some steps along with the mill headrace have been incorporated into a city park. The reservior is known as Blair Lake with Blair Creek flowing both into and out of the lake to feed the mill when it was in operation. Need help on this one as to years of operation and general history.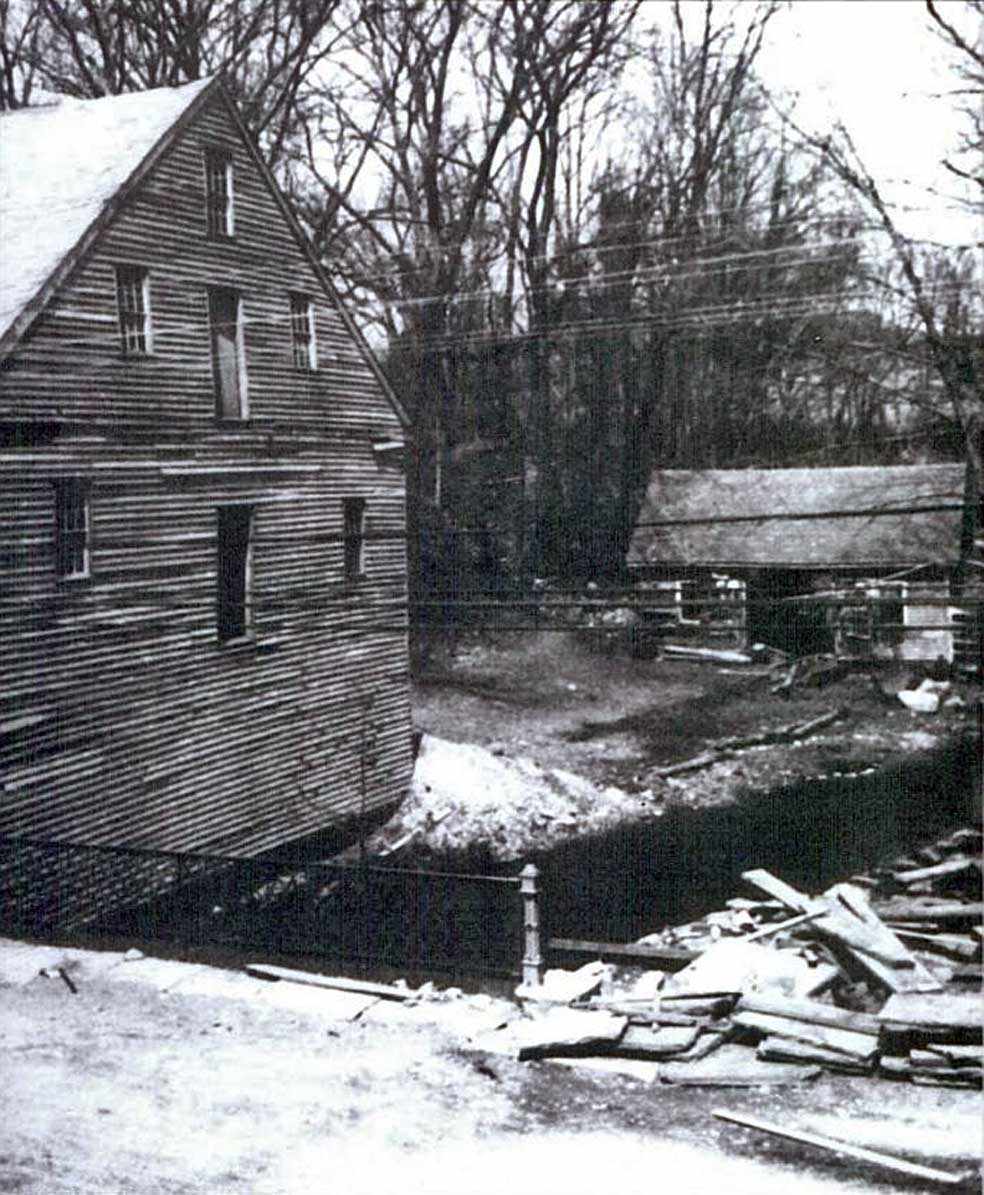 Picture: Old Photograph Photographer Unknown.
A photo of the creek side of the wooden addition to the original mill.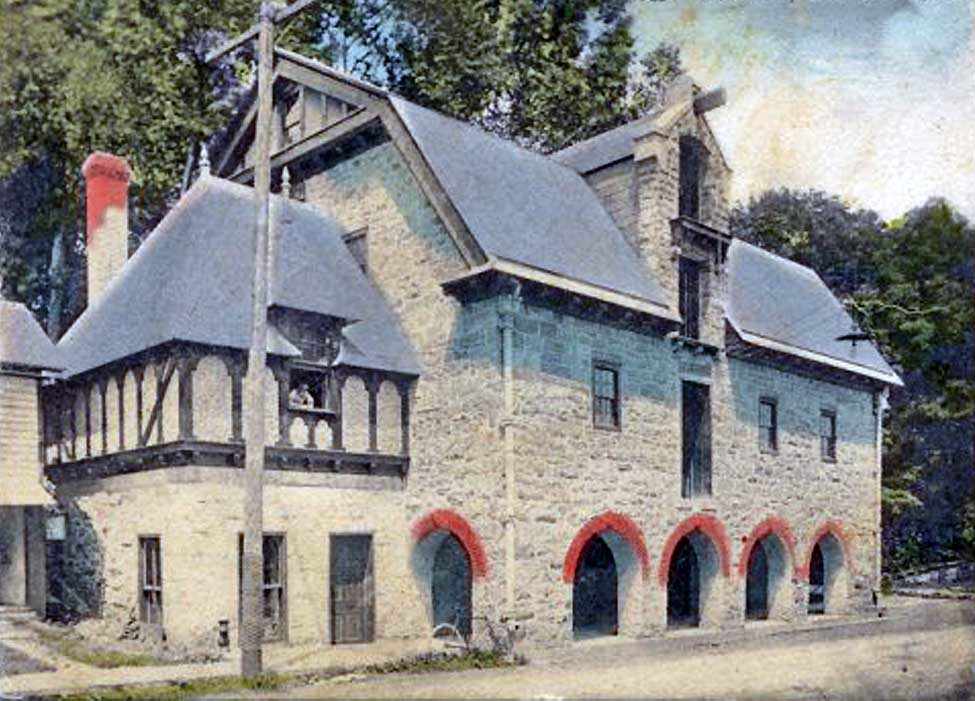 Picture: Colorized Postcard
A colorized postcard view of the remodeled mill by the Blair Academy.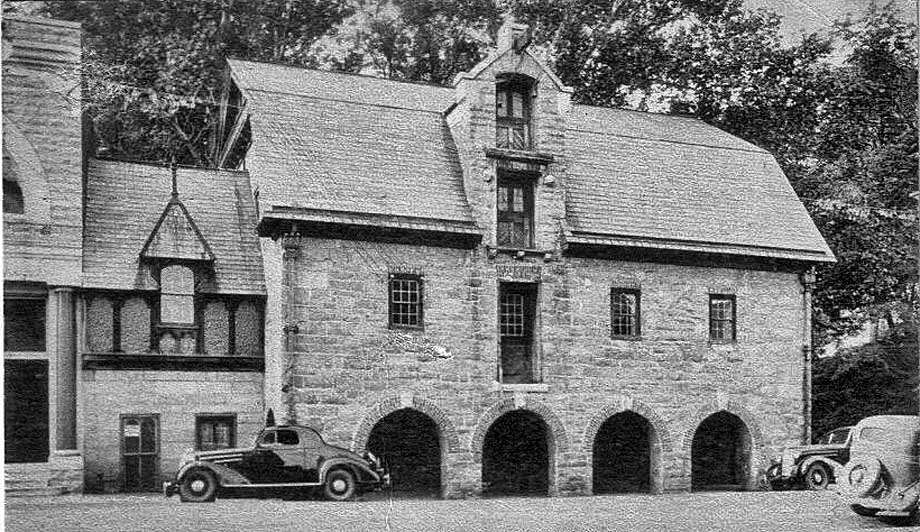 Picture: Black & White Postcard
A black and white postcard view of the stone arched mill with the First National Bank's second structure to the left of the mill built in 1910. The marble and granite of the First National Bank was put in place by a horse-powered pulley system.
"When they saw the star, they rejoiced with exceeding great joy."
(Matthew 2:10 NKJV)
Directions: Exit NJ 94 onto Carhart St. in Blairstown, N.J. and go 2-3 blocks to Main Street. The mill/city library is at the junction.
Upload Pictures