Haeffner / Dietrich Mill
Berks Co. | Pennsylvania | USA | Pre 1920
Township: Maxatawny Twp./ Kutztown Boro. | Watersource: Sacony Creek-steam-powered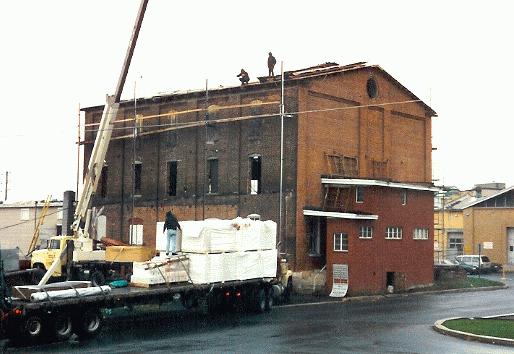 Picture: Jim Miller 10-1987
The mill at Peach and Railroad Sts. was getting some repairs at the time of the visit in the form of a new roof. The 40'X 75' 3 story brick mill dates from c. 1863. Not certain if the mill was ever water-powered, but the water source was only 1 or 2 blocks away.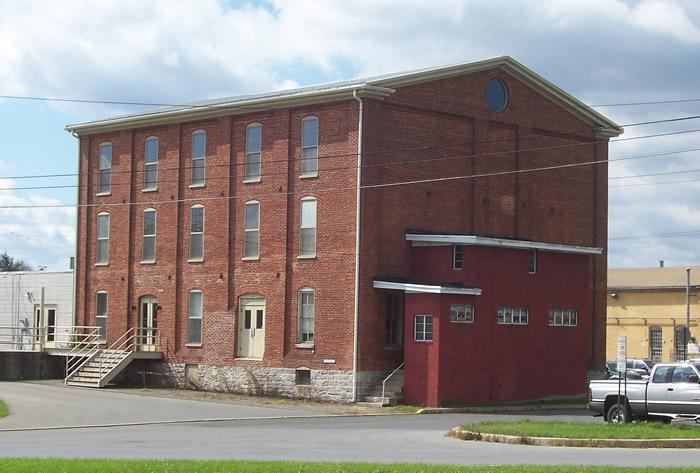 Picture: Robert T. Kinsey 09/25/2006
A photo of the mill taken in 1920 shows a brick smokestack about twice the height of the mill and a wooden, one storey covered loading dock on the long side where the bricks are not weathered as much. See photo below.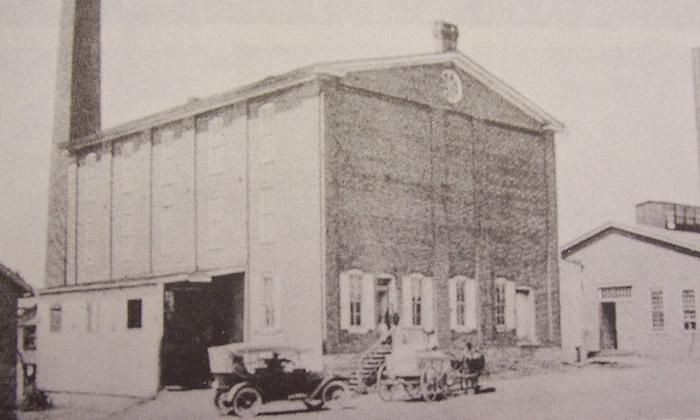 Picture: Elmer Smith
From a publication: Grist Mills of Early America and Today - - Applied Arts Publishers, Lebanon, Pa. The photo was from the 1920's.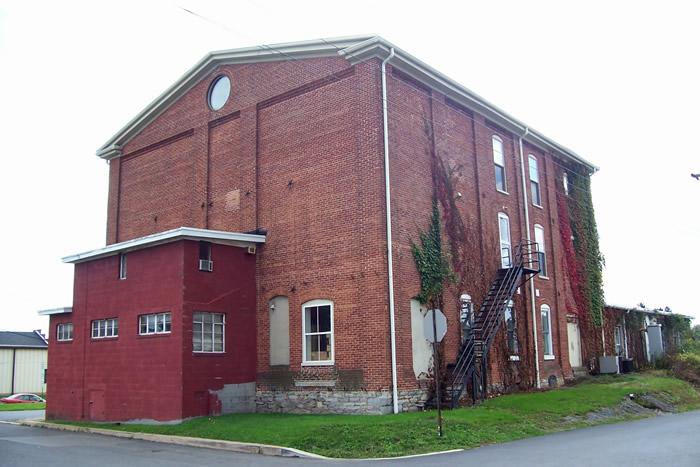 Picture: Robert T. Kinsey 09/25/2006
In 1983 architects, best friends, and innovators James O'Halloran and Kevin Foley sat on the Caribbean island of Tortola and decided they wanted to do more...they wanted to impact and improve the everyday lives of people. And what better way than to revolutionize a tool used every day by billions - the toothbrush! Archaic and practically unaltered since its initial conception, the toothbrush was ripe for improvement. Hence the first RADIUS toothbrush was born.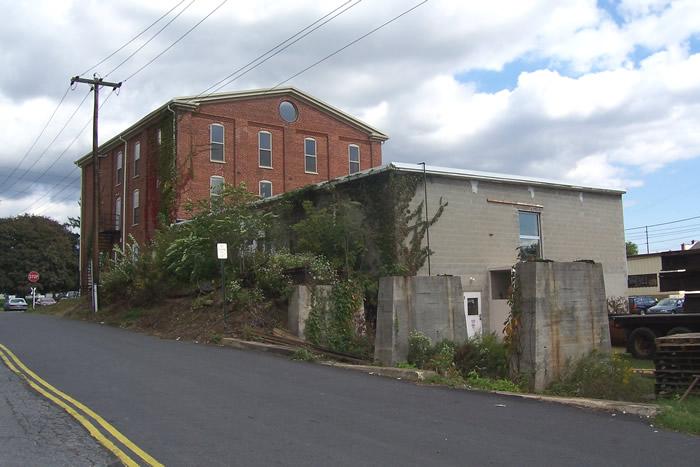 Picture: Robert T. Kinsey 09/25/2006
Aptly named the Original, it is still the #1 best-selling RADIUS adult toothbrush. At the crux of RADIUS' original design is a Radical, Revolutionary toothbrush that offer Real Results by massaging gums while cleaning teeth and a Refreshing/Rejuvenating experience making users feel as if they have just had a professional cleaning. Radius info taken from the website.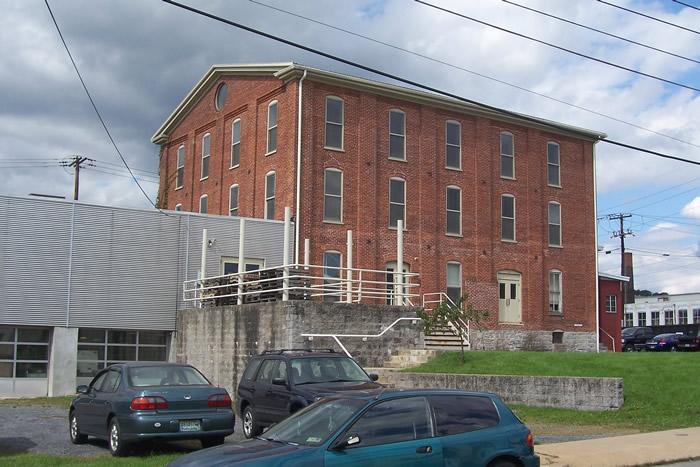 Picture: Robert T. Kinsey 09/25/2006
By 1988, James and Kevin wanted to control their own manufacturing and bought Beck's Mill in Kutztown, Pennsylvania. The 20,000 square foot mill, built in 1863, was restored into a very beautiful workplace, where all RADIUS toothbrushes are manufactured.GPS: 40D 31.29'N, 75D 46.64'W ele 410 feet'/125 meters Kutztown Quadrangle
"Blessed be the name of the Lord from this time forth and forevermore! From the rising of the sun to its going down the Lord's name is to be praised."
(Psalm 113:2&3 NKJV)
Directions: Take the east exit for Kutztown off of US 222 and follow W. Main St. into town and turn right two blocks short of the Sacony Creek bridge on Railroad St. Take this street to Peach St. The mill is at the southwest corner of Peach and Railroad Sts.
View Larger Map
Upload Pictures