Crete Mills
Saline Co. | Nebraska | USA | 1919
Township: n/a | Watersource: Electric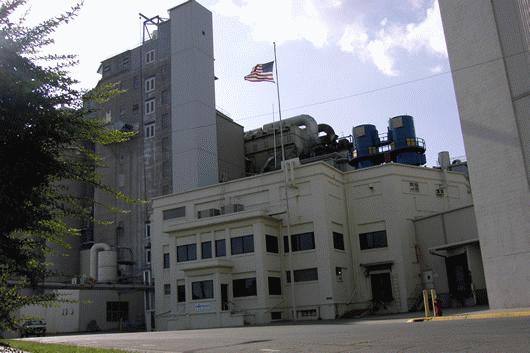 Picture: Jim Miller 08/15/2004
This 1919 daylight constructed mill ceased flour production in 1955. The enormous mill still remains with it many storage silos, now operating as a feed mill complex.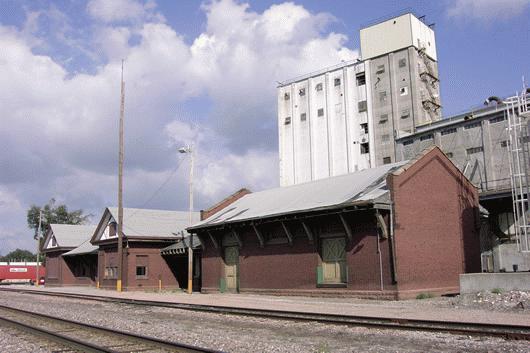 Picture: Jim Miller 08/15/2004
The old Burlington Northern Depot located on the north side of the Crete Mill. The depot appears not to be used, but the rail system of the Burlington Northern is an integral part of the milling industry at this location.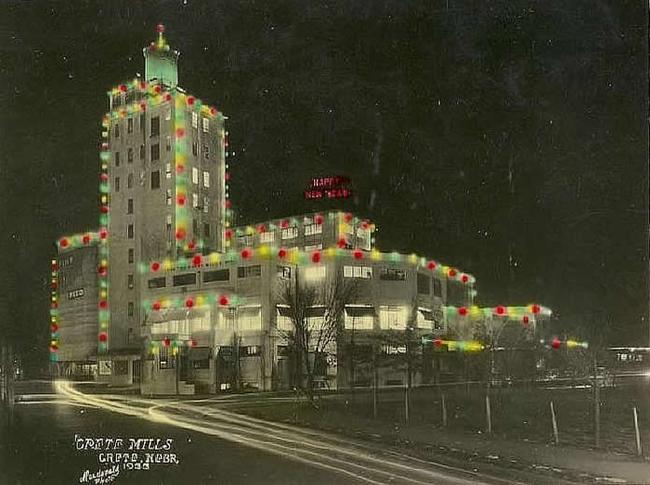 Picture: Donated by Bruce Doll
Postcard of the Crete Flour Mills decorated for Christmas in 1936.
"Therefore it is also contained in the Sripture, 'Behold, I lay in Zion a chief cornerstone, elect, precious, and he who believes on Him will by no means be put to shame'."
(1 Peter 2:6 NKJV)
Directions: Nine miles east of Dorchester and US 6 on Ne 33 in the town of Crete. Follow Ne 33 into town to Norman St., turn left, and the mill is directly ahead one block on 14th st.
Upload Pictures