Whited Mill
Beckham Co. | Oklahoma | USA | built-1903, closed-1944
Township: n/a | Watersource: Trib. Elk Creek.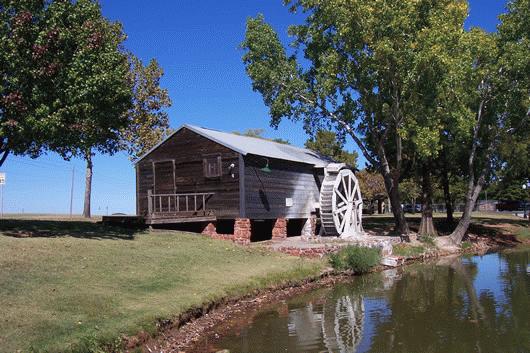 The Whited Mill in Elk City, Oklahoma, operated from 1903 thru 1944. The small 15'X 35' one story weathered, frame structure has an external 12'X 2' wooden waterwheel on it's eastern exposure.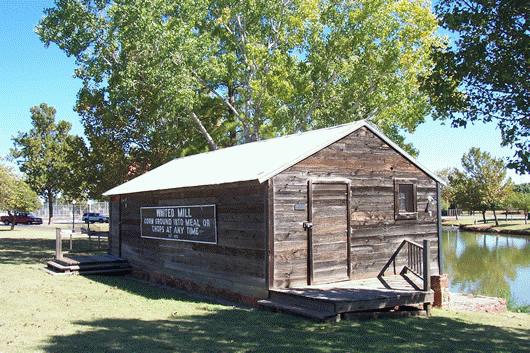 The mill was originally at 306 E.7th St. near S. Monroe Ave. on a tributary to Elk Creek.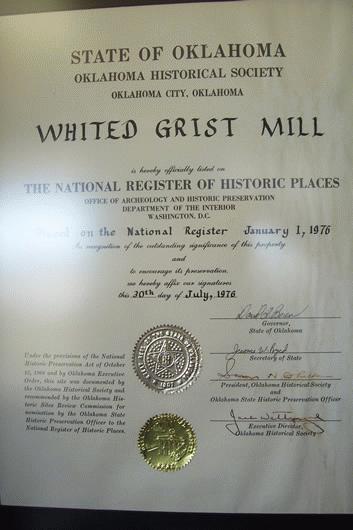 The mill was officially placed on the National Register of Historic Places on January 1, 1976.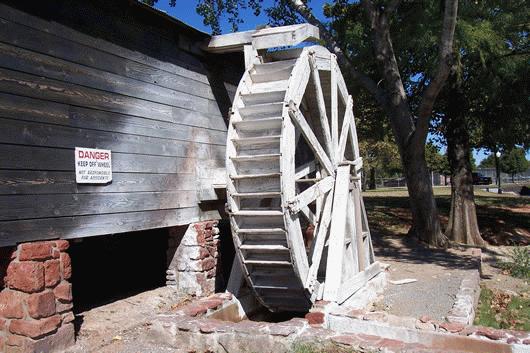 The mill was moved in 1985 to it's present location near W. 3rd St. and Pioneer Rd. in the Route 66/Old Town Museum near the city's Ackley Park.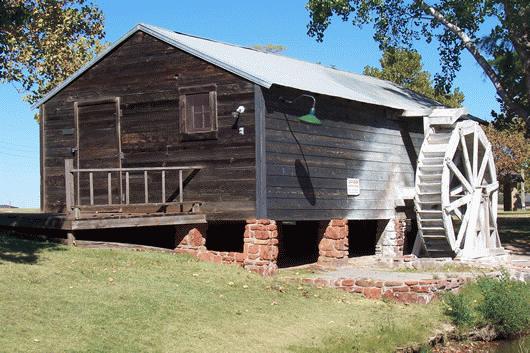 It's operational status is unknown since it was closed at the time of visit. Considering it's placement in a museum complex, it probably has some equipment remaining but cannot operate using the outside wheel, since no water flow is directed to any part of the wheel. Photos: **October 2004 Jim Miller**
"And God is able to make all grace abound toward you, that you, always having all sufficiencey in all things, may have an abundance for every good work."
(2 Corinthians 9:8 NKJV)
Directions: In Elk City on Bus I-40, otherwise known as Ok 34, Ok 6, and W. 3rd St. At the west end of W. 3rd St. and Pioneer Rd. near Ackley Park and on grounds of Route 66/Old Town Museum.
Upload Pictures