Bale Grist Mill
Napa Co. | California | USA | 1846
Township: N/A | Watersource: Mill Creek.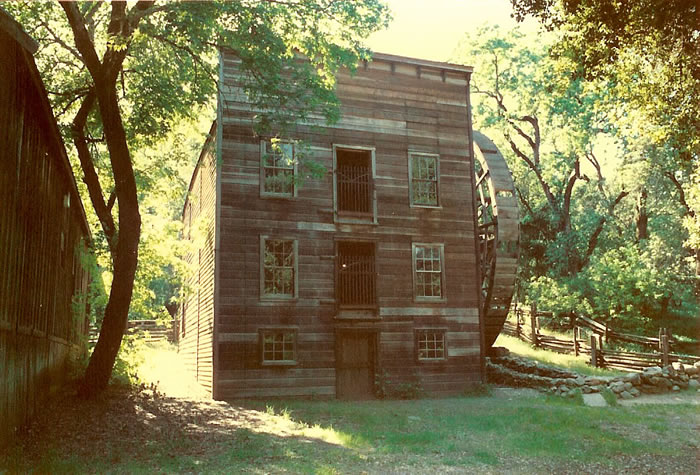 Picture: Jim Miller 04/1985
Built by Dr. Edward Turner Bale in 1846 and fed from a dam above the mill on Mill Creek.There is a nice little wooded glen above the mill with a short trail to the mill and a few picnic tables.
Picture: Jim Miller 04/1985
The rear of the mill as approached from the parking lot on a trail through oak savannah.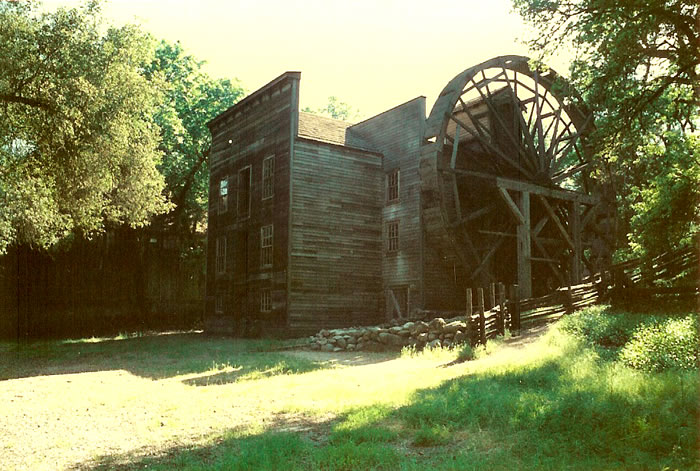 Picture: Jim Miller 04/1985
Now the main focus of Bale Grist Mill State Historic Park on Highway 29 between Calistoga and St. Helena.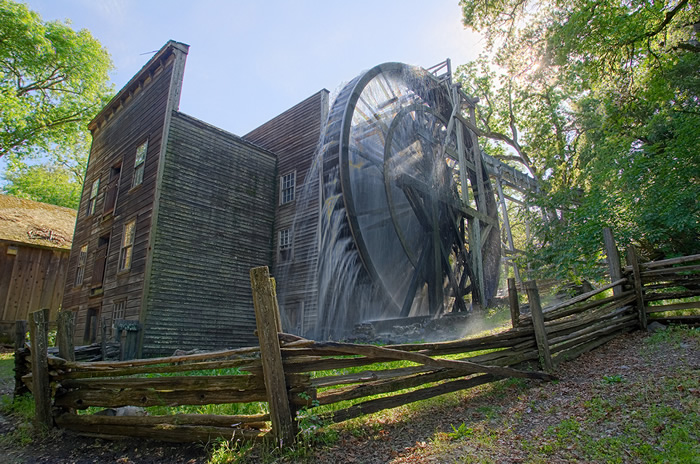 Picture: Unknown 06/2008 submitted by Eric F. Gerhardt 01/01/2009
Photo submitted by Eric Gerhardt on 01/01/2009 of Bales Mill operating. The photo was taken as a timed exposure with the wheel turning slowly with a large flow of water. Bale Mill continues to process six excellent flours and meals in 2008.
"He [Hezekiah] was completely faithful to the Lord and obeyed the laws the Lord had given Moses for the people."
(2 Kings 18:6 CEV)
Directions: 3 miles North of St. Helena on S.R.29. (Napa Valley)
Upload Pictures