Great Valley Mills
Chester Co. | Pennsylvania | USA | Est.1710-present mill,1859
Township: Tredyffrin Twp. | Watersource: Valley Creek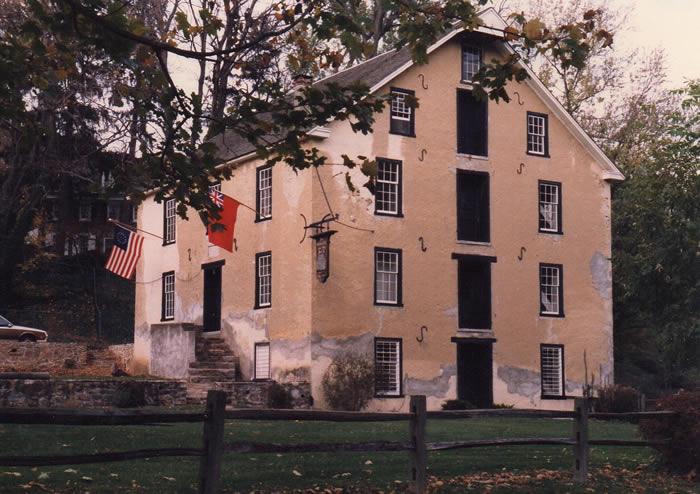 Picture: Jim Miller 10/1987
A 3.5 story stone/stucco mill of 40 X 50 foot dimensions. In 1989, the building contained two sets of stones, although no other machinery was intact.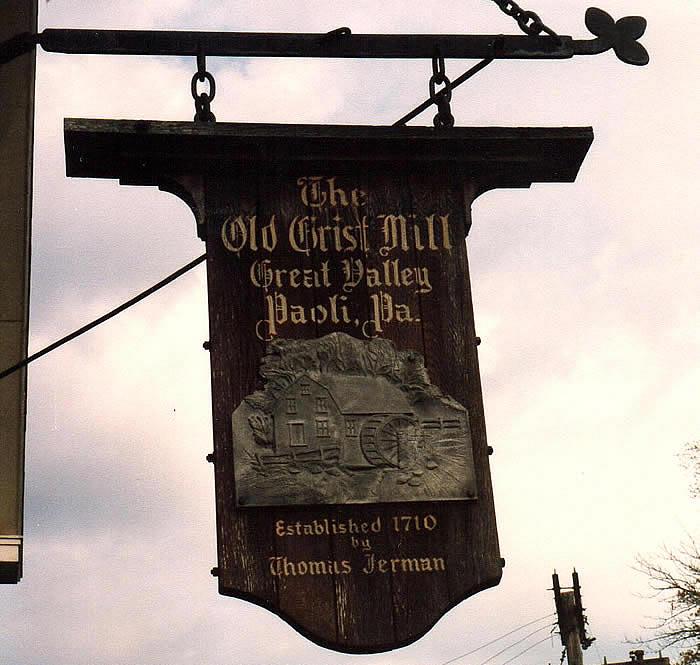 Picture: Jim Miller 10/1987
The sign on the front of the mill denoting when milling was established at this site in a mill built by Thomas Jerman in 1710. The present stone structure was built later in 1859 by Joseph Jeanes to replace an earlier mill. One of the earlier mills was frequented by Washington's staff during the terrible winter at Valley Forge, located a few miles away.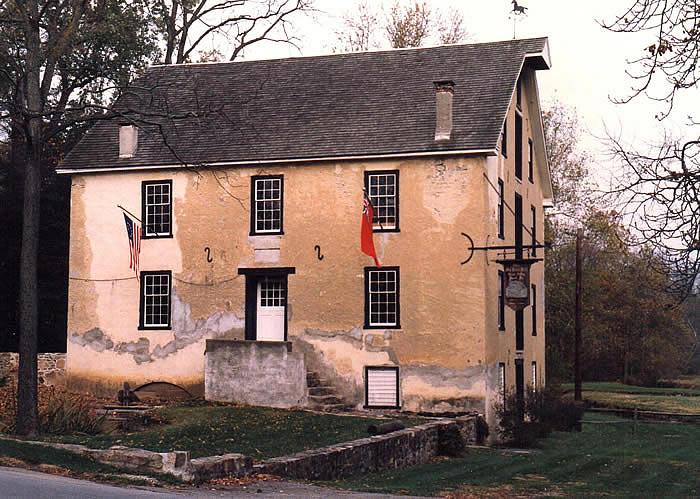 Picture: Jim Miller 10/1987
The inlet for water into the mill is on the left rear of the mill and of the picture. The race comes under the present road from the dam controlled by locks. This raceway and dam situation is reminiscent of the mill in Bucks County, the Myers/Stover Mill Pa-09-01-01.GPS: 40D 3.96'N, 75D 29.40'W ele 187'/57 meters Valley Forge Quadrangle
"When I punish the nations of the earth, they will see the brightness of my glory. The people of Israel will know from then on that I am the Lord their God."
(Ezekiel 39:21 & 22 CEV)
Directions: Located north of Paoli on N. Valley Road off Swedesford Road to the north
View Larger Map
Upload Pictures