Sam Fertig Grist Mill
Chester Co. | Pennsylvania | USA | 1802
Township: South Coventry Twp. | Watersource: French Creek.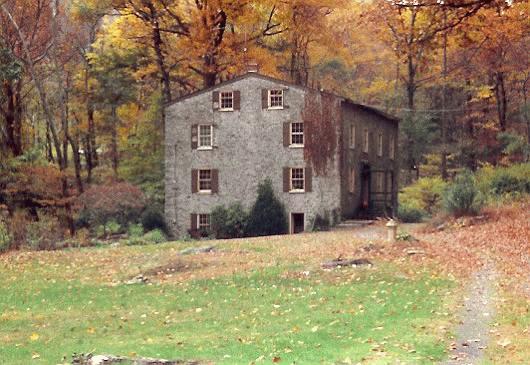 Picture: Jim Miller 10/25/1992
The well-cared-for 3.5 story limestone mill of 40'X 55' dimensions resides in a delightful natural glade setting along Beaver Run shortly before it joins French Creek. The mill serves as a private residence.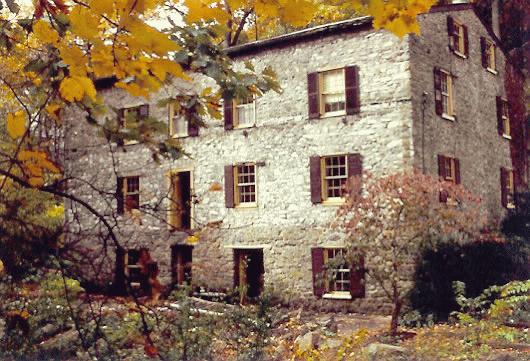 Picture: Jim Miller 10/25/1992
Beware: photographer had an encounter with a baby copperhead while crossing the guardrail along the highway to get this picture.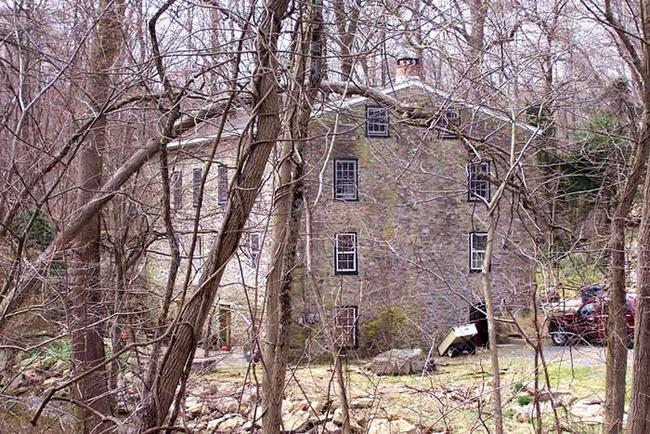 Picture: Robert T. Kinsey 03/31/2007
*Update: Corrected an error to my directions to the mill, also supplied an additional picture. Bob Kinsey 06/06/2007*GPS: 40D 9.09'N, 75D 40.27'W ele 404'/123 meters Pottstown Quadrangle
I look to the hills! Where will I find help? It will come from the Lord, who created the heavens and the earth."
(Psalm 121:1 & 2 CEV)
Directions: On Pa 100 about 1.3 miles south of Pughtown and 2 miles south of Bucktown at Pa 23. On the right side going south just before crossing Beaver Run opposite the junction on the left with Flowing Springs Road.
View Larger Map
Upload Pictures