Gooch Mill Ruins
Cooper Co. | Missouri | USA | u/k
Township: n/a | Watersource: Petite Saline Creek.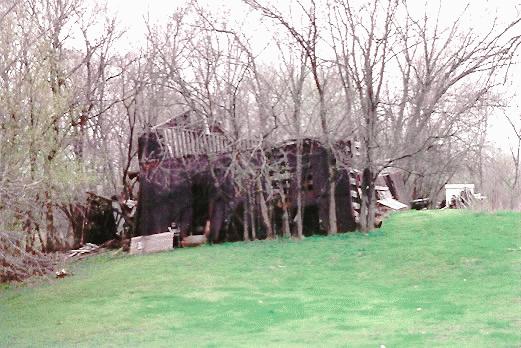 Wooden frame mill about 35'X 35' about 1.5 stories in height. Mostly fallen down to 1 story in April 1998. Was very obscured by foliage.
Directions: Fourteen miles west of Columbia, Mo., exit off of I- 70 onto Mo 179 southeast for about 1 mile, angle right-due south another mile plus on Sh V, cross the Petite Saline Creek, and the mill ruins should be on your immediate left.
Upload Pictures