Noser Mill Site
Franklin Co. | Missouri | USA | 1852
Township: N/a | Watersource: Bourbeuse River.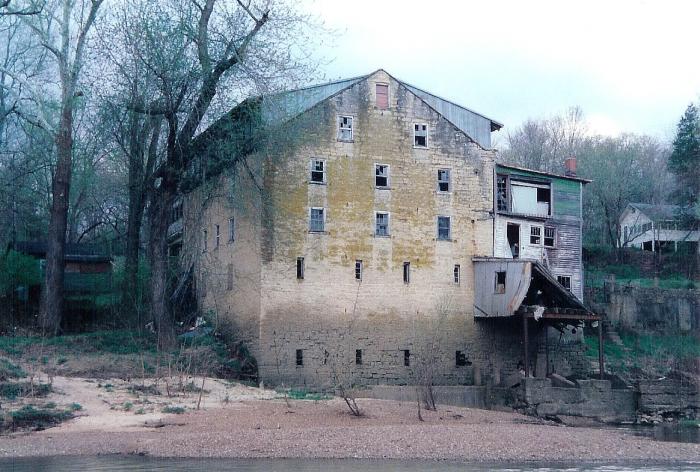 Picture: Jim Miller 04/08/1998
A 3.5 story limestone mill measuring about 40'X 50'. The mill has various frame additions scabbed onto it or had since it burned about the year 2000. Not certain how much was left after the fire and or if it was restored, stabilized or torn away.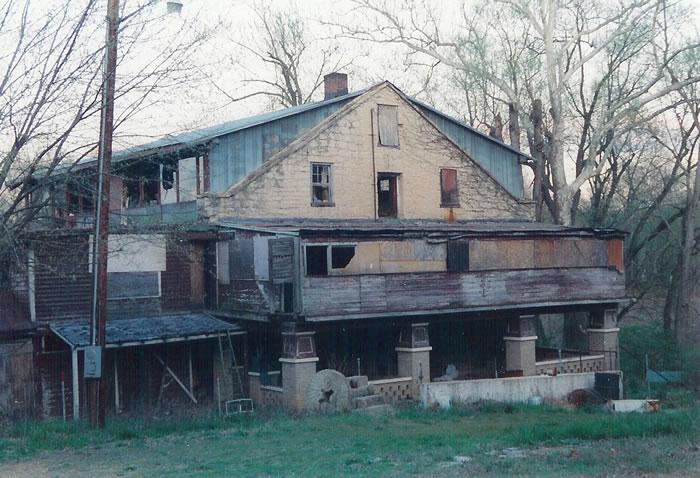 Picture: Jim Miller 04/08/1998
Archeological digs unearthed an 1852 tub wheel, an 1890 horizontal paddle wheel, and a Leffel steel turbine from 1911. More info needed.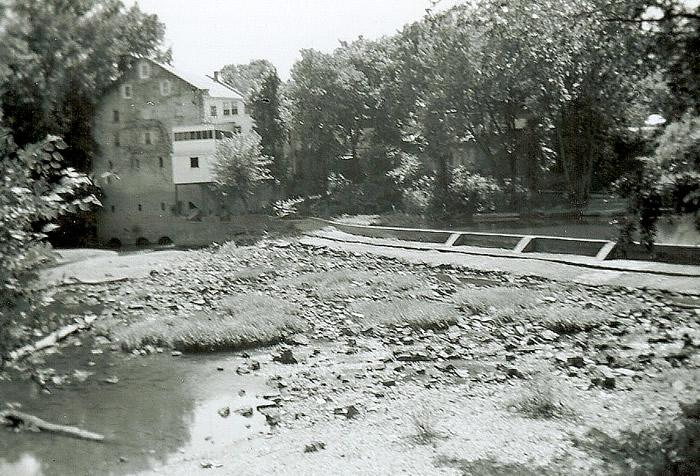 Picture: Leslie Hall
*Update: A photo of the Noser Mill & dam from the mid-1900's. Leslie Hall submitted early 2011* A photo of the Noser Mill dam can be found at: www.panoramio.com/photo/41714169. The photo on Panoramio was taken by B.L. Arnold on 10/05/2010-he mentions the mill was gone then. *Update: The rubble left after the mill fire was cleaned up and leveled a year later. The bridge was also removed since it wasn't kept up. It is now private property. But the dam is still accessible via the Bourbose River. Melissa Scheer 08/25/2010*
"Therefore we pray always for you that our God would count you worthy of this calling, and fulfill all the good pleasure of His goodness and the work of faith with power.
(2 Thessalonians 1:11 NKJV)
Directions: From Beaufort on US 50, go 2 miles south on Mo 185 and turn off right on Old Noser Mill Rd. Follow about a mlie to the bridge over the Bourbeuse River. Walk accross bridge to the mill site
View Larger Map
Upload Pictures