Eisenhart Mill
York Co. | Pennsylvania | USA | 1749
Township: Washington Twp. | Watersource: Big Conewago Creek.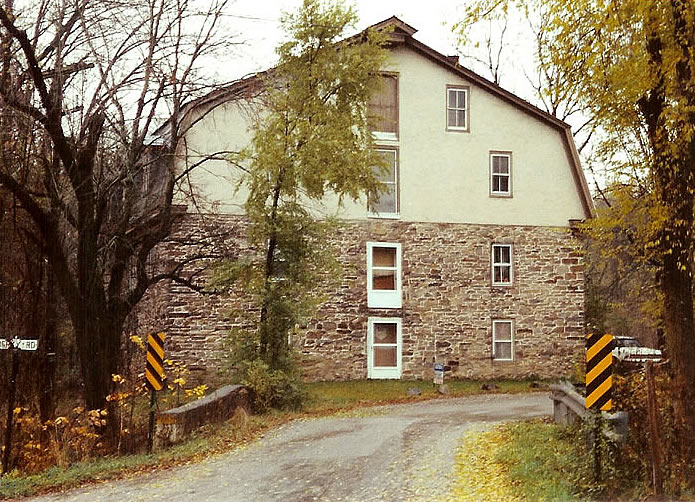 Picture: Jim MIller 11/02/1992
This is a large stone mill, 2 stories of fieldstone and 1.5 stories of frame construction. The first mill was built in 1755 by Joe & Isaac Latshaw. It was equipped with a flutter/breast wheel.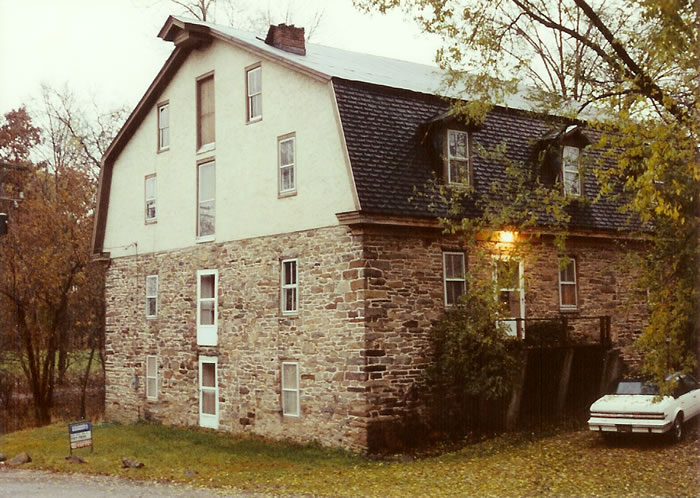 Picture: Jim MIller 11/02/1992
The original mill was probably 3.5 stories all stone and turbine powered buhr stones, but a fire about 1898-99, forced the rebuilding, by Franklin Eisenhart, to the shape it is today with 1.5 stories of wood frame with a broad hip roof with side dormers. The hip roof is almost a mansard but not quite.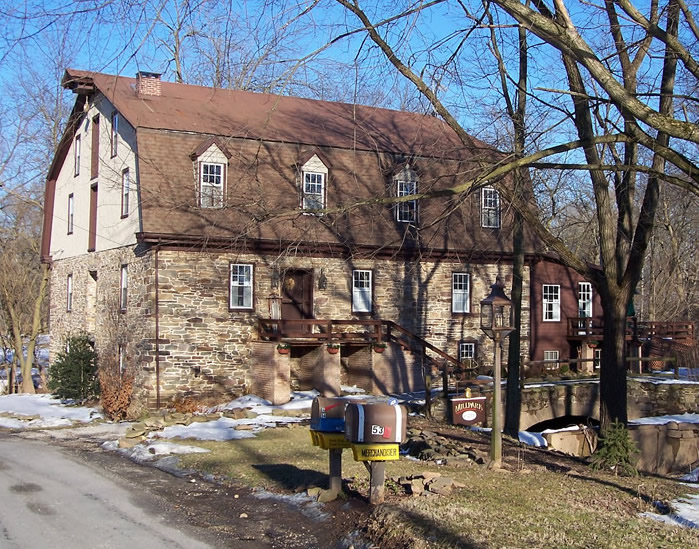 Picture: Robert T. Kinsey 02/04/2005
The 50'x60' footprint is a fair sized mill. Turbines were used after the remodel to power flour rollers. A turbine is still under the mill. The mill operations discontinued in 1965.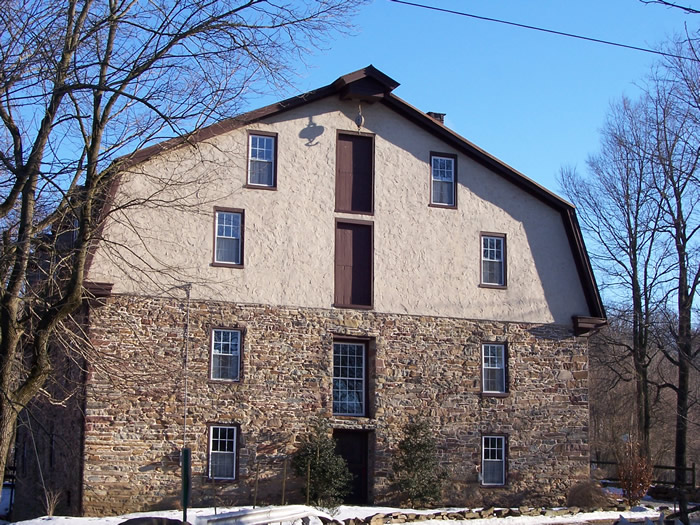 Picture: Robert T. Kinsey 02/04/2005
UPDATE: *The mill was for sale in 1992 and has been used as a single family dwelling since its conversion from a mill. Mr. O'Connell and his wife lived in the mill a number of years. The mill was fed from the Conewago Creek with a headrace dug into the creekbank upstream above the dam. The race runs alongside what is now Eisenhart Mill Rd., goes under the mill where it fed the turbine, and feeds into a tributary that runs directly behind the house into the Conewago. An opening in the basement floor of the mill had been covered up by a large iron plate. "When I lived there, I had spoken to some old timers; who, informed me that they had went fishing from the opening when they were younger." Gerald O'Connell 10/01/04*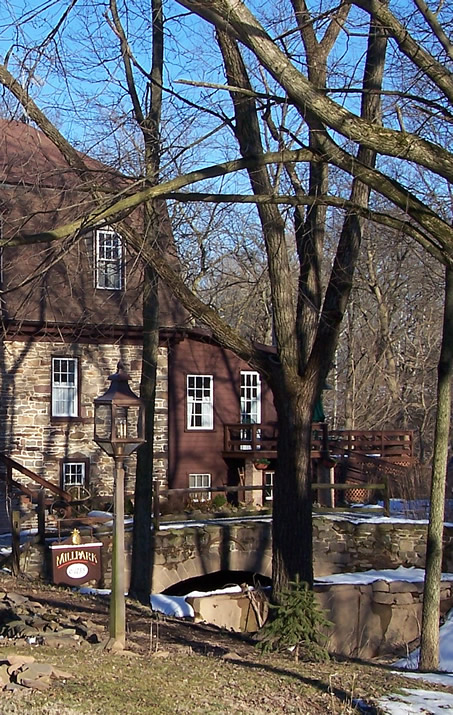 Picture: Robert T. Kinsey 02/04/2005
Location: (ADC Map #18, F/G 12). Click on the website above the first picture for more pictures & history of the mill.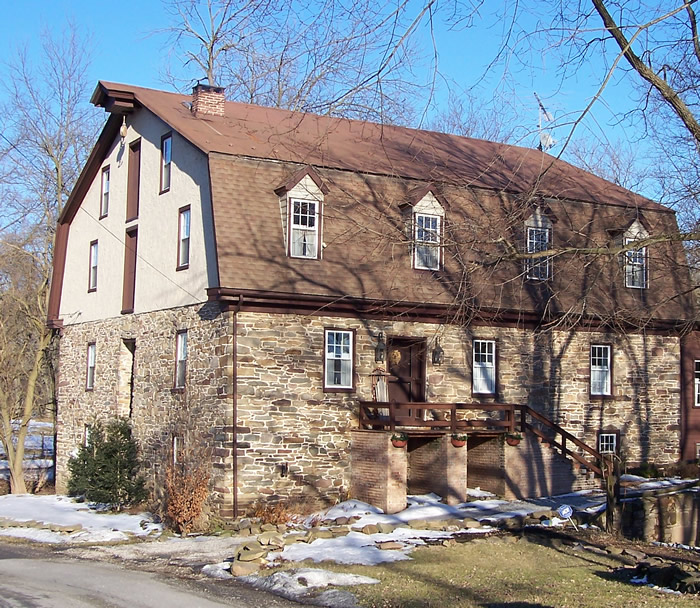 Picture: Robert T. Kinsey 02/04/2005
Also click on mill, old mill, grist mill, or flour mill below the last photo on the webpage to find more York Co. mill photos and stories about how they were affected during the Civil War.
"When He saw the multitudes, He was moved with compassion for them.
(Matthew 9:36 NKJV)
Directions: Located 0.5 mile NE of East Berlin on Pa 194, turn right onto Eisenhart Mill Rd. Travel about 0.6 mile to the mill on the right, miller's house on the left.
Upload Pictures