Leiphart Mill / Locust Grove Grist Mill & Distillery
York Co. | Pennsylvania | USA | 1740
Township: Hellam Twp. | Watersource: Kreutz Creek.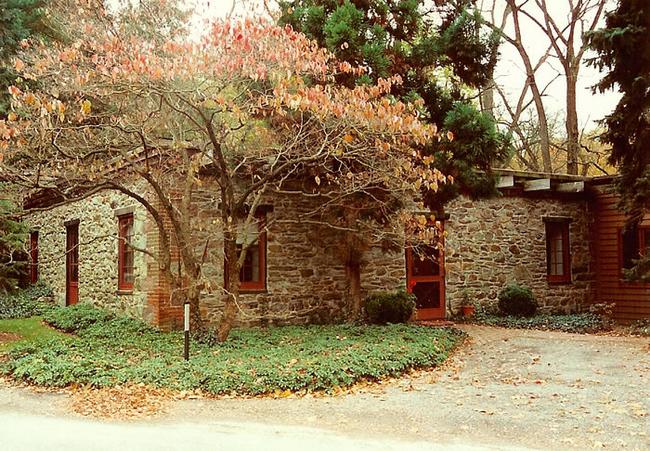 Picture: Jim Miller 10/1992
A short, one story mill that was 3.5 stories in height before a fire reduced its frame stature to one story stone. What was left has been renovated in a dwelling as a private residence.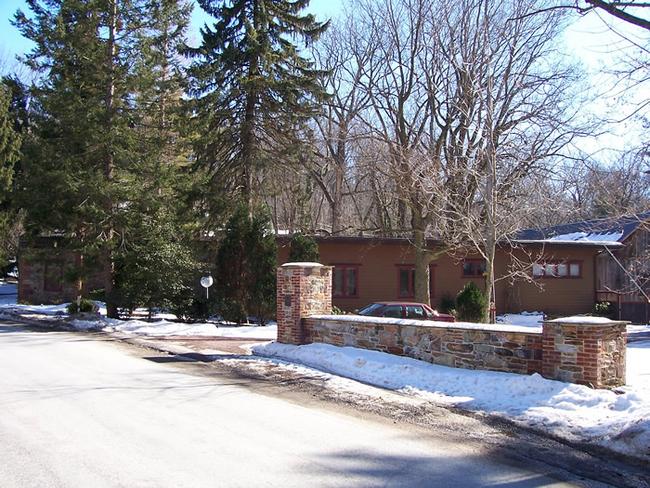 Picture: Robert T. Kinsey 01/2006
The mill, Locust Grove Mill, was built in 1740 by Henry Leiphart on Kreutz Creek as a grist mill and distilllery utilizing an overshot wheel. A turbine was later installed to provide power for this thriving enterprise.
Some of the many owners/operators included: Mate, Stouffer, Liephart, Rudy & Hursh. Location: (ADC Map #23, G 5). *Update: The mill was renovated in the 1950s by Robert (Bob) and Betty Swengel. Bob Swengel was an engineer with AMP in Harrisburg; his name is listed on many early patents for the connector company. When they obtained the property, it was in ruin and they used the first floor walls as the basis of a one floor house with an open floor plan. The house had heated terrazzo floors, galley kitchen and two bedrooms. Since then, a new owner has made renovations including an addition to the original footprint. In spite of being close to Kreutz Creek, the house did not flood during the 1972 Agnes flood. Steve Fetrow 11/12/2007*
"Christ died to rescue those who had sinned and broken the old agreement. Now he brings his chosen ones a new agreement with its guarantee of God's eternal blessing!
(Hebrews 9:15 CEV)
Directions: South of Market St. in Hallam on Broad St. /Yorkanna Rd. for 1 mile. Turn right onto Libhart Mill Rd. and go 0.4 miles. The mill is on the left at a right corner.
Upload Pictures