Bair's Mill / Strickler's Mill / Dietz Mill
York Co. | Pennsylvania | USA | Earlier mill c.1750, this mill 1878
Township: Hellam Twp. | Watersource: Kreutz Creek.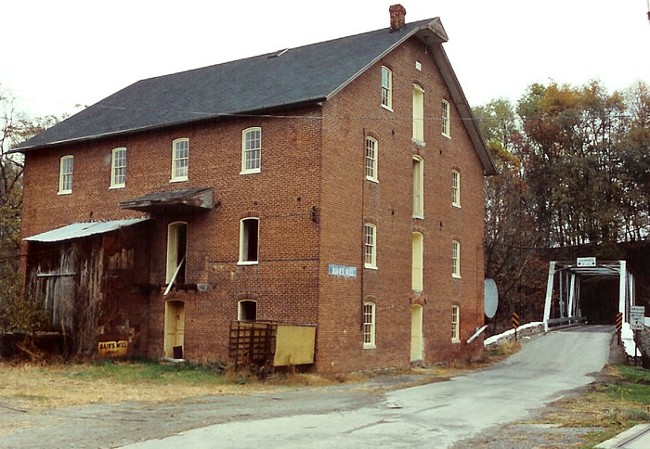 Picture: Jim Miller 11/01/1987
The 40'x50' / 3.5 story brick mill was built in 1878 by William Strickler and W. W. Bair. One set of mill grindstones of the French buhr variety is still in the mill while the other set has been placed in The Smithsonian Museum in Washington, D. C.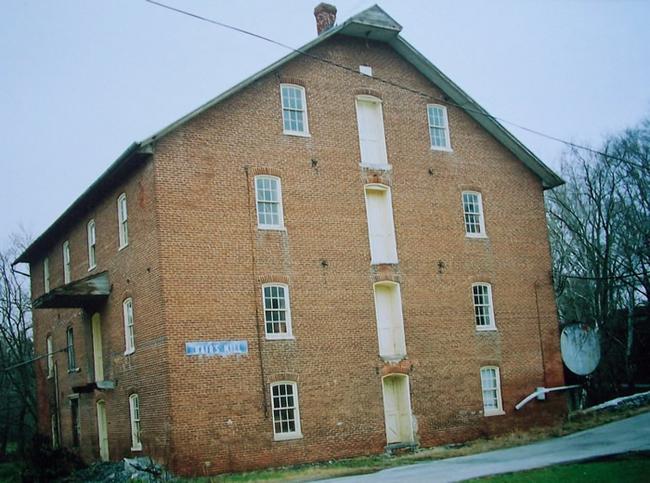 Picture: Robert T. Kinsey 02/12/2004
The original grist, flour and saw mill on this site used a wooden overshot wheel and was built c. 1750 by Ulrich Strickler. Other owner/operators were John, Henry, Jacob & William Strickler and George & Calvin Dietz.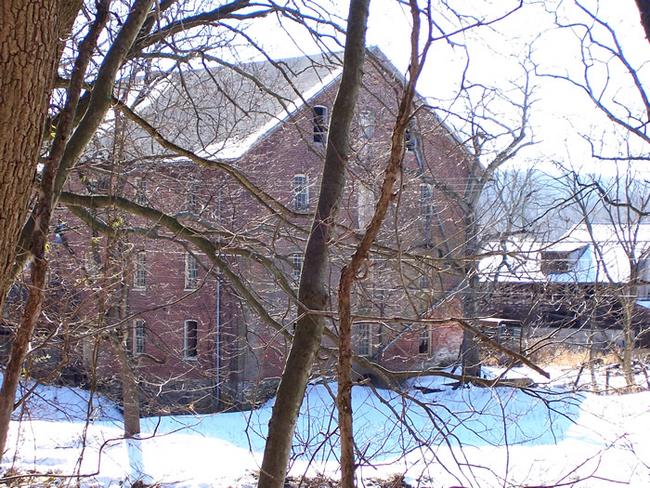 Picture: Robert T. Kinsey 02/05/2005
The mill was last owned and operated by Woodrow W. Bair. It is not certain when operations ceased; but, the mill was still operating in 1977 using two Wolf turbines.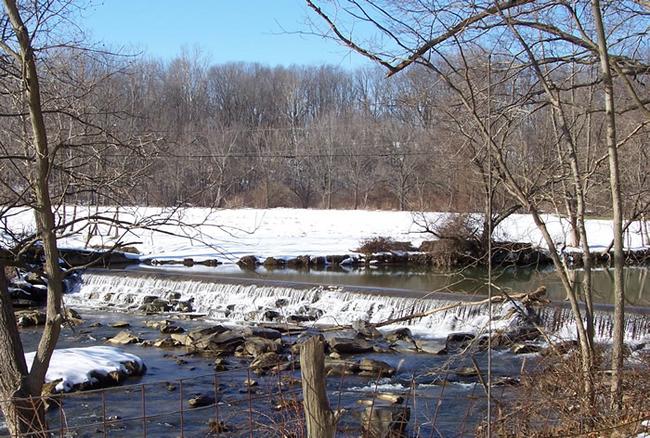 Picture: Robert T. Kinsey 02/05/2005
The dam, located just upstream from the steel girder bridge beside the mill. The mill is currently used by the Bair family to store grain used in livestock feed.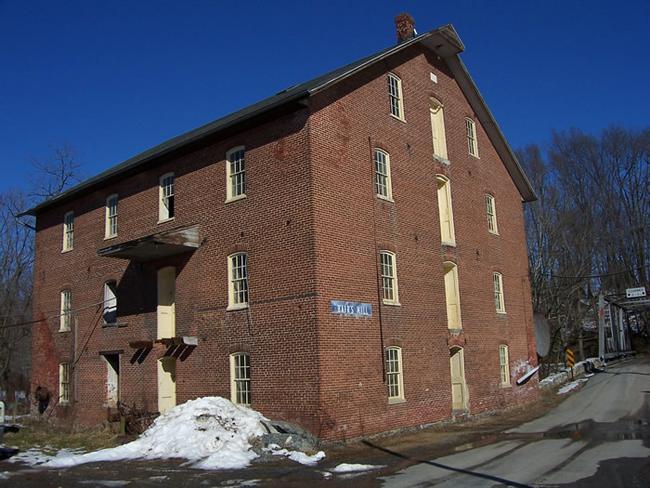 Picture: Robert T. Kinsey 02/05/2005
Damage from the flood waters of Herricane Agnes was a major cause for the cessation of operations. Location: ADC Map #17, E 13.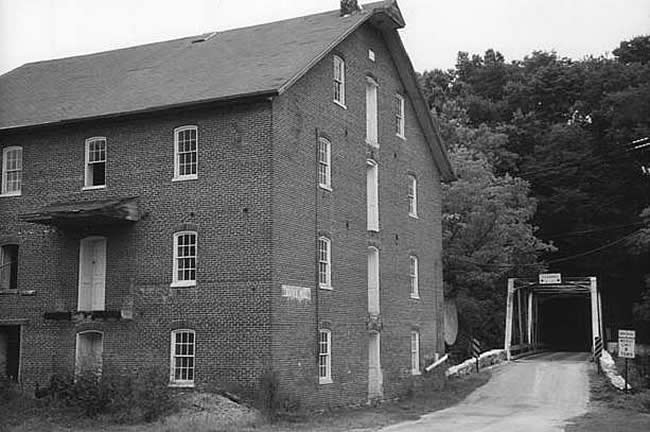 Picture: Thomas M. Mingus
Photo of the mill submitted 01/2009 by Scott Mingus. His name for the mill is the Kreutz Creek Mill.
"Great peace have they that love thy law: and nothing shall offend them."
(Psalm 119:165 KJV)
Directions: About 1 mile into York Co. after crossing The Susquehanna River on Wrights Ferry Bridge/US 30, take the first exit to Wrightsville by going south on Cool Springs Road. At Lincoln Highway/Hellam St./Pa 462, turn right, go 0.3 miles to the end of the golf course and turn left onto Bair's Mill Rd. Travel about 0.5 miles. The mill is over the bridge and to the right.
Upload Pictures