Dungworth/Yerkes/Pennypack Mill
Montgomery Co. | Pennsylvania | USA | 1724
Township: Upper Moreland Twp./Hatboro Boro. | Watersource: Pennypack Creek.
Picture: Jim Miller 10/27/1987
Dungworth/Yerkes Mill, a.k.a. Pennypack Mill, or more recently as Old Mill Inn, was built in 1724 as a gristmill by Emanuel Dungworth. The creek was named for a Lenni-Lenape indian, Chief Pemmapacka. The 35'x50' 3.5 story fieldstone mill still retains its Colonial appearance and is known to have hosted Gen. Washington on his way to meet with Lafayette at Hartsville during the Battle of Germantown.
Picture: Jim Miller 10/1982
In the 1950's, it was known as the Old Mill Tea House, one of several uses it had been put to since ceasing operations in 1910.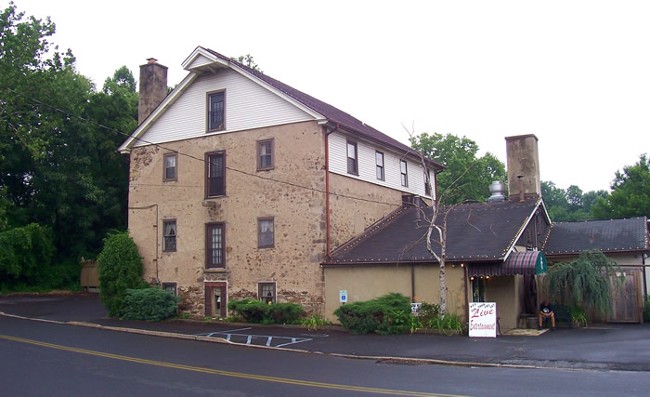 Picture: Jim Miller 07/05/2007
Vintage 2007 view of the mill/restaurant. Very little changed from outward appearances.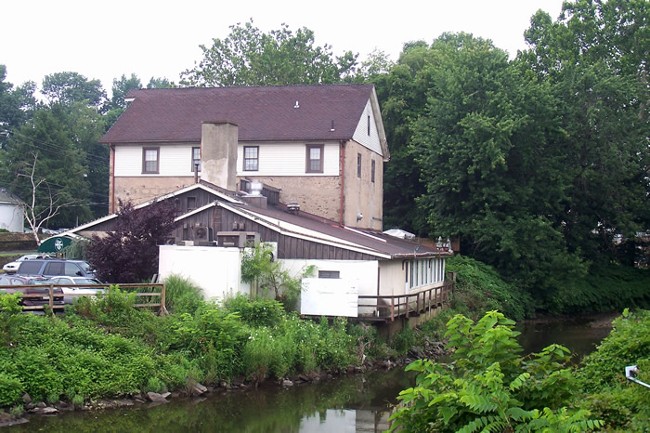 Picture: Jim Miller 07/05/2007
Scene from the concrete bridge over the Pennypack Creek on Old York Road looking back at the mill along Pa 463/Horsham Road.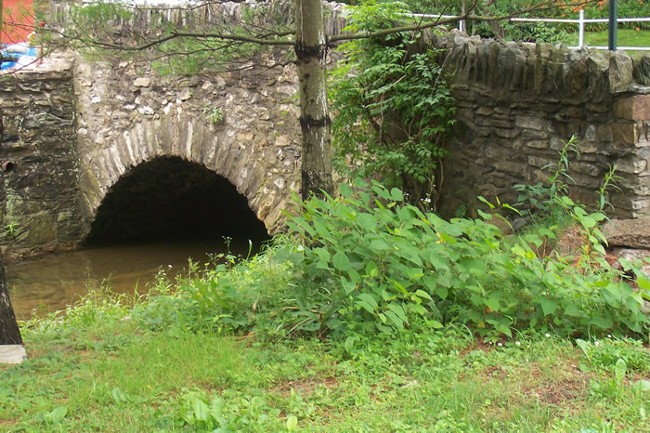 Picture: Jim Miller 07/05/2007
Tha archway for the tailrace that parallels the Wissahickon Creek as it goes under Old York Road to rejoin the creek on the other side.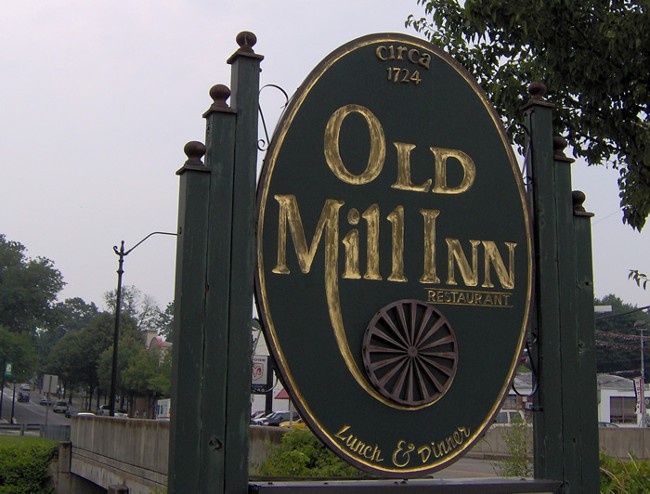 Picture: Jim Miller 07/05/2007
Nicely constructed sign indicating the Old Mill Inn several hundred feet to the left.
"My friends, while you are waiting, you should make certain that the Lords finds you pure, spotless, and living at peace."
(2 Peter 3:14 )
Directions: At Old York/Pa 263 and Horsham Road/Pa 463 in the Boro. of Hatboro.
Upload Pictures