Funk's Mill
Montgomery Co. | Pennsylvania | USA | 1725
Township: Franconia Twp. | Watersource: Indian Creek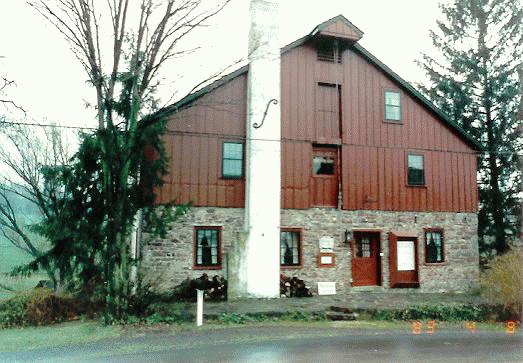 Picture: Jim Miller 04/1983
The 45' broad x 35' deep fieldstone/frame mill was built in 1725. Mennonite bishop Heinrich Funk began the operation in 1746.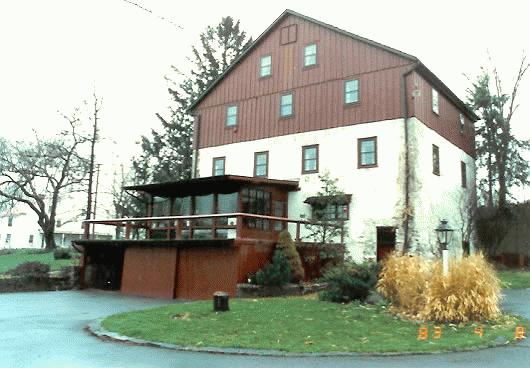 Picture: Jim Miller 04/1983
A chopping mill was installed in 1840 and steam power was added in 1894. The inside waterwheel has been removed.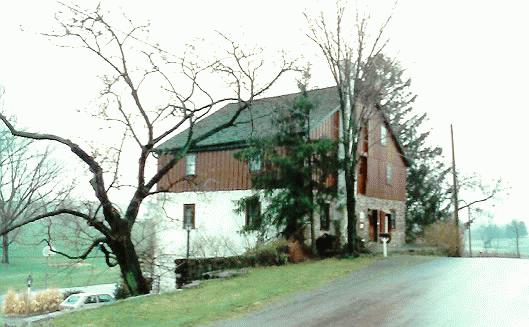 Picture: Jim Miller 04/1983
In 1983, the mill was functioning as Allerbescht Galleries with David Cook owner.
"You Pharisees are in for trouble! You give God a tenth of the spices from your gardens, such as mint and rue. But you cheat people, and you don't love God. You should be fair and kind to others and still give a tenth to God."
(Luke 11:42)
Directions: Located 2 mile east of Pa 63 on Pa 313,turn left onto Mill Road (LR 46051) and continue for 1.5 mile. The mill is on the left.
Upload Pictures