Holland Mill / Cornell Mill / Mill Race Inn
Bucks Co. | Pennsylvania | USA | 1787
Township: Northampton Twp. | Watersource: Mill Creek.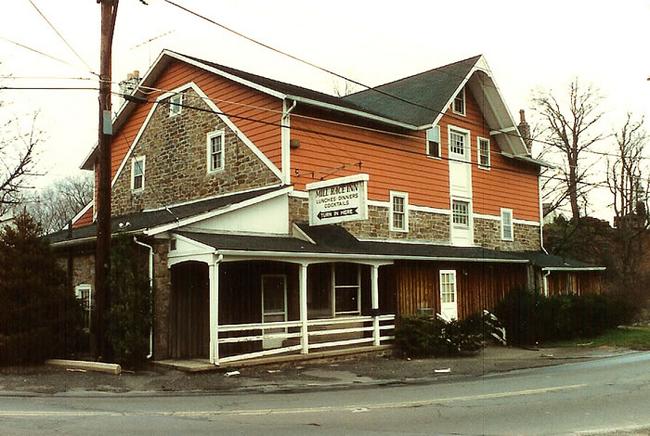 Picture: Jim Miller 11/04/1983
The 3.5 story fieldstone mill, 35'x45' in size, appears to have possibly suffered a fire at some point in it's history, then been rebuilt with frame partway. First used to grind grain, the mill burned in 1918, incinerating all but the stone walls.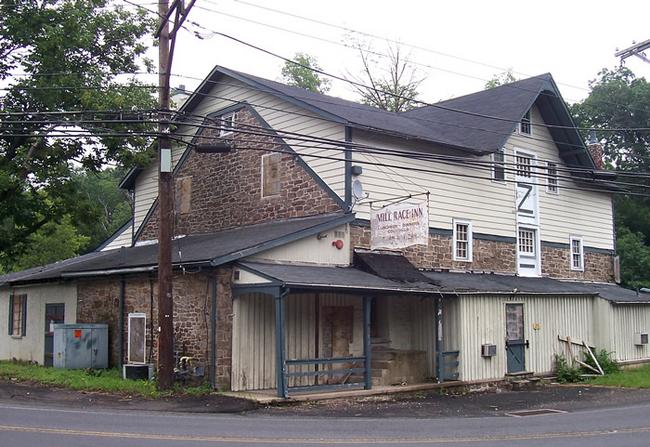 Picture: Jim Miller 07/05/2007
It was immediately rebuilt and operated for a total of 174 years until closing in 1961. This seems to be quite a long run, given it's proximity to Philadelphia and in an area of rapidly diminishing farms and farmland.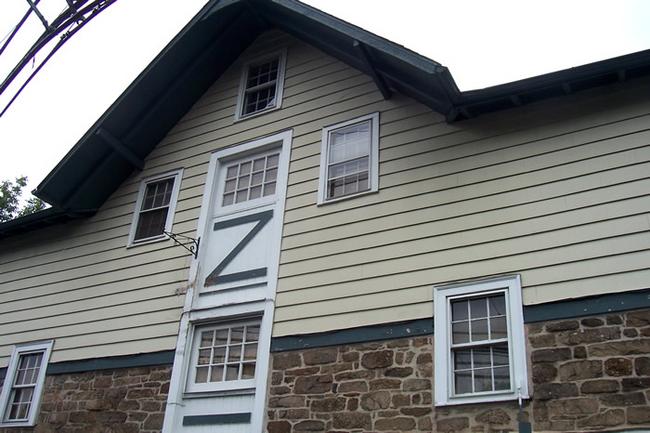 Picture: Jim Miller 07/05/2007
The renovated mill in 1983 was doing business as the 'Mill Race Inn', a nice restaurant. Several additions have enlarged the mill/restaurant in recent years. The waters of Mill Cr. flowed over the dam almost under the Pa 532 highway bridge.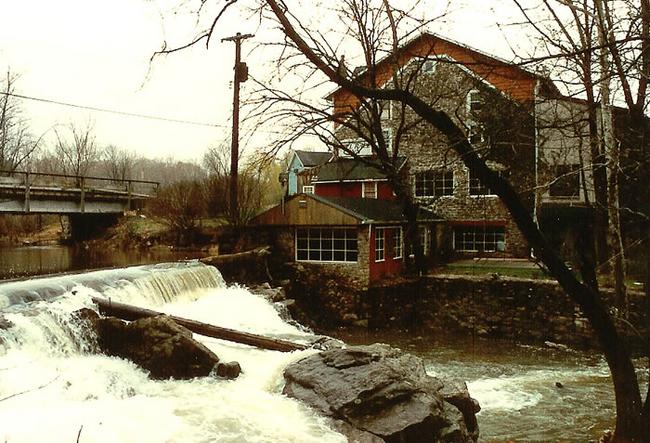 Picture: Jim Miller 11/04/1983
Hurricane Floyd damaged the restaurant greatly in 1999, then in July 2001, severe damage occurred when the dam broke from the pressure of heavy rains. The restaurant had been repaired and operating in the interum, however; after the 2001 episode, the establishment was closed and remains so today. It's fate is a matter of concern to the residents of Northampton Twp., Bucks Co., and mill enthusiasts in general.
Picture: Jim Miller 07/05/2007
*Update: I worked and lived at the MILL RACE RESTAURANT in 1979-1980. It was a grand place. I worked for the owner Frank Akers, who built the waterfall with an old italian stonemason...stone by stone. Joe Dirvin, M'KIS 22 Jalan Kiara Kuala Lumpur, 50480 Malaysia 04/29/2005*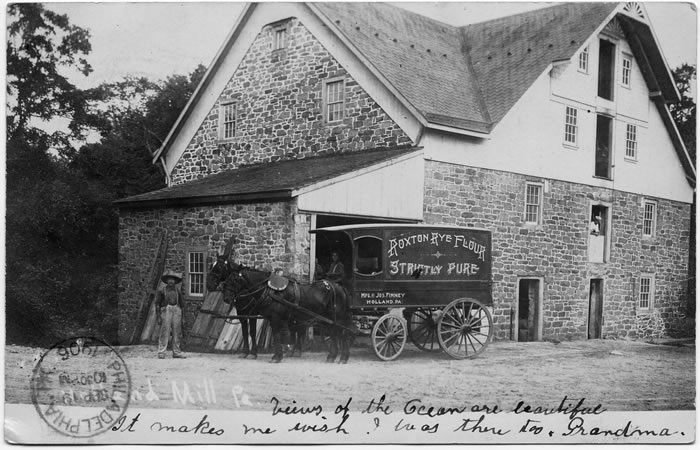 Picture: Unknown 1906 postcard submitted by Charles W. Lauble Jr. 01/28/2010
Attached is a postcard picture when it was a mill way back and it was still a mill when my grandfather was farming about a half mile away.GPS: 40' 10.32'N, 74' 59.2'W Ele. 112'/34 meters Langhorne Quadrangle
"Honey is good for you, my children, and it tastes sweet. Wisdom is like honey for your life--if you find it, your future is bright."
(Proverbs 24:13 & 14 CEV)
Directions: On Pa 532 4.5 miles south of Newtown in the community of Holland next to Mill Cr.
View Larger Map
Upload Pictures