Old Mingo Mill
Montgomery Co. | Pennsylvania | USA | u/k
Township: Upper Providence Twp. | Watersource: Mingo Creek.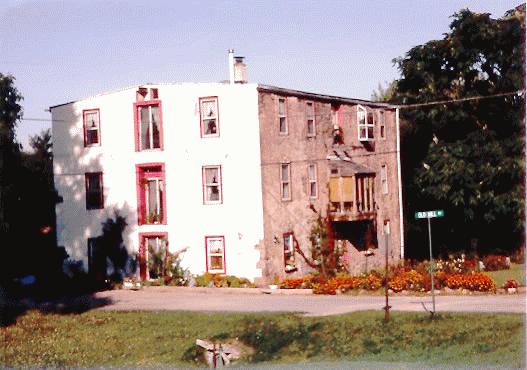 At Mingo Creek, find this 3 story native fieldstone/sandstone mill of 40'x65' in dimension. The nearly flat-roofed structure has been renovated into a dwelling(s). Could use more mill history on this one.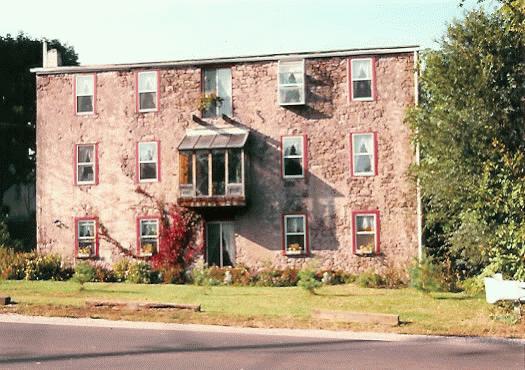 In 1992, the front, which sported 3 doors vertically, was overed in white, painted stucco; while the side along the road, displaying 3 doors vertically also, was of some old, splotchy stucco.
"Therefore it is also contained in the Scripture, 'Behold lay in Zion a chief cornerstone, elect, precious, and he who believes on Him will by no means be put to shame'."
(1 Peter 2:6 NKJV)
Directions: From U.S. 422 in Trappe, Pa. take Lewis Rd. west about 3 miles to the mill on the right at Old Mill Road.
View Larger Map
Upload Pictures