F. H. Marshall & Son Grist Mill-site
Cass Co. | Missouri | USA | c. 1860
Township: Pleasant Hill Twp. | Watersource: Steam powered
Picture: Jim Miller 10/28/2007
This building at 400 Cedar Street is the site of the former F. H. Marshall & Son corn mill. The building also included a saw mill, a turning lathe, and a repair shop.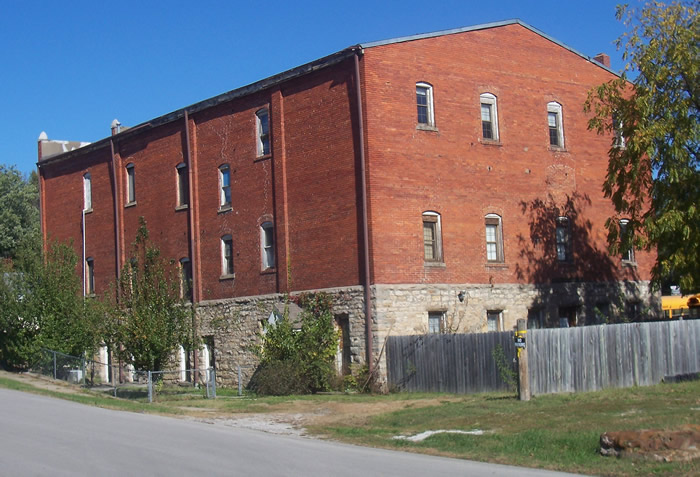 Picture: Jim Miller 10/28/2007
In 1888, the upper floors were taken down and rebuilt in brick on the one-story stone foundation which was 2' thick. This revamped structure became the Kellogg Opera House.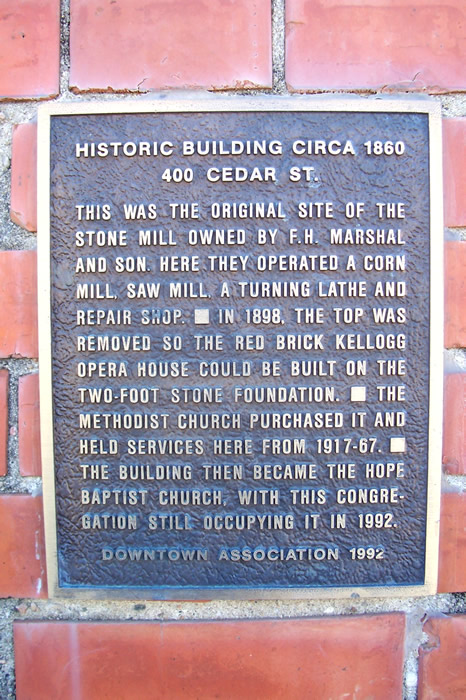 Picture: Jim Miller 10/28/2007
It next became a Methidist Church from 1917-1967. The building has been the home of Hope Baptist Church since then and still through 1992.
For the love of God is broader Than the measure of Man's mind. "There's A Wideness in God's Mercy" by Frederick W. Faber
(From the hymnal - Sing to the Lord)
Directions: In Pleasant Hill off Mo 7, on the southeast corner of Cedar & Taylor Sts.
Upload Pictures