Dietrich & Gambrill, Inc. / D & G Feed Mill
Frederick Co. | Maryland | USA | Early 20th Century
Township: Frederick District #2 | Watersource: Non water-powdered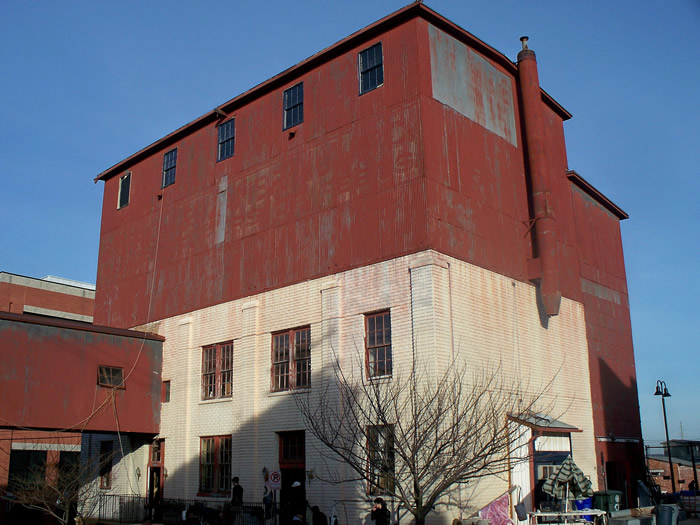 Picture: Robert T. Kinsey 01/23/2010
The fadded sign on the metal siding of the mill reds: Dietrich & Gambrill, Inc., Maufacturers of Feeds. *Update: This building is now Joanie's Carroll Street Cafe. Meridythe 09/09/2010*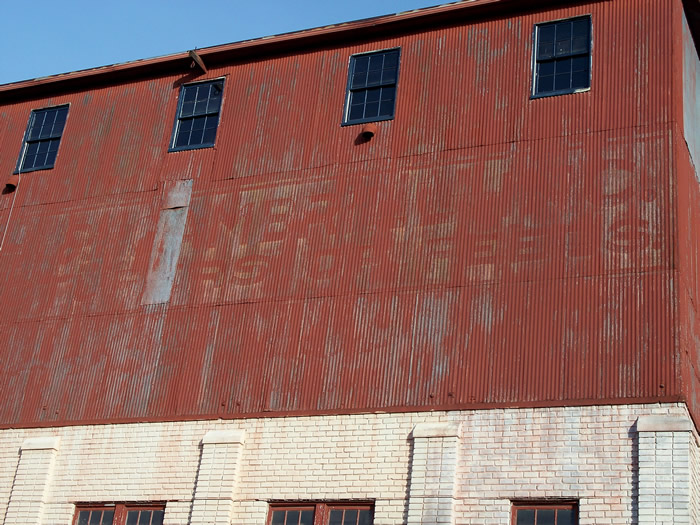 Picture: Robert T. Kinsey 01/23/2010
Early 20th century feed warehouse of brick & metal. Was in business in at least through 1933.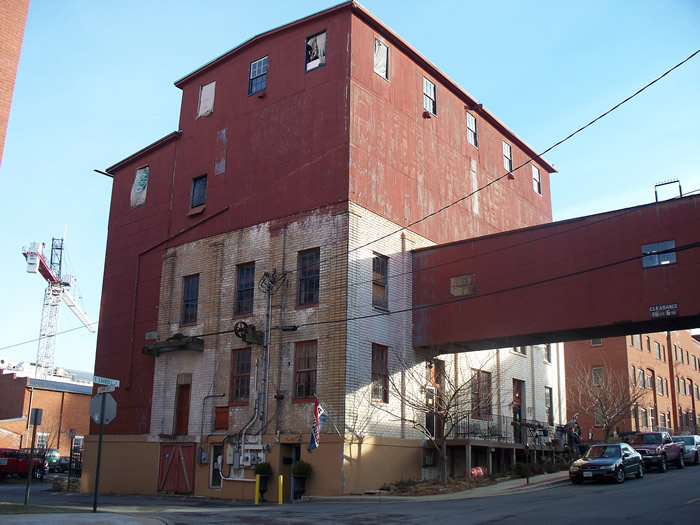 Picture: Robert T. Kinsey 01/23/2010
In that year, various feeds: Frederick Growing Mash, Frederick Laying Mash, Gambrills Chick Starter, Gambrills Fattening Mash, Gambrills Growing Mash, Gambrills Layng Mash, & Gambrills Sratch Feed were sold to Robert Forsythe & Son Co., West Warwick, Rhode Island, according to an Analysis of Feeds listed in the Annual Feed Circular, April 1921, of the Agricultural Experiment Station of Rhode Island State College.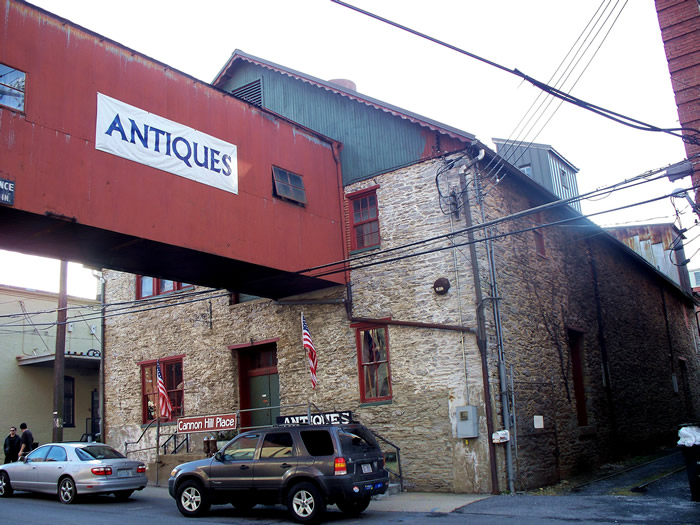 Picture: Robert T. Kinsey 01/23/2010
The 2.5 story stone building across Carroll Street from the main structure was apparently used as a secondary warehouse, as it is connected on the second story of both buildings with an enclosed walk-over. The stone warehouse has an old set of spur railroad tracks along the side of the structure opposite Commerce St., which dead-ends as the spur line continues in place of Commerce St.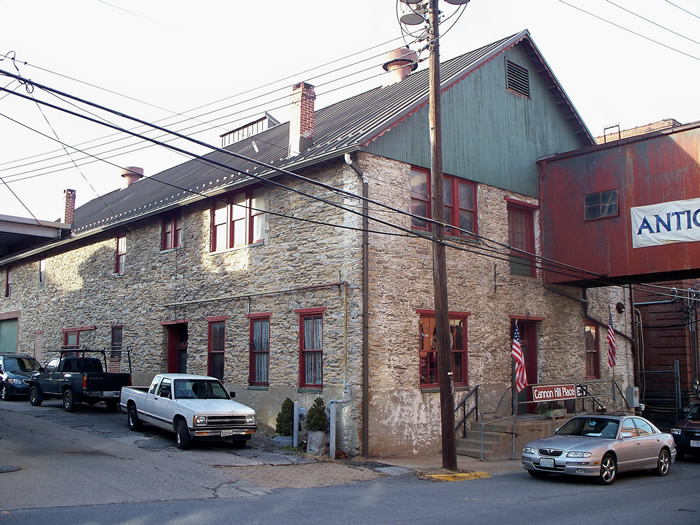 Picture: Robert T. Kinsey 01/23/2010
The walk-over is labeled with Antiques. The stone warehouse is an antique emporium and the other connected mill is probably part of the antique complex.
"Your decendents will be known in every nation. All who see them will realize that they have been blessed, by me, the Lord."
(Isaiah 61:9 CEV)
Directions: This mill is located at 124 S. Carroll St. in the city of Frederick, Maryland.
Upload Pictures