Woodling's Mill / Kantz's Mill / Boyer's Mill
Snyder Co. | Pennsylvania | USA | c.1790
Township: Albany Twp. | Watersource: Mill Creek.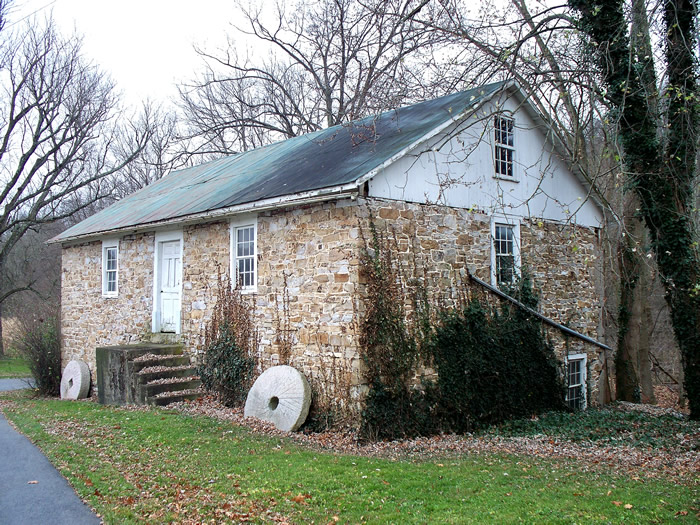 Picture: Robert T. Kinsey 11/11/2009
Two early pioneer brothers, George & John Woodling, after making repeated journeys into part of the then newly formed Northumberland County, today is Penn Township, Snyder County, decided to take a 55 acre grant on land in Woodling's Valley, todays Flint Valley.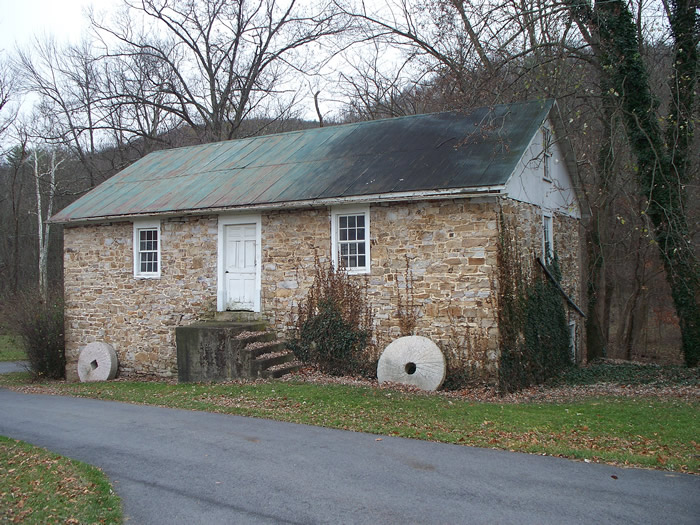 Picture: Robert T. Kinsey 11/11/2009
They built a grist mill in 1790 on Middle Creek between Kreamer and Kantz, actually closer to Pauling Station than Kreamer. This was the frontier, the woods frquented with buffalo and more than once, pillaging Indians. The mill was built 45'x 60' and today is the oldest building in Snyder Co., albeit perhaps not the complete size when first built. The 20' wide and 7' deep millrace traveled 412' from the dam to the mill.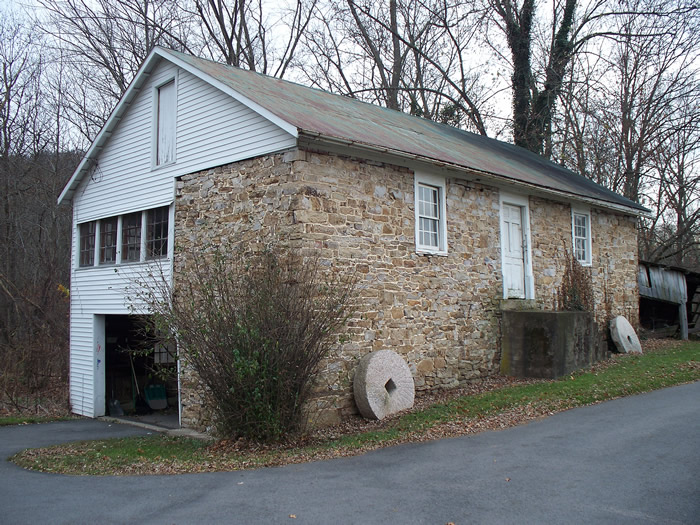 Picture: Robert T.Kinsey 11/11/2009
The mill was known as Snyders, Fishers, Kantzs, Glass Mill, Conrads, Renningers, and Boyer's Mill. William Boyer, a distant relative or the original Woodling family and the owner in 1924, was still grinding his own stock feed and doing small custom grinding for neighbors. GPS: 76' 55.33W, 40' 47.36N
Directions: From the village of Kreamer, go east on US 522 about one mile to an intersection with Mill Creek Road on the right and Miller Road on the left. Turn right on Mill Creek Road and go about 1.2 miles to the mill on the right, on the west side of Mill Creek Road.
Upload Pictures