Jordan's Grist & Cider Mill / Ye Olde Cider Mill
Augusta Co. | Virginia | USA | u/k
Township: Churchville School Twp./Dist. | Watersource: Whiskey Creek.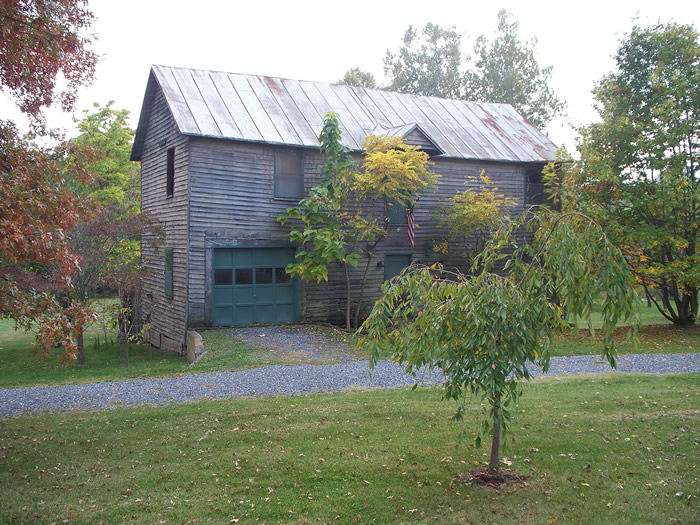 Picture: Robert T. Kinsey 10/15/2008
A pretty time of year in Augusta County in the Shenandoah Valley.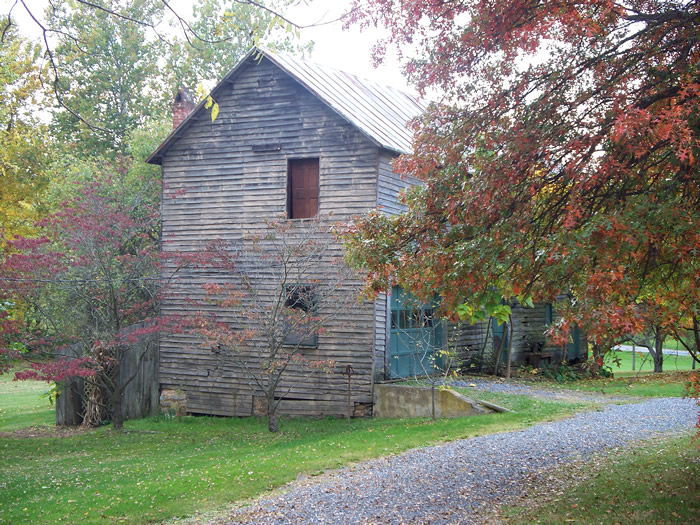 Picture: Robert T. Kinsey 10/15/2008
The mill is private property. Be sure to ask for permission to take photos.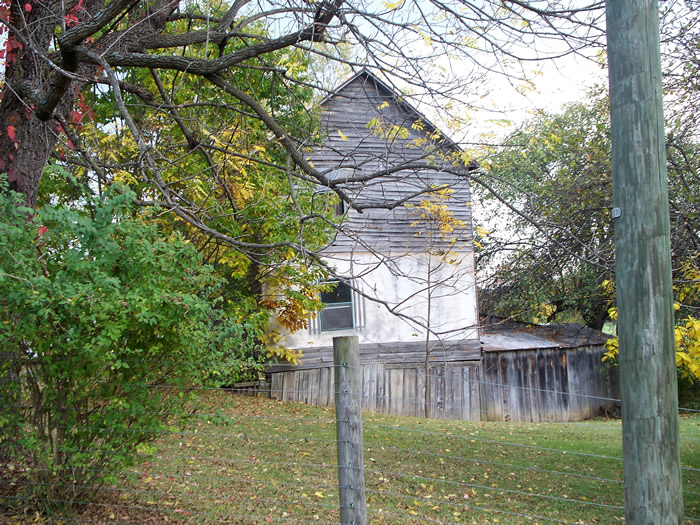 Picture: Robert T. Kinsey 10/15/2008
Need more information about the mills history and importance in the community. *Update: Jordan Mill was dated by the Museum of American Frontier Culture at the request of the current owner. Six specialists, including a saw mark specialist dated Jordan Mill to 1870. As such it was taken off the list for consideration for dismantling and reconstruction as the centerpiece for a new phase at The Museum of American Frontier Culture as they were specifically looking for a mill before 1865. Excellent information available in the library archives at The Museum of American Frontier Culture located in Staunton, VA and also interesting reading in the archive room on various mills including Jordan Mill at The Staunton Public Library, Staunton, VA. Owner 02/01/2010*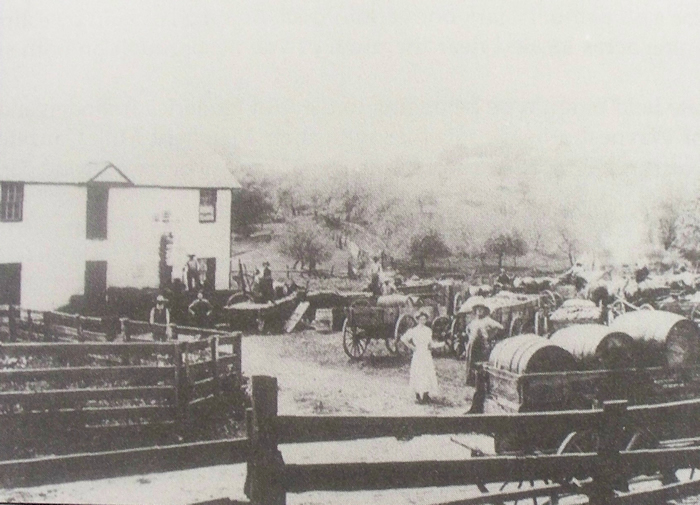 Picture: Robert T. Kinsey 10/15/2008
A vintage photo of unknown origin of Jordan's Grist & Cider Mill. Many wagons of large barrels await filling, probably with hard cider from the distillery. Flour would be contained in smaller barrels weighing 196 lbs when full.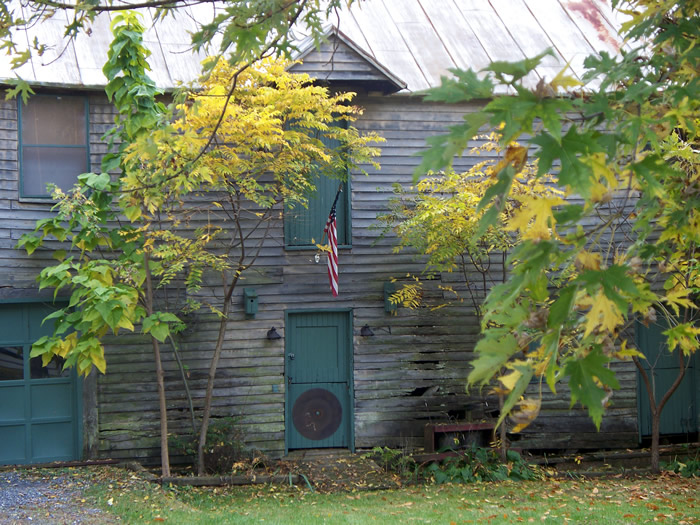 Picture: Robert T. Kinsey 10/15/2008
*Update: Request all Jordan Mill enthusiasts call ahead for appointments for showing of the mill and artifacts. Fourth Generation owner, with sister property with generational owner being to the east. *Please note- The owner and other familial generations show a marked pleasure, interest, and knowledge of both the mill and certain areas of the Civil War, however, past experience, with some mill enthusiasts and photographers who have unfortunately shown discourtesy, destruction and theft, have therefore, required the need for setting parameters and appointments. Please consider Owner does not appreciate trespassers nor photographers who post or sell photos of the mill without written legal permission. Owner 02/01/2010*
"You will give sight to the blind; you will set prisoners free from dark dungeons."
(Isaiah 42:7 CEV)
Directions: Take US 250 west from Staunton to Churchville. Turn left on Sh42/Buffalo Gap Hwy. Go past Green Hill about 1000 feet to the mill on the left at 158 Buffalo Gap Hwy, to the left of the entrance lane to Grandview Estate. It sits about 50' off the road. Can easily be seen from the road.
Upload Pictures