Lobata/Breneman's Mill
Lancaster Co. | Pennsylvania | USA | Log mill- 1751/stone mill-1797
Township: Conoy Twp. | Watersource: Conoy Creek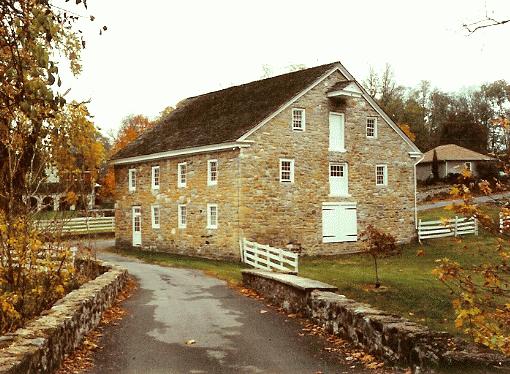 Picture: 11/01/92 Jim Miller
A log mill and it's replacement superceded the 50'x70' limestone grist mill biult by Jacob & Catherine Breneman in 1797. The 3.5 story mill was owned by a large enterage of people. Michael Breneman, 1814-16; Christian Stehman, 1816-20; Michael Breneman & Son,1820-43; Israel Erb, 1844; Peter Hoffer, 1864; J. Brubaker; J. Groff; Eli Heisey,1883; & J. M. Engle, 1899.
Picture: 11/01/92 Jim Miller
Mill ceased milling operations in 1943 and soon after became part of the Nissley Winery operations. Photos taken in November, 1992 with mill being in exceptional condition.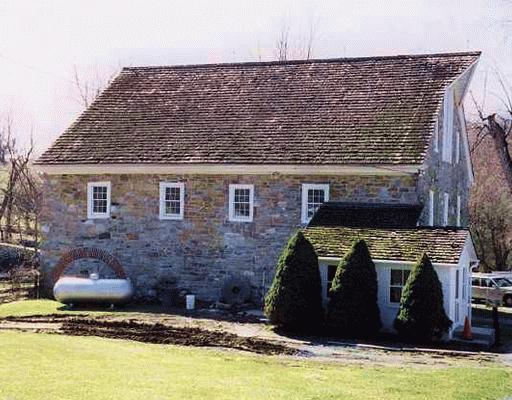 Picture: 12/04 Robert T. Kinsey
"Incline Your ear, and come to Me. Hear, and your soul shall live; and I will make an everlasting covenant with you..."
(Isaiah 55:3 NKJV)
Directions: In Conoy Township off Pa. 441 at the community of Bainbridge, turn onto Stone Mill Drive for 1/4 mile. Turn right onto Stackstown Rd. for 1/2 mile, then make a right onto Vintage Dr., leads into Nissley's Winery. The mill by stone arch bridge at Conoy Cr. on the Winery grounds.
Upload Pictures