Bear's Mill
Darke Co. | Ohio | USA | 1849
Township: Adams Twp. | Watersource: Greenville Creek.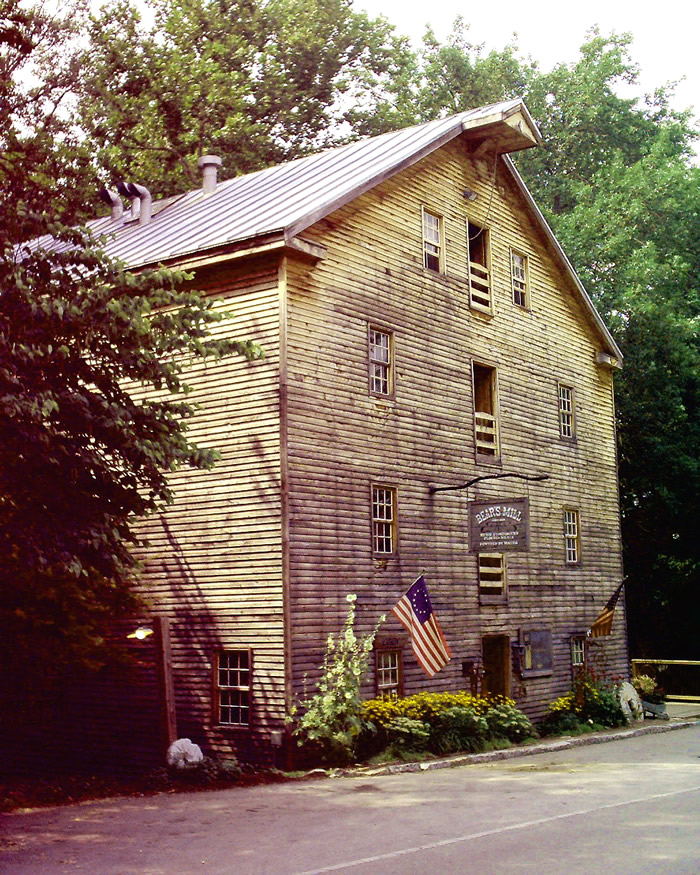 Picture: Julie Clark 07/17/2004 submitted 08/11/2009
Gabriel Bear, a transplanted Pennsylvania miller, built this mill, one of the last operating water-powered mills in Ohio, in 1849. The mill contruction was started in 1848 by Moses and Manning Hart, using oak and probably black walnut from the local virgin timber.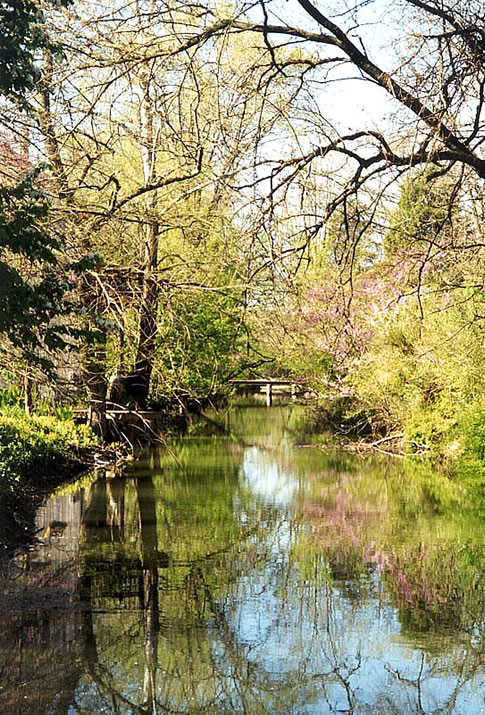 Picture: Julie Clark 07/17/2004 submitted 08/11/2009
Greenville Creek, in the photo, flows into the Stillwater River about ten miles east on US 36 at Covington/about 15 miles as the stream flows. Water is channeled from a long lake formed from two dams upstream, then diverted by a mill headrace to the two turbines, a 44" and a 30.5", located under the mills water inlet just beyond the bar screen.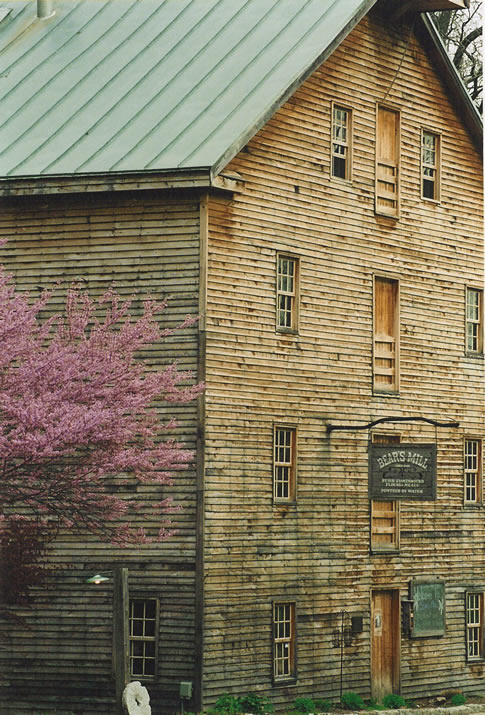 Picture: Julie Clark submitted 0811/2009
Bear purchased the mill and land in 1848, which was the site of an earlier mill c. 1824-25, built by Major George Adams. The land and water rights had been granted to Major Adams by a Presidential Deed from President Monroe in 1824.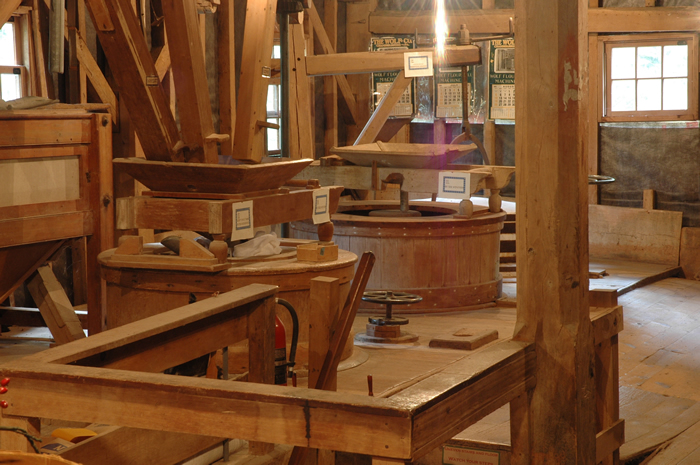 Picture: Julie Clark 07/07/2004 submitted 08/11/2009
Bear traveled to France, a trip of two years duration, to return with three sets/runs of French Buhrstones. The three runs of buhrstones are seen in the photo, the farthest away not having a flour shroud encasing it.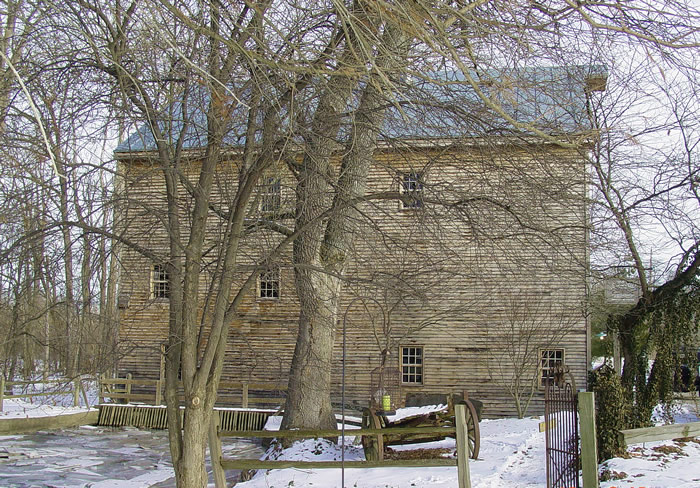 Picture: Julie Clark 12/13/2003 submitted 08/11/2009
A winter 2003 photo showing the headrace flowing through the bar screen at the west side of the mill. The mill is still in use today to grind cornmeal, whole-wheat flour, and rye flour. The mill and buhr stones are powered by water. Owned by Terry and Julie Clark since the mid 1980's, the mill is now operated as a non-profit [503 (c)(3)] organization operated by the Friends of Bear's Mill. Fifty % of the cost to keep the mill running and in repair comes from sales in the mill store, on the first floor, the rest is from donations, memberships and much local volunteered time and effort. Check the official website above the first photo for additional information.
"Don't let me do wrong on purpose, Lord, or let sin have control over my life."
(Psalm 19:13a CEV)
Directions: Located five miles east of Greenville, Ohio off US 36 then 1/4 mile south on Arcanum-Bear's Mill Road to the mill just past Greenville Creek on the right.
Upload Pictures