Basehore's Grist Mill / Wolf's Mill
Carroll Co. | Maryland | USA | u/k
Township: n/a | Watersource: Big Pipe Creek.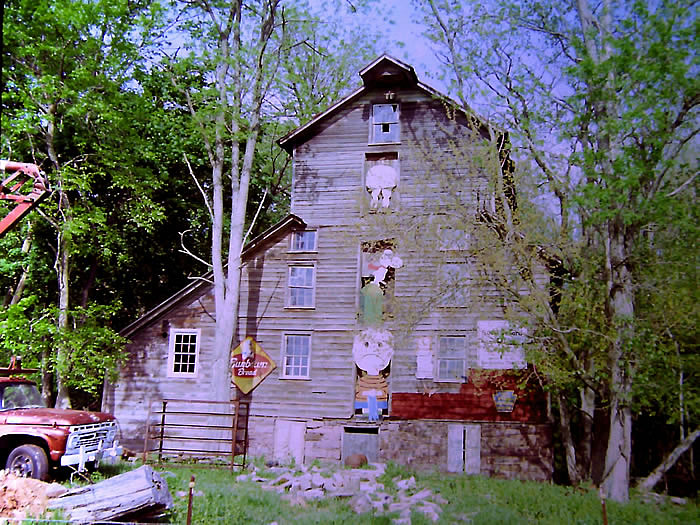 Picture: Phil Schmitz 05/14/1994 submitted 07/2009
An unusual mill construction for Maryland, more like something in New England with the 1.5 story clerestory running the length of the mill. The lower story is of fieldstone construction.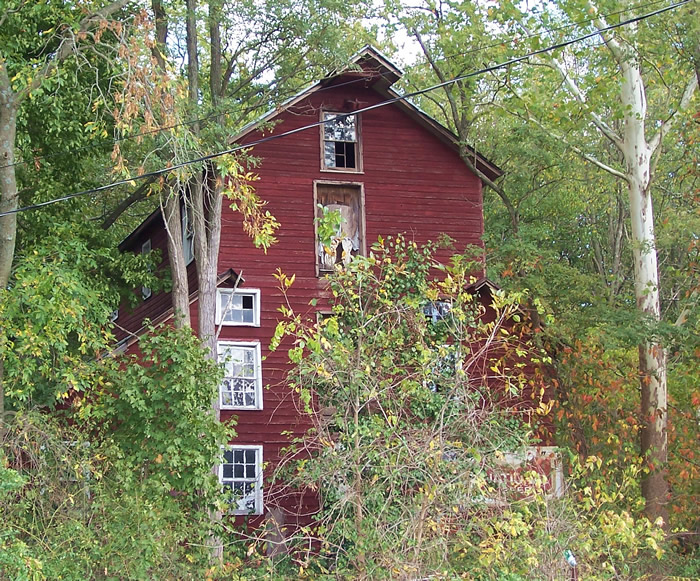 Picture: Robert T. Kinsey 10/10/2007
Note the overgrowth almost completely hides the mill. In front of the mill and to either side are about two dozen rusted out automobiles, mostly from the fifties and sixties. There is a house next to mill as well that looks abandoned. Everything is overgrown. GPS: 39° 39.51'N, 77° 07.33'W 449' elevation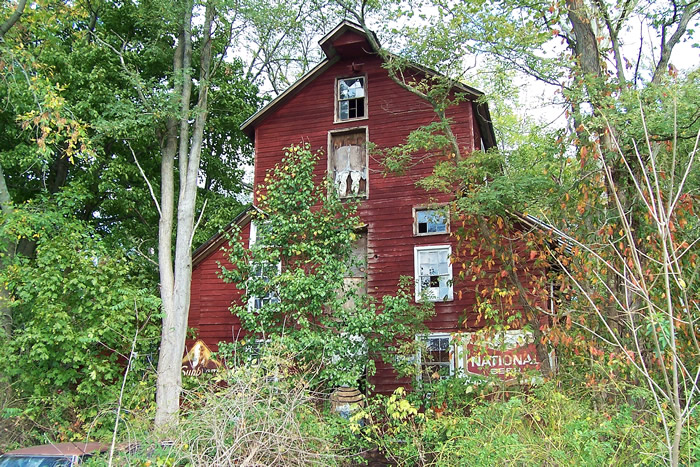 Picture: Robert T. Kinsey 10/10/2007
An early atlas of 1794 showed a mill at this site by the name of Eicher's Mill. In 1820 it is shown as Theodore Ecks Mill, and in 1850 it was owned Joseph Eck. In 1859S, Samuel Spangler purchased it from Eck. In 1865, Jacob Erb was the owner; and in 1873, Henry T. Enk installed a 36" S. Morgan Smith Wheel.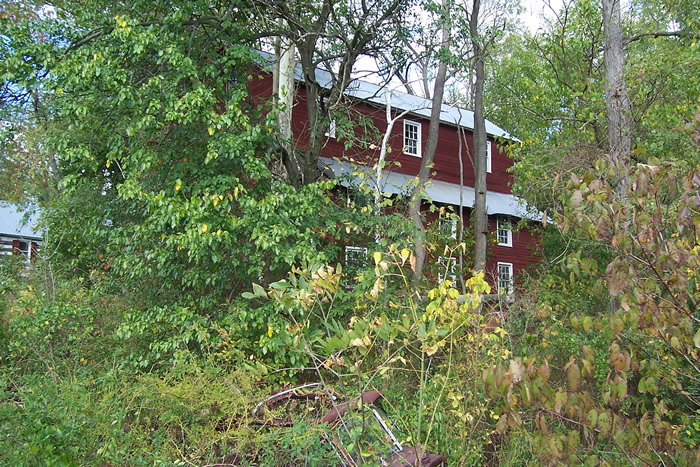 Picture: Robert T. Kinsey 10/10/2007
In 1888 Charles H. Basehore purchased the mill and installed two second-hand roller mills. In May of 1900, C. Basehore advertised for sale his 25 barrel Roller Mill and 29 acres of land for sale. The mill was 26 x 36, 4 story with 4 stands of rolls and other machinery. There were 2 turbine wheels and a 25 hp. engine. There was also a saw mill.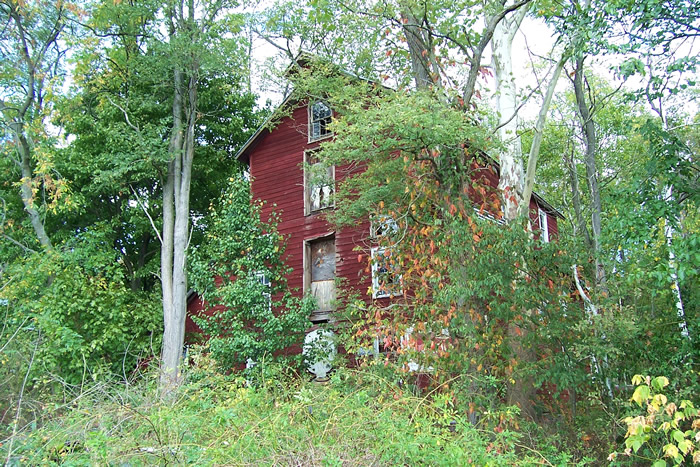 Picture: Robert T. Kinsey 10/10/2007
In 1921 Basehore sold to Albert W. Baker, who was the last miller to produce flour in the mill. Baker sold the mill to John Wolf in 1924. Wolf rebuilt the dam, penstock, and the saw mill. In addition to running a thriving feed business, Wolf ran the saw mill and opened a general store in his home. He also sold gasoline and gave haircuts for $.10. Wolf also sold used machinery and appliances.
"I will once again answer your prayers, and I will let your nation grow until you are like a large flock of sheep."
(Ezekiel 36:37 CEV)
Directions: East of Taneytown on Basehores Mill Rd near the intersection with Unger Road.
Upload Pictures