Timothy Bates' Mill / Red Brick Mill
Noble Co. | Ohio | USA | 1849
Township: Beaver Twp. | Watersource: Beaver Fork of Wills Creek.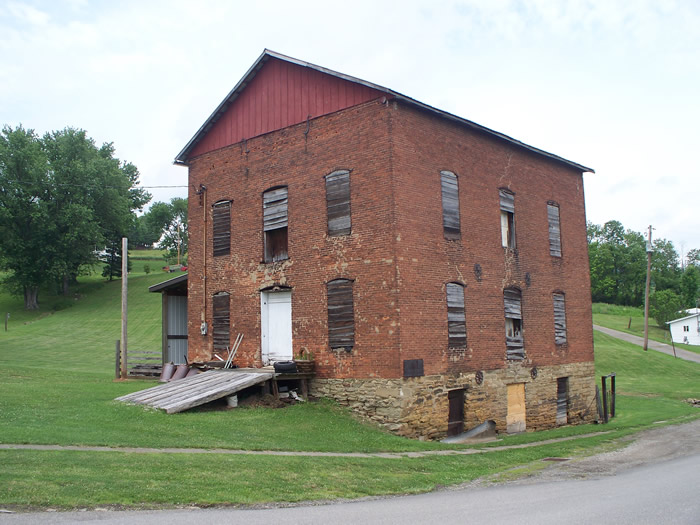 Picture: Robert T. Kinsey 06/18/2009
Timothy Bates, a Methodist preacher, built the mill in 1849 near the Beaver Fork of Wills Creek. At the time, the town was called Williamsburg, but the name changed to Batesville when a post office opened in the mill. GPS: -81' 16.48W, 39' 54.49N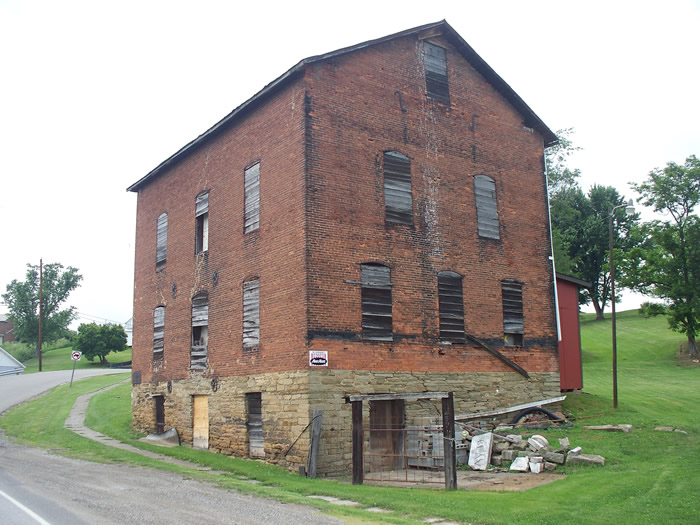 Picture: Robert T. Kinsey 06/18/2009
An earlier horse-powered mill, built by Henry Wehr in 1834, did a fine business; sometimes as many as twenty farmer's wagons would be lined up, awaiting their turn to have grist ground.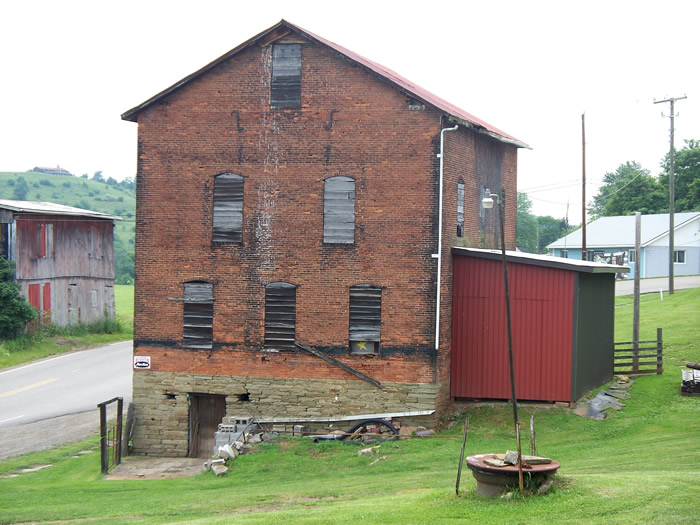 Picture: Robert T. Kinsey 06/18/2009
Another mill just NE of Batesville in the corner of Noble Co. was a log grist mill built about 1816 on Leatherwood Creek by John House from Greene County, Pa. House later built a saw mill at the site as well as rebuilding the grist mill twice. House was also the area justice of the peace before his death in 1856.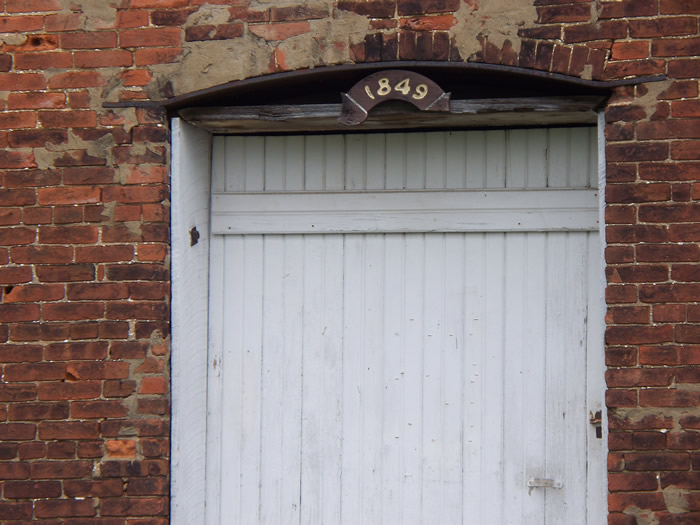 Picture: Robert T. Kinsey 06/18/2009
A Revolutionary soldier, John Ross, was a miller at House's Mill for a period of seven years. The area is on Leatherwood Creek along Green Valley Road, connecting Sh 147 in Noble Co with Sh 265 in Guernsey Co.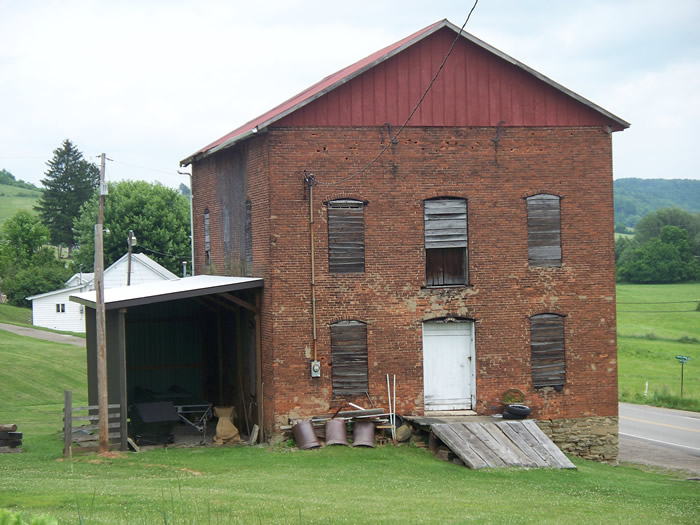 Picture: Robert T. Kinsey 06/18/2009
About 18-20 miles SW of Batesville, along Sh 147 at Sarahsville, there used to be a monsterous white oak tree. Its girth was measured in 1875 as being 34' 6" at ground level, straight trunk 78', tapering little before branches emerged into a majestic crown. The tree uprooted in a storm in 1880, was made into fence-rails with the branches being burned in commemoration of James Garfield's election to the Presidency. Thus was the demise of a stalwart, giant white oak.
"When I felt my feet slipping, you came with your love and kept me steady. And when I was burdened with worries, you comforted me and made me feel secure."
(Psalm 94:18 & 19 CEV)
Directions: The mill is located on the north side of Sh 147/Beaver Street in the village of Batesville, south of I-70.
Upload Pictures