Andover Furnace Grist Mill
Sussex Co. | New Jersey | USA | Furnace-1760-61/GrsitMill-1816.
Township: Andover Twp. | Watersource: Trib. to Pequest Creek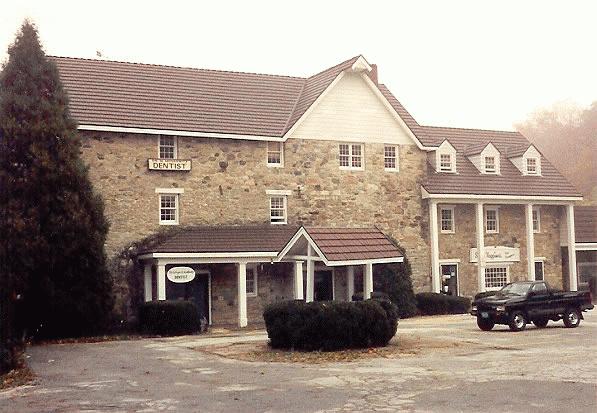 Picture: Jim Miller 10/1992
The original mill when converted to grist was 55'x40' in dimension. The 3.5 story fieldstone furnace/mill has four doors on the front right side up to the small sack hoist(catshead). The left side, gable end has three doors to the peak with no ground level door.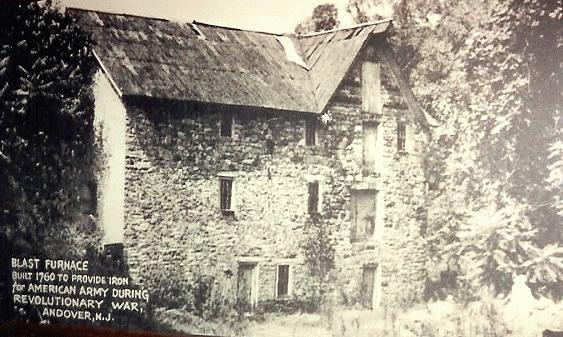 Picture: Jim Miller 10/1992 Photo of a photo
The structure was built in 1760-61 as an iron furnace, which in 1778-1783, provided iron shot to the Continental Armies under Washington's command. This picture is a shot of a mounted photograph inside the left front door and in a foyer area. Several offices and businesses call the restored mill home including a dental office.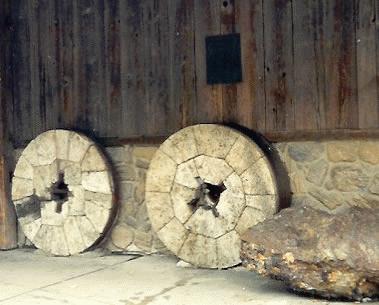 Picture: Jim Miller 10/1992
A large section of building added to the rear of the mill/furnace/forge structure was, since sometime in the 1980's, used as an A&P grocery store. This *Update: Theodore R. Hazen 01/06/2009* The A&P grocery store was still doing business in 1992,but in 2007, the rear section addition was vacant.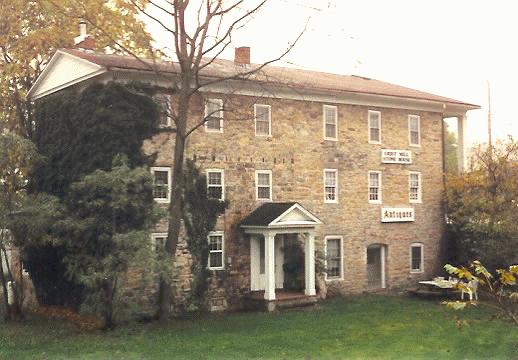 Picture: Jim Miller 10/1992
The Old Stone Mill Inn at the corner of U.S. 206 & CR 517, in Andover, N. J. It was an antiques shop in Oct., 1992. Wasn't open or I could have gotten some info. about it. Some info. has it that it also is a former grist mill. Perhaps this was the grist mill and the first two pics. were of the building that was just the Andover Furnace & Forge? Help anyone?
"I will restore to you the years that the swarmimg locust has eaten."
(Joel 2:25 NKJV)
Directions: Take Dover exit off I-80. Follow U.S. 206 north about 8 miles to CR 517 and turn right. Large stone building on left is the Old Stone Inn. Mill is just around the right hand curve and to the left in a complex with a shopping plaza.
Upload Pictures