Linney Mill
Alexander Co. | North Carolina | USA | 1936-37
Township: Gwaltneys Twp. | Watersource: Rocky Creek.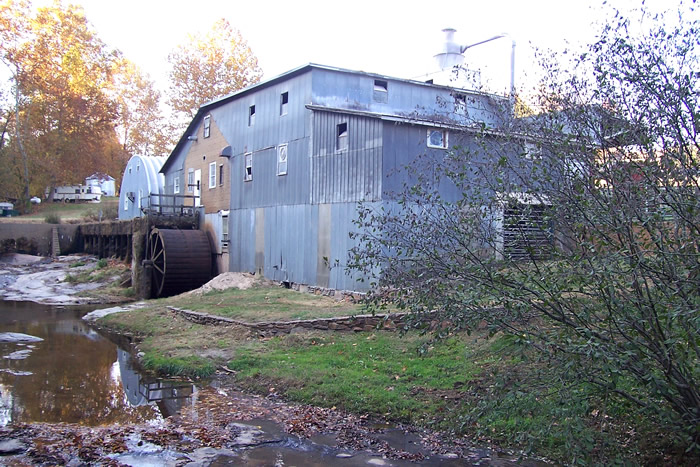 Picture: Robert T.Kinsey 11/11/2007
The mill was built on the remains of the original Mayberry Mill of 1790.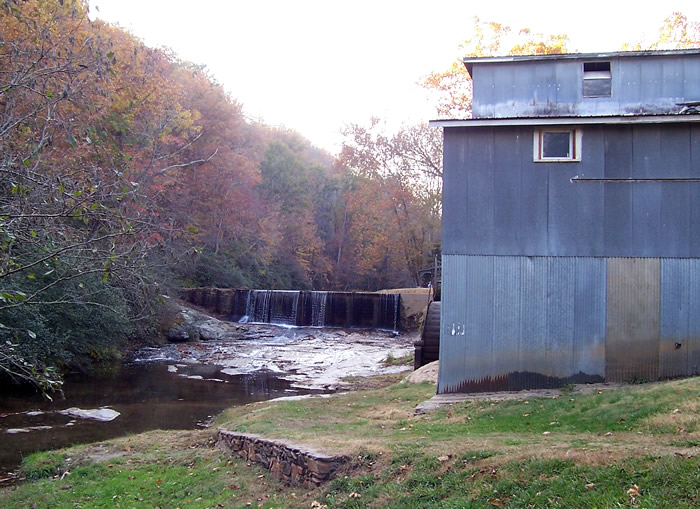 Picture: Robert T. Kinsey 11/11/2007
The Mayberry mill was built in 1790 here by Richard Cook, who's widow married Randolph Mayberry, hence the name for the original mill. The mill dam on Rocky Creek.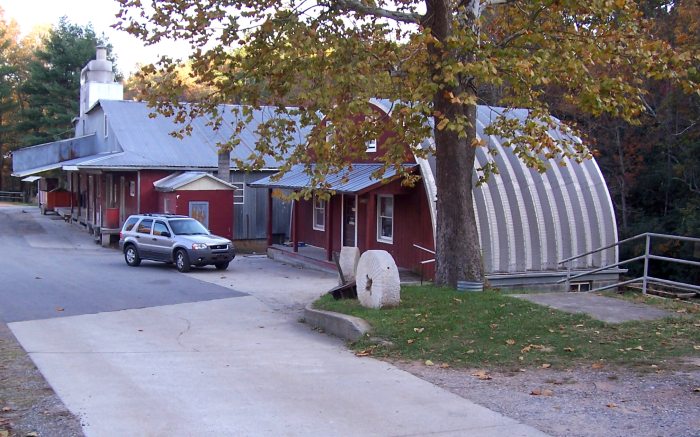 Picture: Robert T. Kinsey 11/11/2007
Able Mayberry was the miller in 1836 and Joel Mayberry in 1856.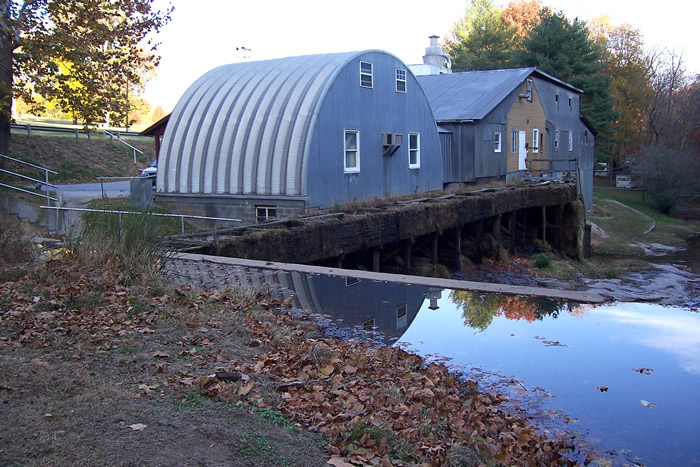 Picture: Robert t. Kinsey 11/11/2007
A view from above the dam of the long wooden flume feeding the 9' wide, 19' diameter overshot wheel. Linneys Mill Watermill & Campground, 4635 Linneys Mill Road, Union Grove, NC 28689 ph: 704-592-2075. GPS: 81 01.49W, 36 01.60N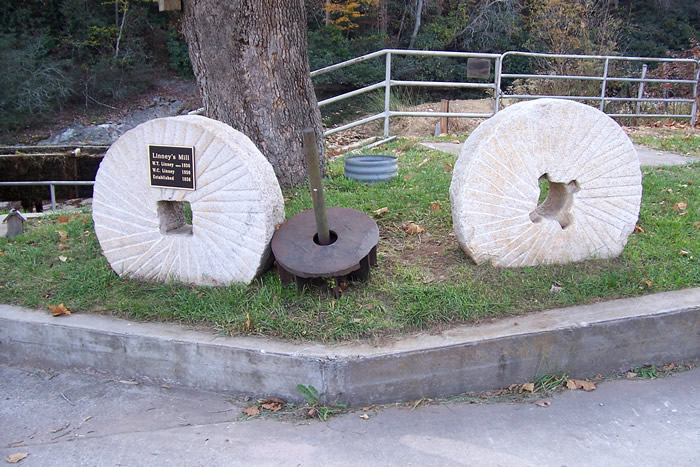 Picture: Robert T. Kinsey 11/11/2007
Two of the mills grinding stones. The present mill was established by W.T.Linney in 1937. The Fitz waterwheel came from a cotton gin about 10 miles downstream and purchased by the gin operator, J.T. Jennings in 1927.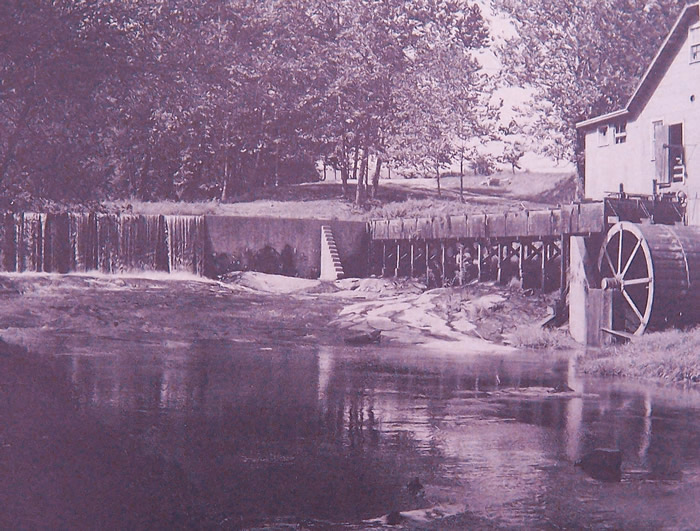 Picture: Robert T. Kinsey 11/11/207 digital of vintage photo
A vintage photo of the mill, date and source unknown. Some other operators of the Mayberry Mill included Saul Martin, Bovert Mayberry, S.C. Harrington, and Trish Mayberry. William Linney took over operation from his father in 1945, producing corn meal with water-powered stones. The cleaner and crimper are still run by water power, while the rest of the operation, continuing today, is electrically powered.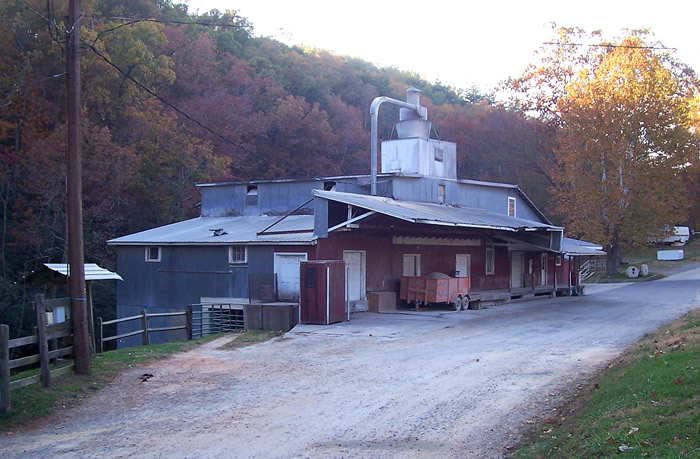 Picture: Robert t.Kinsey 11/11/2007
The mill, never very picturesque but rather more functional, along with a campground are overseen by third generation Billy (W.C.) Linney. W.C. made a contract with Cresent EMC; whereby, they would purchase excess electricity generated at the mill.
"And so the Lord says, 'I'm laying a firm foundation for the city of Zion. It's a valuable cornerstone proven to be trustworthy; no one who trusts it wioll ever be disappointed'."
(Isaiah 28:16 CEV)
Directions: From Sh 115 in Iredell Co., go west on Linneys Mill Road/Sh 1598. The road changes to Sh 1446 at the Alexander County line into Gwaltneys Twp. The road now follows Rocky Creek about a half mile to the mill on the left side of Sh 1446/Linneys Mill Road.
Upload Pictures