Old Trexlertown Mill
Lehigh Co. | Pennsylvania | USA | u/k
Township: Upper Macungie | Watersource: Iron Run, tributary to Spring Creek.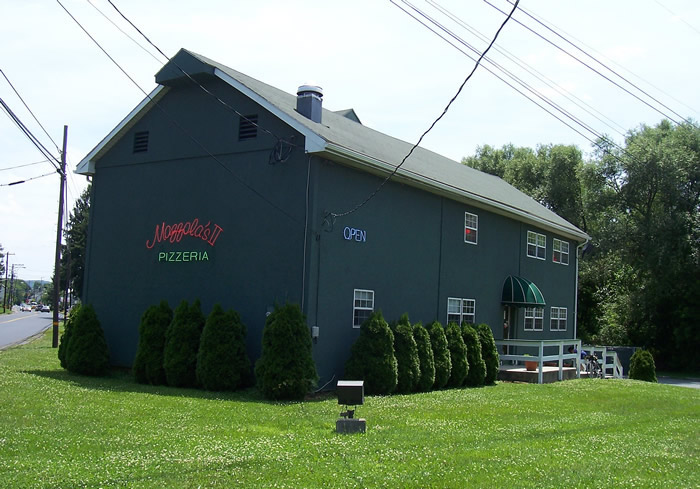 Picture: Jim MIller 06/30/2007
The old mill was about 28'X 60' 2.5 story frame structure on a stone 1st story. This website below, has this structure as the non-functioning Trexlertown Reading & Pennsylvania Railroad Station with the tracks removed and now being used as the Pizza Parlor. Perhaps the Red Barn structure beside this building is the mill? Any help out there from Trexlertown folks? www.west2k.com/papix/trexlertownfreight.jpg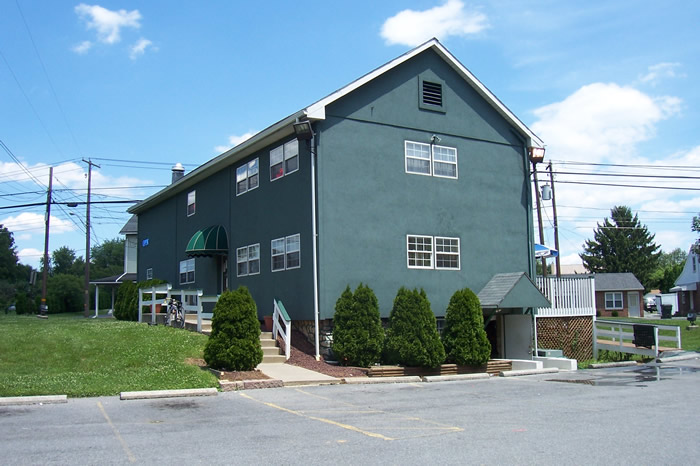 Picture: Jim Miller 06/30/2007
No other information is available on this mill. The Spoom mill list indicated the barn type structure next door, painted red, a retail outlet for wedding gowns, was the old mill.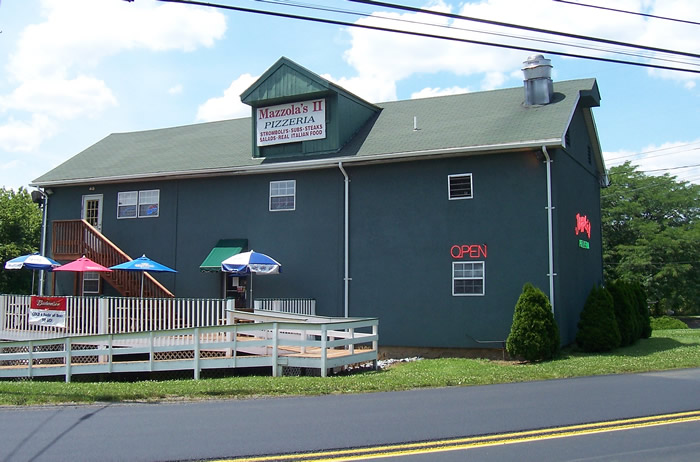 Picture: Jim Miller 06/30/2007
The mill has been converted into Mazzola's Pizzeria II at 1106 Rte 100/Trexlertown Road.
..."See that justice is done and be kind and merciful to one another! Don't mistreat widows and orphans or foreigners or anyone who is poor, and stop making plans to hurt each other."
(Zechariah 7:9b-10 CEV)
Directions: Going north & east bound on Pa 100 & US 222 Trexlertown Bypass, exit the Bypass for Trexlertown on Pa Bus 100/Trexlertown Road southbound. Go about 1/2 mile to the mill/pizza parlor on the right oposite Railroad St.
Upload Pictures