Caledonia Mill
Haldimand/Norfolk Co. | Ontario | Canada | 1846
Township: Caledonia Twp. | Watersource: Grand River.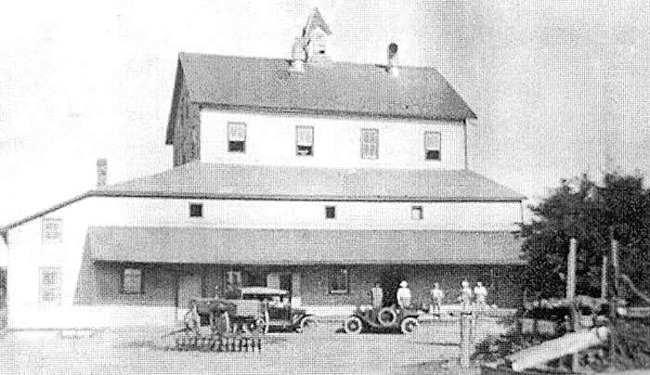 Picture: Unknown: submitted- Ian Thompson 02/2008
An unknown photo source taken when the mill operated in 1917.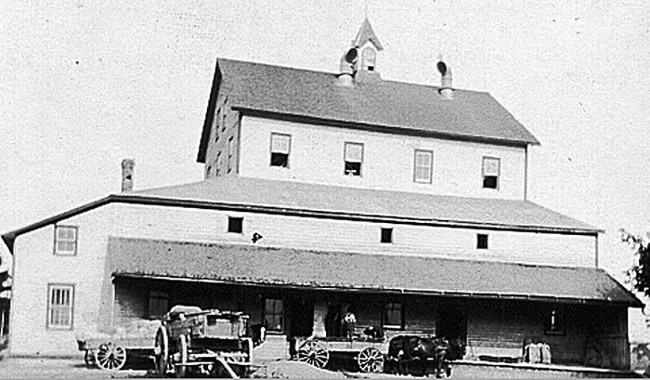 Picture: Unknown: submitted by Ian Thompson 02/2008
Another photo, photographer unknown, of the mill in 1919.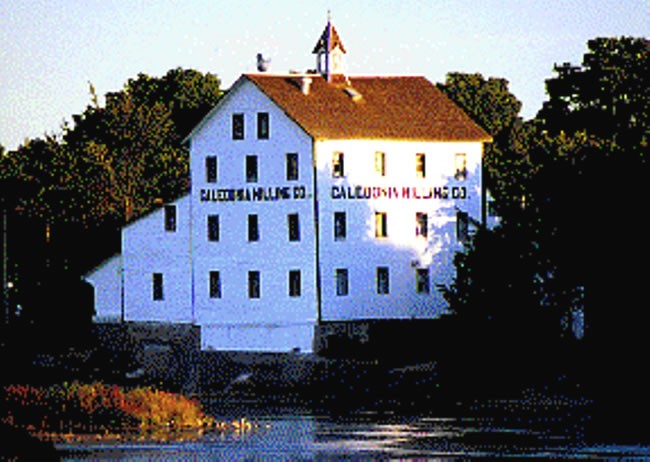 Picture: Ralph Bray submitted by Ian THompson 02/2008
Photo taken in summer 2005 of the mill about the time of the conversion into the grand River Theatre Company.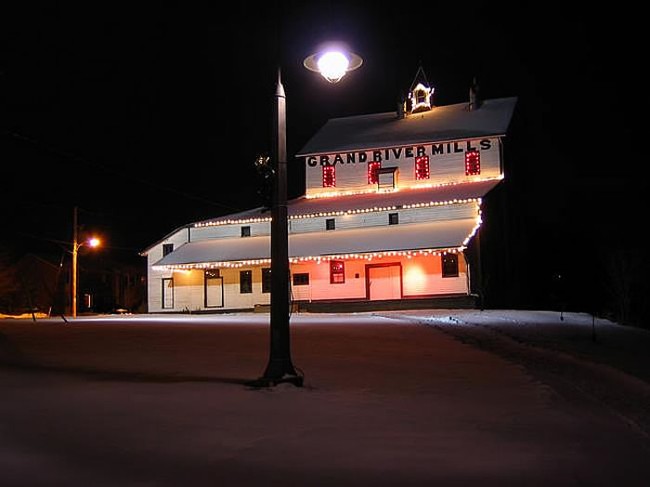 Picture: Grand River Theatre Compnay 2005
The mill/theatre decorated for the holiday season in 2005.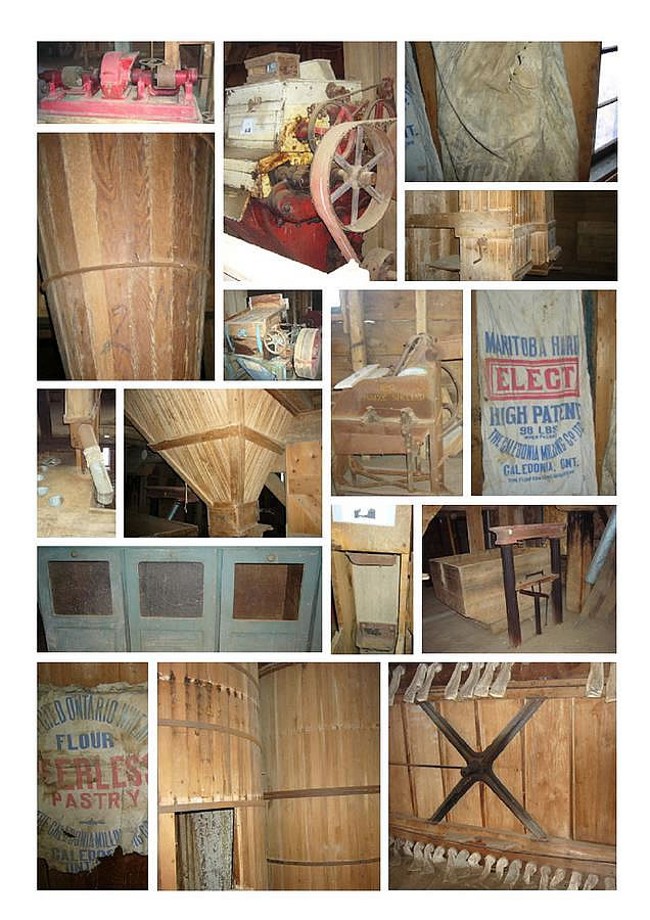 Picture: Ian Thompson 02/2008
A collage of images of the mills interior taken by Ian Thompson and submitted to millpictures.com in Feb. 2008.
"God made water flow from rocks he split open in the desert, and his people drank freely, as though from a lake."
(Psalm 78:15 CEV)
Directions: Just south Of Hamilton, Ontario, take Highway 6 south to Caledonia. Cross Canada's only 9-span bridge and turn an immediate right onto Forfar Street. Drive up to the mill, the big building next to the river.
Upload Pictures