Peapack Grist Mill
Somerset Co. | New Jersey | USA | mid 1800's
Township: Bedminster Twp. | Watersource: Peapack Brook.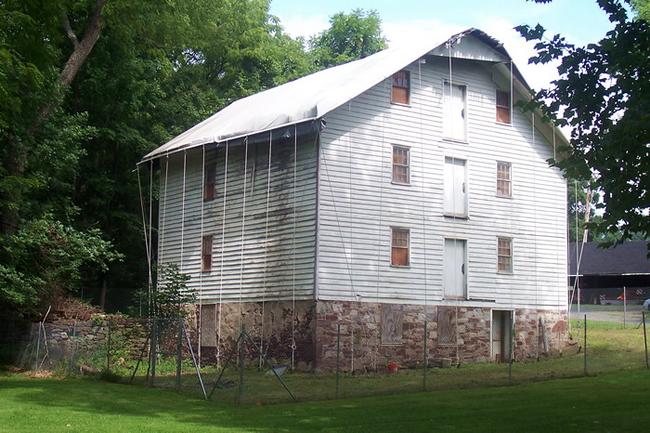 Picture: Jim Miller 07/20/2007
Peapack Mill, part of an undeveloped portion of the larger Natirar county park. Natirar is Raritan spelled backwards. The millis located in a section of the county park that is not for public access, so please go to the main Natirar portion of the park just up the road toward Peapack on the right to gain permission.
Picture: Jim Miller 07/20/2007
The Raritan River borders the estate for several miles as does the Peaspack Brook, which joins the Raritan River near the grist mill.
Picture: Jim Miller 07/20/2007
The mill, built in the mid 1800's, is covered with a heavy vinyl tarp and secured with ropes to hooks embedded in the ground.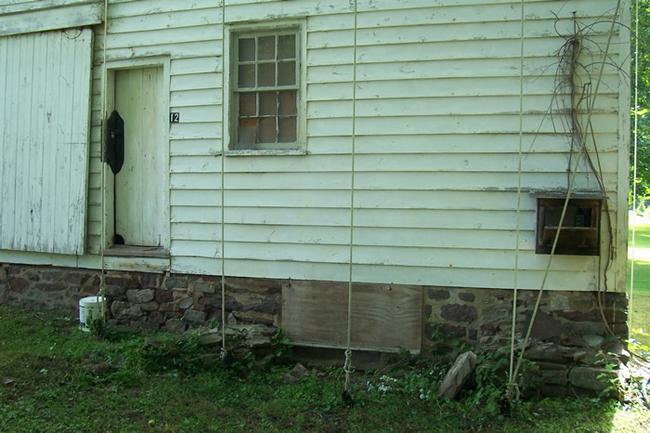 Picture: Jim Miller 07/20/2007
Possible entry point of the headrace from Peapack Brook. Some long-range plans for sections of the remaining 411 acres include possible restoring the old mill into a museum and developing some open grassy areas into space for concerts and other outdoor events.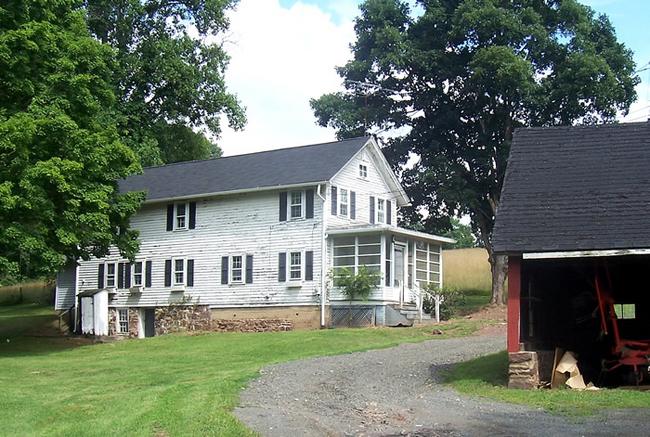 Picture: Jim Miller 07/20/2007
A tenant farm house on the property with the barns to the right foreground.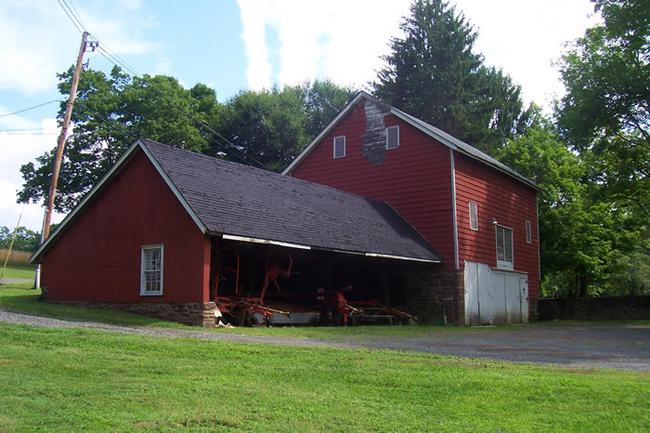 Picture: Jim Miller 07/20/2007
Small barns between the main house and the tennant house. The property was for many years owned by King Hassan II of Morroco. His son, Mohammed IV, inherited the property in 1999 at his father's death. Somerset County acquired the estate in 2003.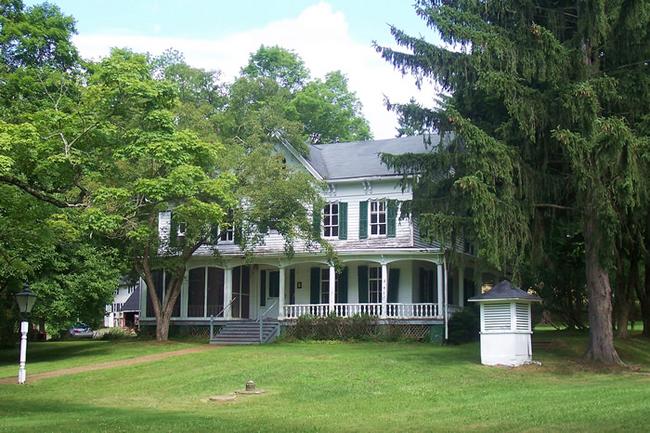 Picture: Jim Miller 07/20/2007
The main house or miller's house on the Peapack Mill Farm. Part of the former estate of Walter Graeme Ladd & Kete Macy Ladd, the original 1,000 acres were begun to be accrued starting in 1905. Today about 411 acres, plus 80 acres being developed into the Virgin Spa, still exist of the original 1,000.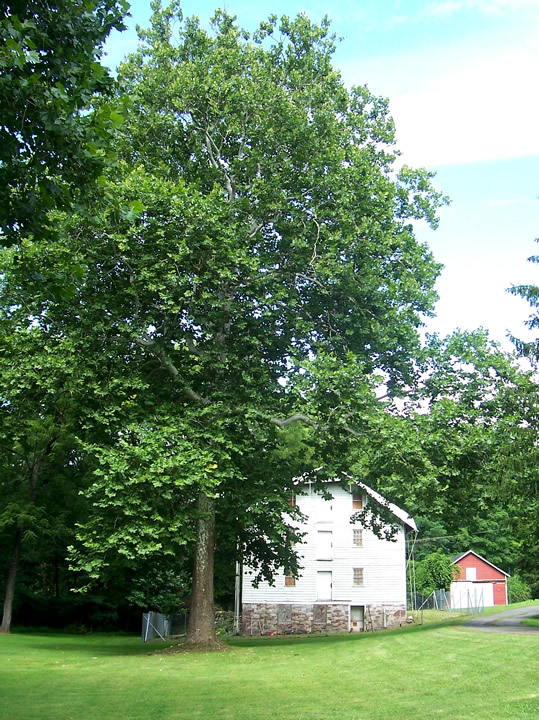 Picture: Jim Miller 07/20/2007
The mill as seen from Peapack Road, situated behind a towering sycamore tree. The main 40 room Tudor style brick mansion on 80 acres, completed in 1912 in the developed portion of Natirar, has just recently or is now being converted into the Virgin Spa, a world class spa/retreat facility.
"It is truly wonderful when relativeslive together in peace. It is as beautiful as olive oil poured on Aaron's head and running down his beard and the collar of his robe. It is like the dew of Mount Hermon, falling on Zion's mountains, where the Lord has promised to bless his people with life forevermore."
(Psalm 133 CEV)
Directions: From the junction of US 202 & US 206 SE of Bedminster, N.J., go NE for about 1.5 miles on US 202, through Bedminster to Peapack Road at tFhe community of Far Hills. Turn left on Peapack Road and travel about 1 mile, cross the Raritan River, go past Old Dutch Road on the left, then turn left onto grounds of Peapack Mill(on a farm estate).
Upload Pictures